As Pride Month celebrations begin around the world, Facebook has launched several features to help its users mark the occasion – and show their support for LGBTQ rights. 
Facebook is a proud supporter of the diversity of its community, and this month will be celebrating this diversity with a host of themed features that allow gay, lesbian, bi-sexual, transgender or gender non-conforming users (or anyone else for that matter) to mark Pride Month.
Facebook says that,
[quote]over 12 million people across the globe are part of one of the 76,000 […] Groups in support of the LGBTQ community,[/quote]
and there are currently more 1.5 million people out there planning to participate in at least one of the 7,500 Pride events on the platform. So, this year, the company has launched some themed features to help people celebrate and "show their pride and support…"
The first feature is a profile pic with a rainbow frame. During June, you may get a "Happy Pride" message (and special animation) on your News Feed inviting you to add a new Pride-themed profile frame to your profile pic.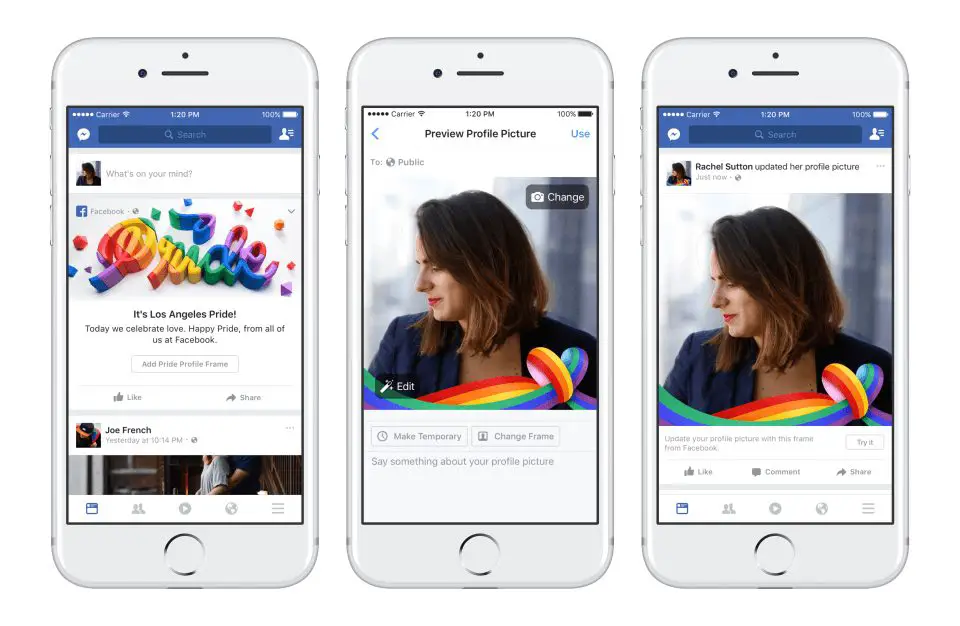 The second, is a "colorful, limited-edition Pride Reaction" that you can use during Pride Month – the Reaction is akin to expressing your "Pride" on the post. This is similar to all limited-time Reactions that Facebook launches from time to time.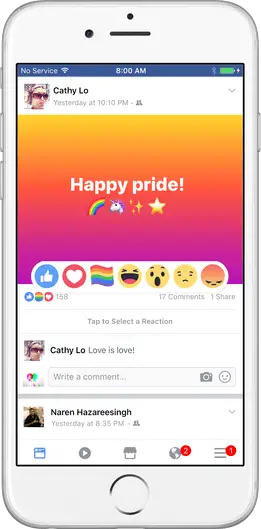 The third, is a host of new colourful, themed masks and frames in Facebook Camera. Swiping to the left of News Feed brings up Facebook Camera, and tapping on the magic wand allows you to choose between different themed effects in the mask and frame category.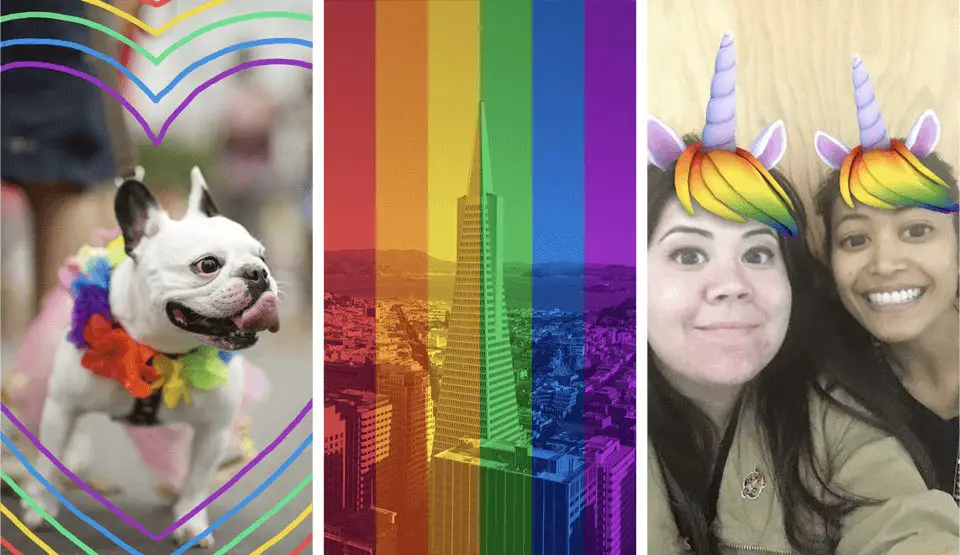 Finally, Pride Month features are also available on Messenger. As Alex Schultz, VP & Executive Sponsor of pride@facebook explains in a recent newsroom post,
[quote]During Pride month, you can add some love to your conversations with friends and family with Pride-themed stickers, frames, and effects in the Messenger Camera.[/quote]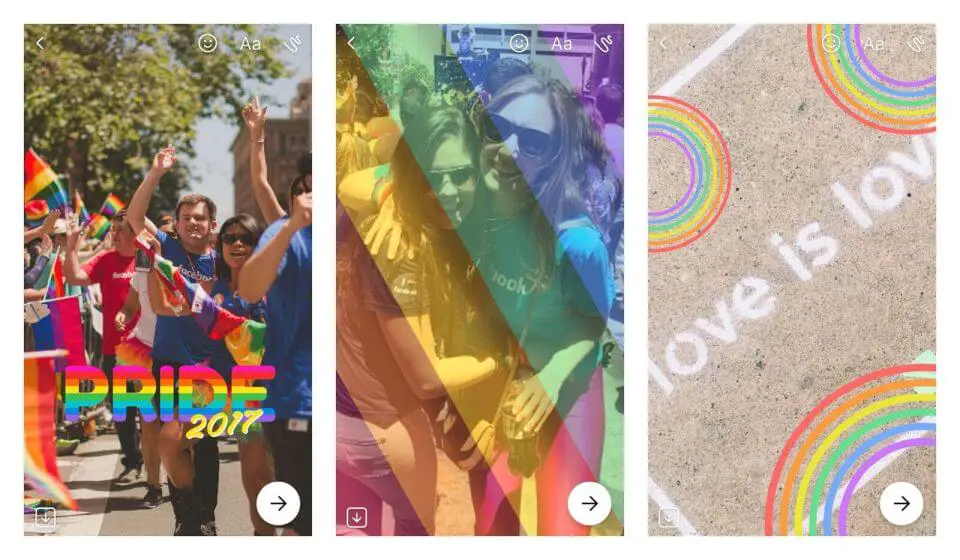 Meanwhile, on Instagram, you can join the #KindComments movement that "will be turning walls in major US cities into colorful beacons of LGBTQ support." Users are encouraged to leave supportive comments on posts. Finally, there are new Pride stickers and a rainbow brush for you to use on the platform.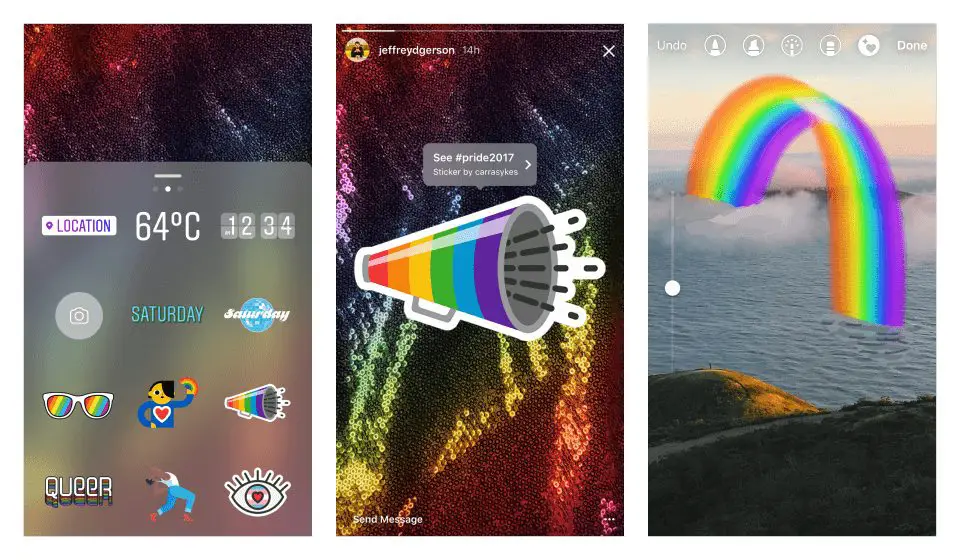 ---
You might also like
---
More from Facebook
---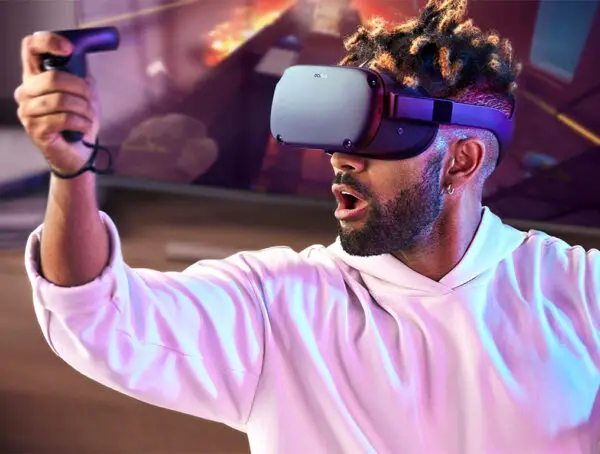 As VR content expands beyond gaming, Facebook is bringing support for subscriptions on the Oculus Quest platform.