Carlsberg Israel encouraged users to "push the red dot" to interact with its Rosh Hashanah post on September 18. 
While Facebook introduced support for Apple's Live Photos almost two years ago, Apple recently started allowing users to turn their Live Photos into GIFs. The feature was included within iOS 11, which many iPhone users have been updating to lately. Carlsberg Israel decided to use the new feature in an innovative way, making an interactive Facebook post for Rosh Hashanah (Jewish New Year).
The post, calling for users to "push the red dot and not let go" was conceived by Carlsberg and its agency BBR Saatchi & Saatchi, went viral, racking up an engagement rate of 13%. Users who pushed the red dot were treated to a cool animation that reset itself once they let go of it.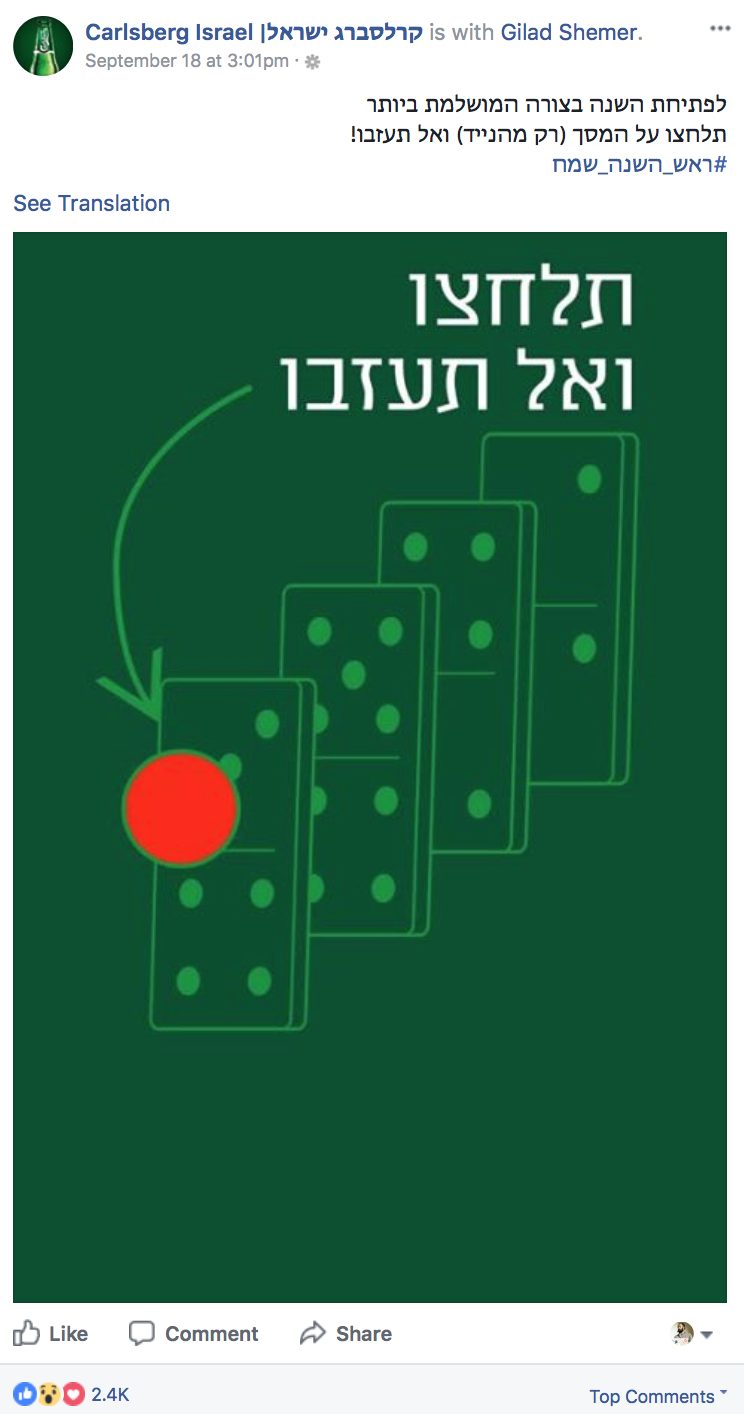 Despite the post being effectively accessible only to iOS users on mobile, it reached more than 250,000 people, and received more more than 50,000 clicks. As a novel way to interact with a Facebook post, it was also interacted with more than 4,000 times and users shared it more than 250 times.
This incredibly smart integration of a device's feature in combination with the posting platform, shows that marketers need to sometimes look further than what platforms themselves offer users. It's always interesting to see how the devices that people use and their own features, can be used to a brand's advantage.
---
You might also like
---
More from Creative Campaigns
---
Nike is set to launch a very fresh new look with the latest Nike Dunk Low Green Glow. Dropping on …