Countless are the times, in this day and age, that one does a job interview over Skype. And to help recruiters in their work, the company has added a new Skype Interviews feature, complete with a real-time code editor.
If you're hiring someone highly technical, you'd want to test them beforehand, right? Yes, you do. For this, Skype has introduced a new feature that will help you with all your technical interviews that require coding tests. The new feature, Skype Interviews, supports testing in seven programming languages but is only available on the browser version of Skype.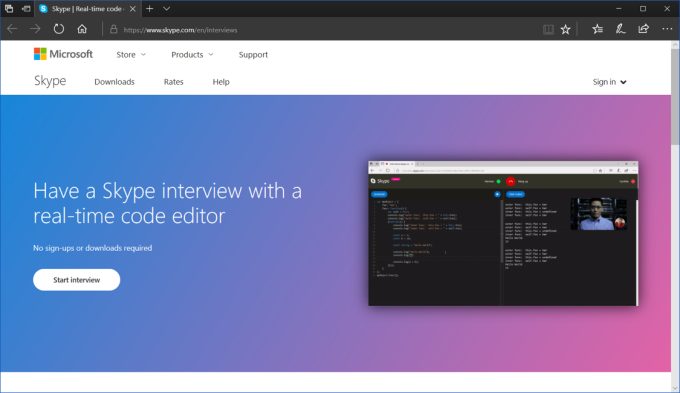 As such, testing takes place from a separate site which contains a real-time code editor. There are other solutions to test coders, but what if you're already using Skype? Most people already use the platform, so what's the point of getting them to install different software? You could also have two apps open at the same time for the interview, but Skype Interviews makes thing a lot easier.
Skype Interviews keeps the video call open on top of the code editor and it supports all the major programming languages like C, C++, C#, Java, JavaScript, Python, and Ruby. Syntax errors are highlighted inline and in real-time, allowing the person being tested to easily find mistakes. Also, the feature allows candidates to run the code and check its results.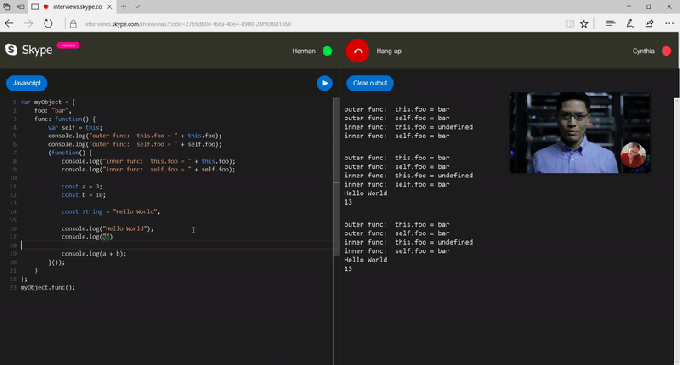 It works best in a Microsoft Edge or Google Chrome (ver. 32+) web browser window. Also, no plugins are necessary to use it. An interview is very simple to set up. They visit the Skype Interviews site, and choose to "Start Interview." Just like on Skype for web, they get a unique link to share with the interviewee. Candidates then login as guest or sign into Skype as usual.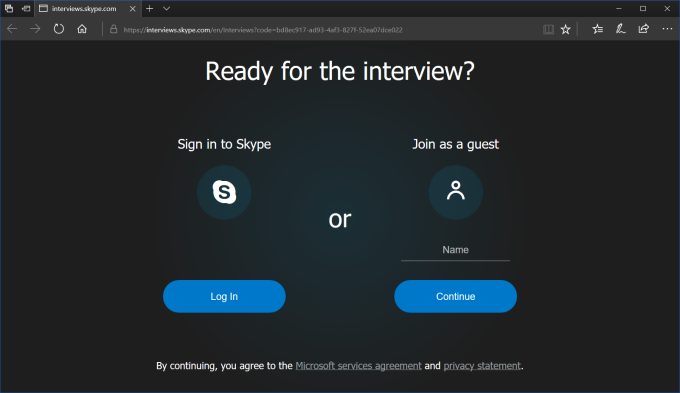 ---
You might also like
---
More from Other Platforms
---
Twitter held acquisition talks with Clubhouse with a deal value of around $4 billion, according to reports from Bloomberg.