Burger King's latest campaign features x-rays from real customers who injured their jaws eating Whoppers. "We warned you it was big."
Eat a Whopper at your own risk… at least according to the latest campaign by Burger King. The brand is rolling out a new print campaign that features x-rays from real customers who injured themselves while eating at one of its restaurants.
Each print ad also features the customer's tweet about the injury they sustained. The idea, of course, is to claim that the Whopper is indeed one of the biggest burgers out there. The agency behind the new work is David São Paulo, which also recently created a way for Burger King's app users in Brazil to "burn" competitors' ads, revealing a coupon for a free Whopper.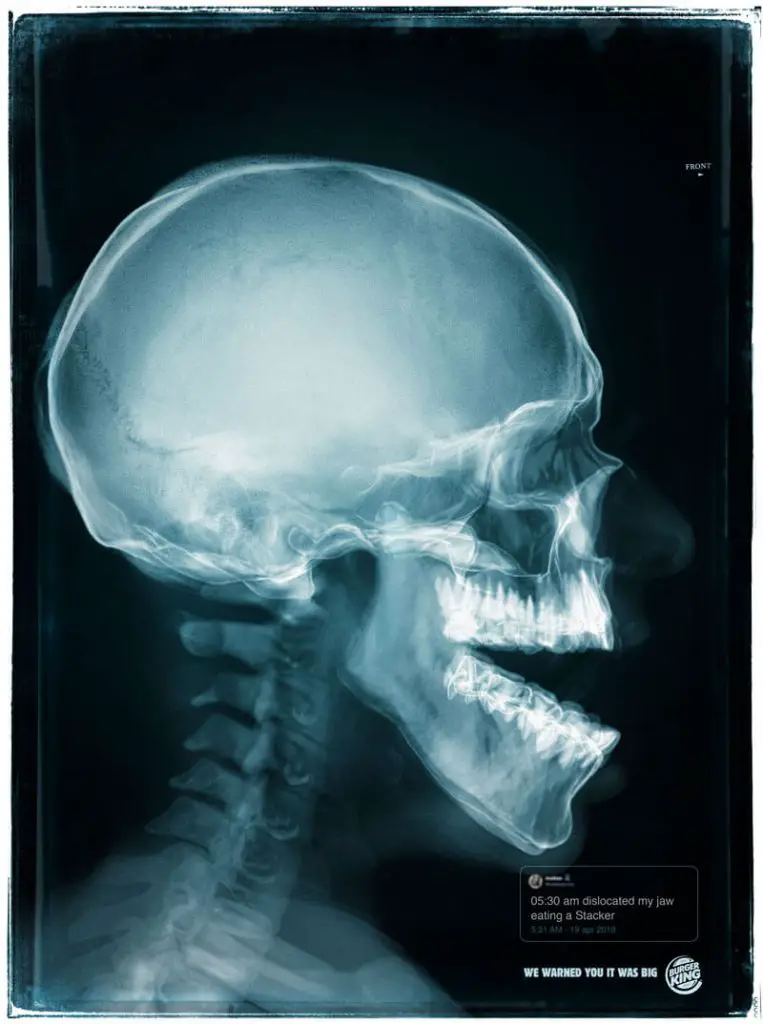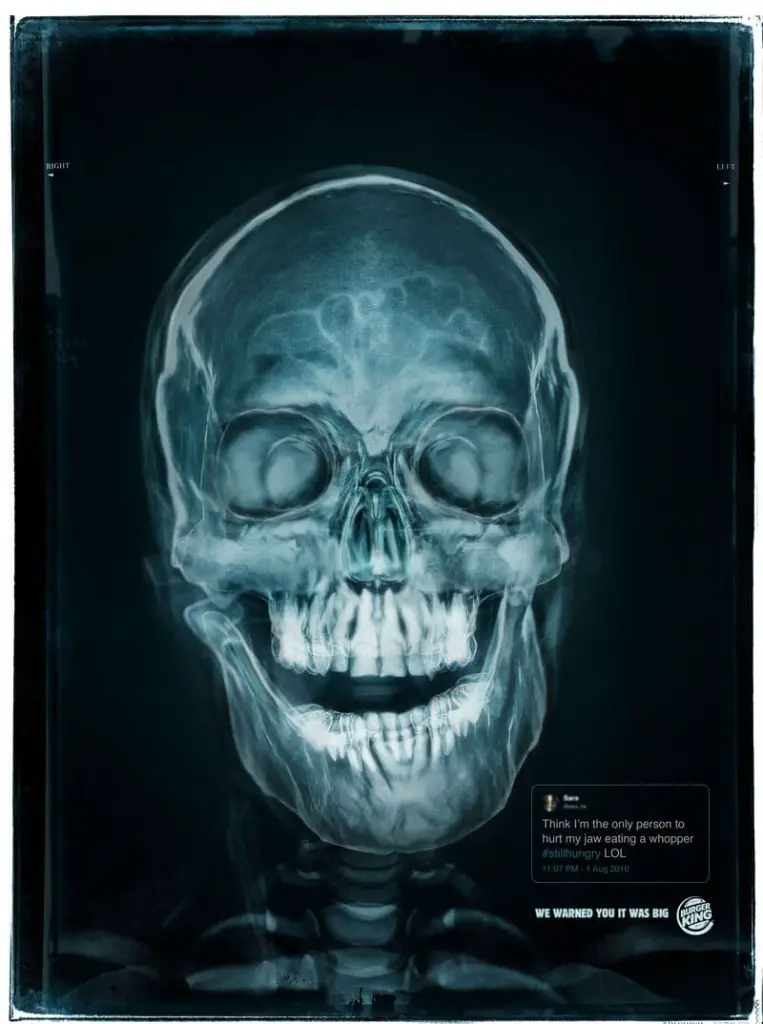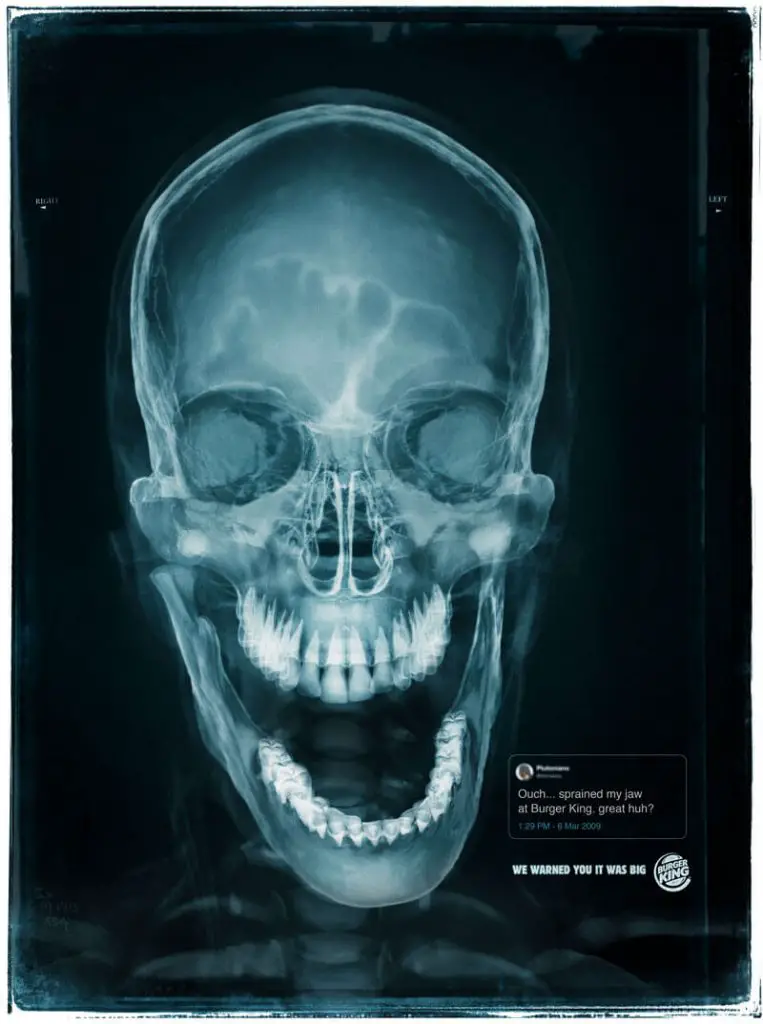 CREDITS:
Agency: David São Paulo
Client: Burger King
Campaign: BK Injuries
Managing Director: Sylvia Panico
Creative VP: Rafael Donato
Creative Director: Edgard Gianesi
Copywriter: Bernardo Tavares, Maicon Silveira
Art Director: Paulo Damasceno
Account: Carolina Vieira, Rafael Giorgino, Juliana Chediac, Roberta Magalhães
Agency Producer: Fabiano Beraldo, Fernanda Peixoto, Brunno Cunha, Gustavo Viola
Planning: Daniela Bombonato, Carolina Silva, Bruno Gomiero
Media: Marcia Mendonça, Mateus Madureira, Felipe Braga, Renata Oliveira, Rafael Salles
Estudio: Malagueta Studio
Executive Producer: Marcello Baltazar
Client Approval: Ariel Grunkraut, Thais Nicolau, Bruna Yoshida, Mariana Santos, Stephanie Pellin
---
You might also like
---
More from Featured
---
What do Bill Nye and Bombay Sapphire have in common? Not much, except the new ready-to-drink Bombay Sapphire & Tonic.