Burger King is about to raise quite a few eyebrows again with its most recent campaign promoting its delivery service. Why? Because they are using photos from real car crashes that took place at their restaurants.
It doe not get more real-life marketing than this. To promote its delivery service in partnership with DoorDash, Burger King is featuring photos of cars that crashed while trying to drop by Burger King locations around the world. The headline is crystal clear: "Leave it to us."
The ads were created by agency LOLA MullenLowe in Spain, which has been taking on more global work for Burger King recently.
In a statement, Burger King explained that "Store front car crashes are more common than one might think, with a recent uptick in incidents due to more distracted drivers. Smartphones are the most likely culprit, but what about Whopper sandwich cravings?"
The brand also added that no-one was seriously hurt in the car crashes featured in the ads below.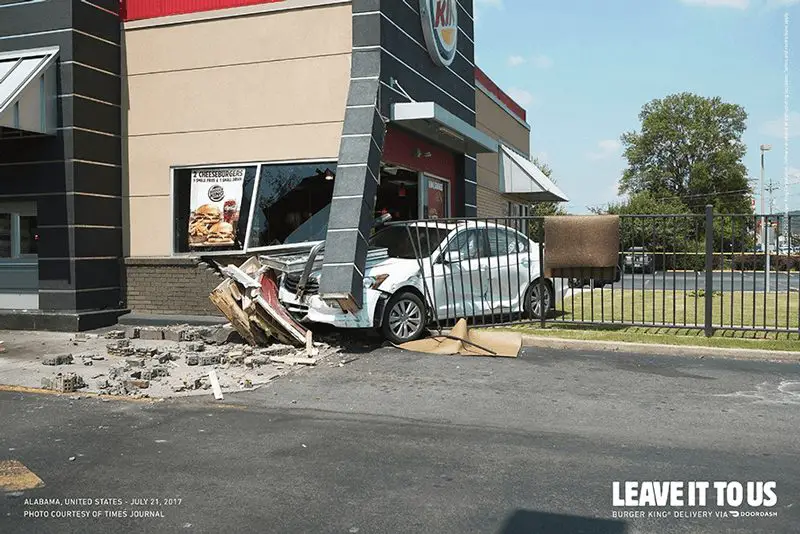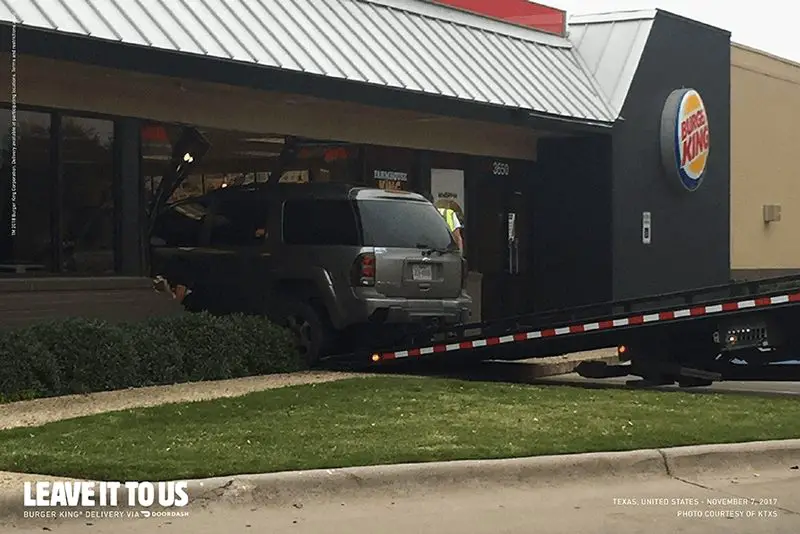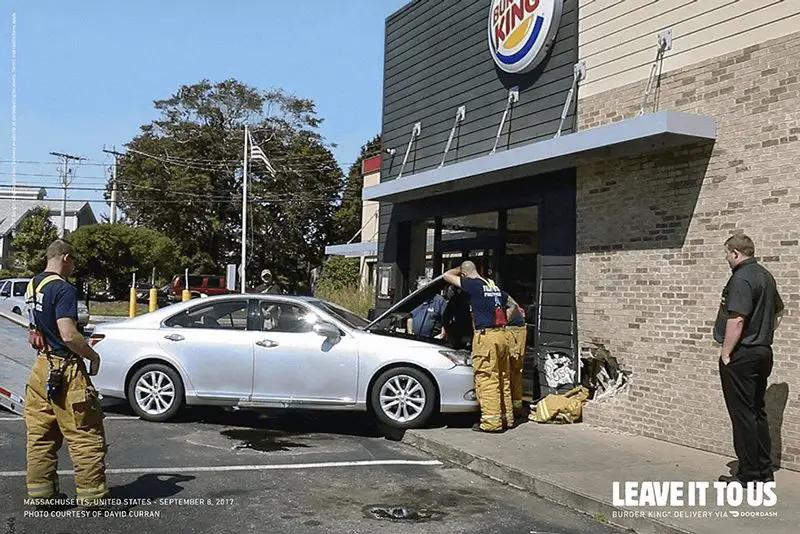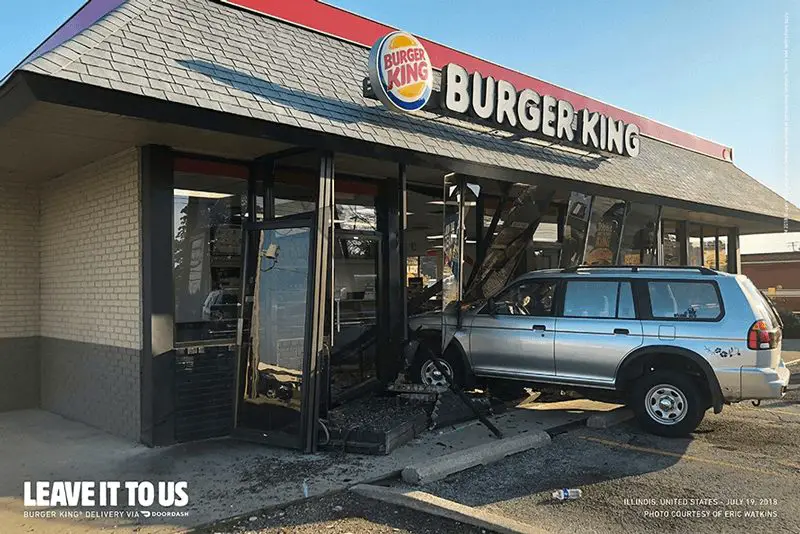 It's not the first time Burger King plays the real-life accident card. In 2017, the brand won the Print Grand Prix at the Cannes Lions, with ads featuring real fires at Burger King's restaurants, featuring a simple message: "Flame grilled since 1954."
CREDITS:
Agency: LOLA MullenLowe
Campaign: Crashes
Client: Burger King Global
Client Contacts: Fernando Machado, Marcelo Pascoa, Rogelio Magaña, Renato Rossi, Diego Suarez, Liza Keller, Madeline McDermott
Chief Creative Officer: Chacho Puebla
Executive Creative Director: Pancho Cassis
Creative Director: Tomás Ostiglia, Fabio Brigido, Fred Bosch
Copywriter: Enrique Torguet, Manuel Castillo
Art Director: Manuel Castillo, Enrique Torguet
Account Director: Tom Elliston
Account Manager: Ana Pozuelo
Account Executive: Adriana Gonzalez Cid
Strategic Planner: Marcelle Santos
Agency Producer: Felipe Calviño, Diego Baltazar
Head of Communications: Sarah Okrent
Media agency: Horizon Media
---
You might also like
---
More from Featured
---
According to reports, a new Nintendo Switch could be coming this year, with an impressive 7-inch OLED screen provided by …