Keeping up-to-speed with the pace of the industry can become quickly overwhelming, so the idea of automating social media engagement can be tempting for some.
Typically, social automation services promise speedy growth in likes, comments, shares and followers. Not only that, but they also allow practitioners to gain in productivity, and free up some time to focus on other – perhaps more rewarding – activities.
However, marketers choosing to go down this route will swiftly become disillusioned.
These days, users are savvy, and no one is so naïve as to believe that receiving a "Great photo!" comment on an Instagram photo hundreds of days old, is genuine. Indeed, any interaction that doesn't look authentic will be ignored at best, but users can also yield negative sentiment toward any brand acting this way.
On their end, platforms are also tackling fake activities that inflate follower counts. Shortly after Easter this year, and the #Instafraud blogger drama, Instagram shut down Instagress, one of the platform's most popular botting services. Four others followed suit recently.
You know a bot has commented when they say 'kill it' on your pic of raw vegetables and vegan houmous #instafraud

— Chérie City (@cheriecity) April 20, 2017
In all the #instafraud, it is easy to forget that brands and agencies demand for BIG (meaningless) NUMBERS is what led us to this point.

— Nik Speller (@NikSpeller) April 17, 2017
I just mentioned Instagram here, but all platforms are tackling fake activities.
So, while "botting" may result in quick and easy gains (and catch users who aren't so savvy off guard), in the mid-term, automating engagement will quickly come back to bite marketers who don't give social the love and investment it deserves. And it's good news for all the others who do.
When creating an influencer marketing campaign, marketers need to look beyond "shallow" numbers. Sure, influencers will send some documentation to give a quick snapshot of their audience, but inter-human relationships can't be reduced to a few pages in a media kit. No, audience size does not equate to influence, and no, you can't put numbers on relationships. Because they are – by definition – qualitative, not quantitative.
A recent example of influencer marketing gone-wrong is the doomed Fyre Festival. Billed as the music event of the decade, the organisers recruited no less than 400 online personalities to promote the event on their social channels. By working with top influencers, Fyre Festival reportedly reached 300 million social media users in just 24 hours, a reach that many marketers will look at with envy.
However, it became blatantly obvious that these influencers were in for the pay check (Kendall Jenner was allegedly paid $250,000 for a single Instagram post) and little else. Expecting soft sand beaches, attendees landed on a remote island with post-apocalyptic conditions.
Hey @GordonRamsay what would you rate #fyrefestival gourmet meals? pic.twitter.com/SYJIgwAIYp

— Rain Man (@omgRainMan) April 28, 2017
So the line is flowing out the frat door right now, there are busses leaving, breakfast scheduled for 7:30, no food. pic.twitter.com/pQoV9hxkx3

— rosario. (@Rosario_609) April 28, 2017
We have been locked indoors with no air NO FOOD and NO water #fyrefestival #fyrefest fyrefraud pic.twitter.com/wg5pZmSvnx

— Lamaan (@LamaanElGallal) April 28, 2017
Unsurprisingly, most of the 400 promoters quietly deleted their posts after the fiasco broke out.
The Fyre Festival episode is undoubtedly disastrous for the festival-goers who've been conned. But as I am a glass-half-full kind of person, I would say that criticising and discrediting influencer marketing as a whole, these examples only show the worst-case scenario, and will hopefully prompt marketers to become smarter in their approach.
How Can Marketers Get Smarter?
Firstly, marketers need to invest time, effort, and sometimes money to up their social listening game. Focus groups have been used for decades to gather market insights, but researchers are often unable to avoid cognitive bias. It's also painfully slow and expensive. Using social media data does away with all this, and works as a live focus group with no questions, but lots of answers. Opinions and social insights can be fed back to marketers, but all levels of the organisation can benefit from them too.
For quite some time, influencer marketing has been about finding people with the biggest audience size, to reach the biggest amount of people. Now, marketers need to embrace the reverse approach, and find out about the audience they want to target, and then (and only then), see who influences them.
Secondly, marketers need to work with influencers who are genuine, "natural fits" with their brands – they need to create campaigns that make sense in the eyes of consumers. Marketers must also agree to transfer some control over to influencers, and work with them from as early as the content creation stage – not just the promotion. After all, they know better than anyone what will resonate with their audience.
Until they do, influencer marketing will not reach maturity anytime soon. Money will continue to be thrown at those with the biggest audiences, without a real understanding of how influencers will deliver results. What counts, isn't followers – but meaningful relationships they have developed through social, sales uplift, advocacy boost, customer retention and all other metrics that truly contribute to the bottom line. Partnerships that raise eyebrows because of the lack of logical brand fit will harm influencers and brands alike, as consumers will deduce that influencers have traded their influence for a pay check. Like they did for the Fyre Festival.
This article was co-authored with Hannah Dempsey, Social Media Director at Jellyfish.
---
You might also like
---
More from Experts Talk
---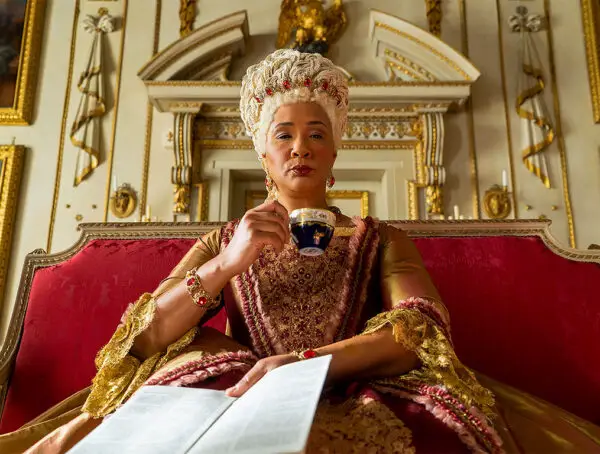 A new musical could soon come to life on TikTok, WhatsApp users are flocking to Signal and Fiverr will run …