If you're a small business-owner and you'd love to have an automated appointment system – with few extra perks – then maybe Book 'n' Bloom might be something worth checking out. It also claims to help increase awareness of your shop and your services using the "unstoppable force" that are Social Media nowadays.
Book 'n' Bloom is an Online Booking tool for small but great businesses and, basically, a Facebook application used by both shop owners and future clients. If you're on the client side, the process is relatively easy. By entering Book 'n' Bloom in the search bar, you land on the app page where you click to install the app to your profile. After the installation is complete, you have clearance to use the Facebook App to book your appointments with your favourite pages that use the same mechanism. You can check out the photo gallery below to get an idea about the general look-and-feel of the application.
If you're the shop owner (and, thus, the page manager), all you need to do is to signup for Book 'n' Bloom's services on this page. After activating your account, you go through a 4-step setup process, where you provide all necessary details of your company (see gallery below).
After that, you select the page where you want to install the Book 'n' Bloom app. If you log in to your page you will see the app on a separate tab. From there, you have access to the dashboard and appointments. The app also offers loyalty programs which reward your frequent clients. You may also add employees and assign them with specific services; This way, you can match an employee to a certain appointment. Have a look at the gallery below.
Book 'n' Bloom offers in two packages; Seed version offers booking calendar, customer relation, discount coupons (up to 5 per month), Facebook reminders (just like the notifications you get), mobile access and SMS reminders. It's price is set to 7 pounds per month – that's around 11 dollars. If you need more functionalities on your hands, then you can opt for the Bloom Package which offers  all the aforementioned plus customer reward system and business statistics for 25 pounds per month – that's 40 dollars.
Book 'n' Bloom could be a great addition to your small business and introduce you to the magnificent world of CRM. 
Check out  their short video. Now you have a great chance to try it before buying it. They offer one month free subscription and they guarantee up to 5 clients per month. So why not give it go?
Related Stories:
Gain exposure
 for your social app by asking us to write a review about it. 
Find out how
.
You might also like
---
More from Reviews
---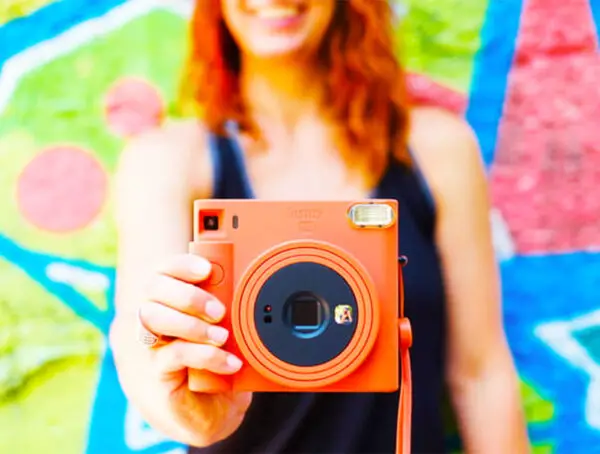 Fujifilm is making shooting analog instant-film easy and highly pleasurable with the new Instax Square SQ1.