Following an announcement in May, Bloomberg's TicToc – the world's first 24-hour news network on Twitter – is finally going live next week. 
At Twitter's NewFronts presentation back in May, Bloomberg Media announced that it was building a news network that would broadcast live on Twitter for 24 hours a day. We now have much more information about this, with Bloomberg saying that it will be going live next Monday with TicToc, on December 18.
Introducing TicToc by Bloomberg, the first and only global news network streaming LIVE on Twitter, 24/7.

Coming December 18 #tictocnews pic.twitter.com/k7srY4pgiF

— TicToc by Bloomberg (@tictoc) December 11, 2017
TicToc is a world-first, and an unprecedented move for Twitter, a media company, or social networks in general. Twitter has been working on turning its platform into the "new TV," by making deals left, right, and centre with sports broadcasters and associations, as well as media companies, and its efforts are now starting to pay off big time.
TicToc won't just be a continuation of Bloomberg on our TV screens. It will be a totally separate product, with its own dedicated staff of 50 reporters, editors, producers, and of course social media analysts.
The company and has already built a network of sponsors – AT&T, CA Technologies, CME Group, Goldman Sachs, Infiniti, and TD Ameritrade – that will also be presenting partners, at between $1.5 million and $3 million per deal.
The service will be available on Twitter at @tictoc (twitter.com/tictoc) from December 18, and will "feature breaking news" from Twitter, "curated and verified by Bloomberg." It will also feature its own live video reporting.
---
You might also like
---
More from Twitter
---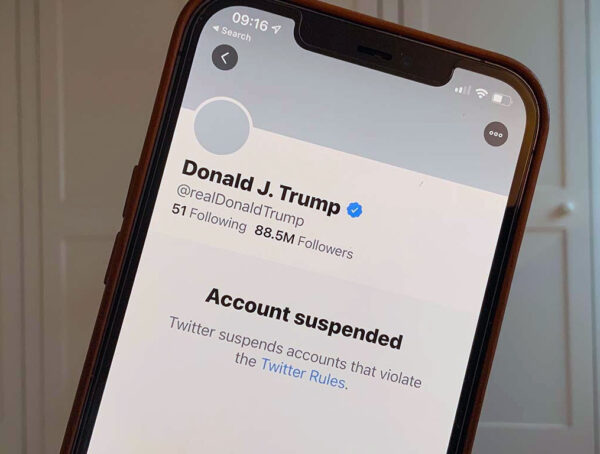 According to Twitter's CFO, Trump will never be allowed back on its platform - even if he became president again.