Dear readers, for this installment of Bits And Pieces I would like to invite you to wave October goodbye with a healthy dose of internet WTF along with other interesting stuff we found about, while lurking on the web. 
You have been warned.
Amazon Key
Are you sick and tired of losing your Amazon delivery to that weird neighbour? Are you uncomfortable with leaving Post-Its on your front door for the Amazon-man, potentially putting your property at risk? Is it a pet peeve of yours, finding your Amazon parcel soaking wet on your doorstep? If you have answered yes to any of the questions above, then we have brilliant news for you, my friends.
Amazon Key is coming to you. A new smart lock for Prime members, that lets delivery people drop off packages inside your house. To upsell the whole thing, Amazon is also introducing Amazon Cloud Cam, its $120 internet-connected security camera. Key and Cam prices start at $250. Shut up and take my money? Well, I am a big dog owner, so I have my hesitations.
Epic Translation Fail
Imagine the following scenario: You're working for a construction company and you decide to let your friends and family know how happy you are, by posting a picture of you at the construction site on Facebook, with a "Good Morning" caption on it.
Only that Facebook fails miserably on that specific date, and translates "Good Morning" to "Attack Them," and then you're arrested. This incident is real, and it happened to a young Palestinian construction worker making his living in the West Bank – currently under Israeli control. The post was originally written in Arabic, and auto-translated to Hebrew – then spotted by the Israeli police. The rest is history. Epic. Fail.
Iceland Is A Precious Place
Iceland is currently undergoing a major political shakeup – with the country going through its second snap elections in a year. Iceland is also a marvelous place – with an abundance of weirdness (and Sigur Ros, too). Back to our main subject now… there's lots of competition in this election round. If we could hand the win to one party, that would be the Social Democratic Alliance. They have just released this majestic piece of video. Dope.
KEEP IT REAL, ICELAND.
---
You might also like
---
More from Social Fun
---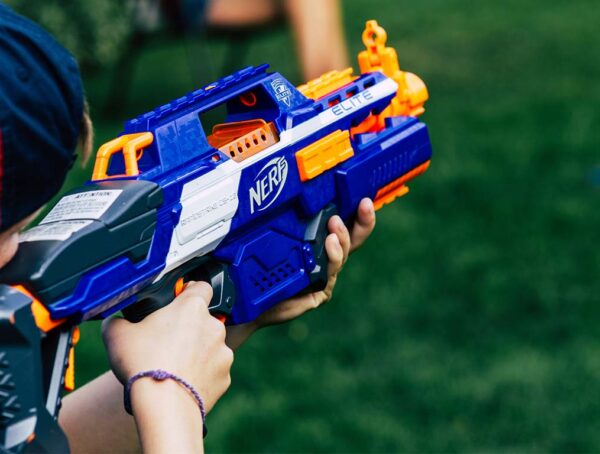 Most people have probably grown out of their Nerf obsession; if you haven't, you could become the new NERF Chief …