July, the month when the scorching hot sun makes commuting a living hell, and the desire for a getaway, urgent. Well, we're here to provide you with a quick break from your routine, with the weirdest, funniest, or most interesting story bites from around the web.
This week, Louis Vuitton took on tech gear, a speaker saved the lives of a mom and a daughter, an ad entirely shot on iPhone, and TORRENTS!
Google Now Shows You Best Torrent Sites
In the form of a handy carousel, that is. Crazy right? TorrentFreak spotted this one, and I'm currently sitting back, enjoying my popcorn, watching top-exec reactions unfold. Not that I noticed anyone give a damn about this little "glitch" in the system, but for once, it's nice to acknowledge that internet users may look for some not-so-legal ways to obtain content. It's ok, this is a safe space, you can admit it. Let's call it "alternative streaming facts".
A Louis Vuitton Smartwatch Because Reasons
Louis Vuitton has just released its own version of Android Wear. It will leave you approximately $2,500 lighter, but if you're still considering it, then it is probably peanuts for you, so move over.
It also comes with two unique features, named 'Vuitton City Guide and the 'my Flight' because it's absolutely not weird taking commands from your wristwatch like Inspector Gadget. Right.
https://www.youtube.com/watch?v=4AjdAObqC74
Smart Speaker Calls 911
Last week it was reported that a Google Home smart speaker called 911 during an altercation turned violent between a man and his girlfriend. The device mistook a statement as a prompt to call the police and the rest is history. The man was arrested on the scene, while his girlfriend and her mother who was present at the time of the incident were taken to safety. Let's all praise our Lord, Google Home The Saviour.
An Apple Ad Shot Entirely On iPhone 7
A while ago, there was the first editorial shot entirely on iPhone 7. Now, there's a 10-minute, brand new Apple Ad, shot entirely on the same device. Tasks like that require some serious skills, but Apple is no short of cash, thus it hired Michel Gondry (Eternal Sunshine of the Spotless Mind) to do the job. The video tells the story of a little girl and her tricycle. The rest is for your eyes only. Sweet!
https://www.youtube.com/watch?v=KrN1ytnQ-Tg
---
You might also like
---
More from Social Fun
---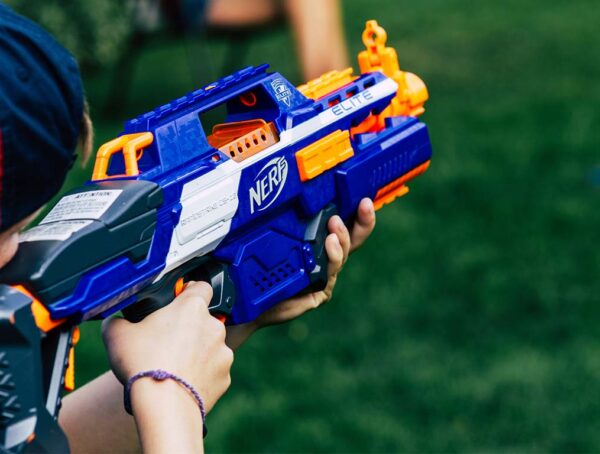 Most people have probably grown out of their Nerf obsession; if you haven't, you could become the new NERF Chief …