I know, I know, it's been a while. But, to be honest, I really had nothing to write about. However, last week gave us the gift of LOLs and WOWs and I'm here to share them with you.
This week's edition includes a fantastic hybrid font type  that will make graphic designers' eyes bleed, a cool new service from 7-Eleven and, yes, it's Star Wars season, therefore everything's R2D2-ed to the max 🤷‍♀️. Let's kick it off already!
Papyrus + Comic Sans = L.F.E.
Comic Sans has long been the outcast of typography, the black sheep of design, an indicator of awful taste. That's been established. However, in the past few years, Papyrus has started gaining newfound disrespect among the members of the design community. Soon enough, Saturday Night Live was making award-worthy videos about Papyrus, starring the biggest Hollywood stars, including the ultimate heartthrob bae Ryan Gosling.
That was just the beginning. As with all great satire, it doesn't stop here. Thanks to a cheeky designer at Barth and Co., we can now all admire and type, using Comic Papyrus, possibly the worst font ever made. Sweet Papyrus Jeebus, give me strength.

Move over, there's nothing more here to see.
Google He-AR-ts Star Wars
It's a match made in heaven, one would suggest. Google's Pixel 2's camera is now equipped with AR lenses and stickers that can help you bring a piece of the Star Wars cosmos straight into your world. AR Stickers are built directly into Google's camera app on the Pixel 2. I'm not a huge Star Wars fan, but I am genuinely impressed 😱
7Eleven Starts Delivery Service, So We Can All Never Leave Our House Again
That sums it up pretty well. I'm happy with that headline. And if you're an introvert AND a lazy person (like me) you know that this is a heaven-sent gift. Christmas came early. The service is available in the Dallas area for the time being, and I'm gonna keep my eyes peeled to find out when it's available in my area. That, and FiOS, and I'm never setting foot outside my house.
7Now app is available for download in the Google Play Store and Apple's App Store.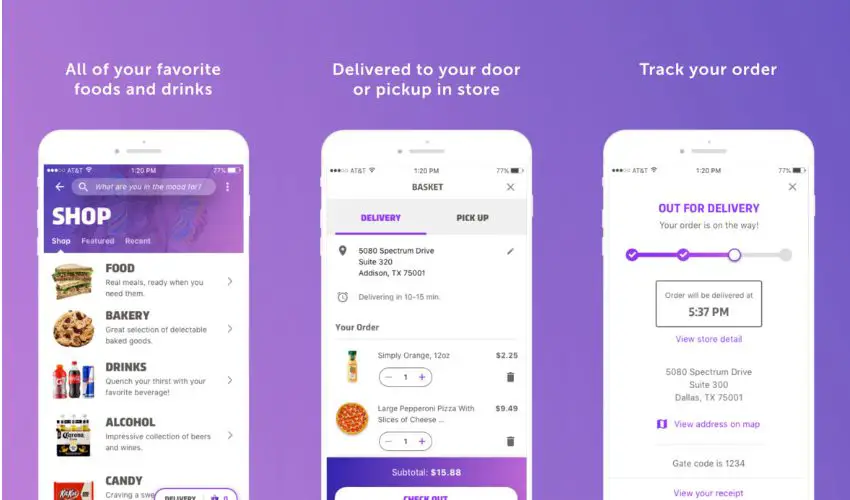 ---
You might also like
---
More from Lifestyle
---
You probably never thought about it, but Pornhub spray paint is a thing, thanks to a new collaboration with Art …