So how was your Halloween? I kept all the candy for myself, and it was damn fine.
On other news, this week has opened a big debate about hamburgers, Twitter looks a bit smarter and Donald Trump disappears from Twitter. 'Twas a good week.
Google Will Fix Its Burger Emoji
And that a promise y'all. A huge debate started, when the keen eyes of internet lurkers noticed that while Apple's burger emoji places cheese between patty and tomato, Google places it between patty and bun. What kind of sorcery is this, Google? You want cheese to melt to the warmth of the patty and absorb tomato juice, not transform the bun into some sort of soggy yeast by-product.
I think we need to have a discussion about how Google's burger emoji is placing the cheese underneath the burger, while Apple puts it on top pic.twitter.com/PgXmCkY3Yc

— Thomas Baekdal (@baekdal) October 28, 2017
Thankfully, Google CEO Sundar Pichai took notice and decided to make up for this shameful design mistake by dropping everything much less important (like, your privacy, duh) and putting the emoji issue as a priority item in the pipeline. That sounds about right.
Will drop everything else we are doing and address on Monday:) if folks can agree on the correct way to do this! https://t.co/dXRuZnX1Ag

— Sundar Pichai (@sundarpichai) October 29, 2017
Snapchat was quick to react with a new Lens, though…
Snap either wasn't paying attention or has perfected the art of the troll… pic.twitter.com/qlb4maB1W9

— Jordan Crook (@jordanrcrook) November 2, 2017
Twitter Can Be A Place For Smart People
We don't say this because there's a particular somebody out there (*cough* 45 *cough*) who's a complete idiot. Why would. you. even. think. that? Twitter is a *safe* place y'all, and it can also be a place for smart people. All of these wonderful members peers came out of their caves when an unassuming user posed the simplest, most beautiful question.
If you could have the entire world know just one thing about your field of study, then what would it be? #MyOneScienceTweet

— Dalton Ludwick (@EntoLudwick) October 27, 2017
One by one they started sharing their thoughts.
Using sensors so we don't spray the empty spaces, we reduce the volume of agricultural pesticides applied by 40-70% with equivalent control.

— Robin Rosetta (@PNWNurseryIPM) October 28, 2017
Reptiles are social! They have complex social structures, lives, are not robots. Stable groups through parental care. #MyOneScienceTweet

— AE Nash (@IgToastChronica) October 28, 2017
Metals will only concentrate in specific types of structures in the lithosphere. Luck or magic have nothing to do with it!

— Ser Victoria Stinson, ABD (@ickiestvicki) October 27, 2017
Plants may be boring, but they're crucial to life on Earth as we humans know it. #MyOneScienceTweet #iamabotanist

— B et B (@stateofphlox) November 2, 2017
. There are species that can REGENERATE THEIR BRAIN after injury #MyOneScienceTweet

— Rebecko 🦎 (@leopardrebecko) October 29, 2017
Twitter, you have a lot of super smart people on your platform. Use them wisely. Promote them for free. Do something.
Trump's Twitter Account Goes M.I.A.
45 is known for its avid policy making skills that unravel eloquently on Twitter. But yesterday, the President's account disappeared for a whole 11 minutes.
During these 11 minutes, the world became a peaceful place, extreme vetting was abolished, women got their pride back again, access to guns was restricted, LGBTQ communities enjoyed equal rights, healthcare was free, climate change was averted.
Earlier today @realdonaldtrump's account was inadvertently deactivated due to human error by a Twitter employee. The account was down for 11 minutes, and has since been restored. We are continuing to investigate and are taking steps to prevent this from happening again.

— Twitter Government (@TwitterGov) November 3, 2017
For a whole 11 minutes, the world was a better place. We will hold these 11 minutes close to our hearts, and we'll remember them and cherish them when we will be lying in a fetal position next time tangerine man threatens rocket man with nuclear holocaust. Covfefe.
https://twitter.com/cabel/status/926223270692696071
Let's hope it was an A/B test and will be rolling out sitewide soon

— Tim Carmody (@tcarmody) November 2, 2017
---
You might also like
---
More from Social Fun
---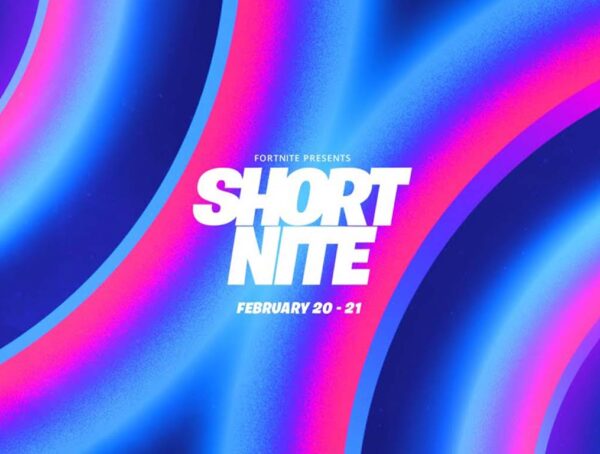 Fortnite has announced the Short Nite Film Festival with screenings for 24 hours on Party Royale's Big Screen.