August has emerged, glorious as ever, gracing us with extreme weather conditions (yeah right, no climate change there). It has also given us fantastic stories – because everyone seems to be on holiday – so brands can sneak in some news, and no one will ever notice, right?
This week has been particularly eventful: Apple has decided to join Instagram (finally), Karate Kid is coming to YouTube and… Despacito. No comments here. Let's kick this off, and enjoy the rest of our Wednesday.
Apple Is On Instagram, Y'all
The tech giant may have placed its devices in the palm of our hands, but it took some time (and a lot of convincing, I bet) to join Instagram. But the day has come my friends. Apple has joined the image sharing platform, and its account now features 9 whole images – all of them crowdsourced.
In case you were wondering how you can be featured on Instagram's most coveted feed, the secret is simple: Shoot your best shot, tag it with #ShotOniPhone and you might get lucky.
https://www.instagram.com/p/BXfgiYVjI0e/?taken-by=apple
Karate Kid Sequel Is Coming To YouTube
Before you scream… scream! According to Mashable, YouTube Red has already ordered 10 episodes of the follow up series Cobra Kai, starring the original cast Ralph Macchio and William Zabka. The series is set 30 years after the original film, but the rivalry between the two stars is as fresh as ever. The tantalising question remains though: #TeamMacchio or #TeamZabka?
Despacito Reigns Supreme
Look, I won't comment on the artistic value of the song. Let's just say that I'm not a fan… at all. However, it seems like I'm the only one who vehemently denies the existence of this song, lost in a sea of superfans. The news that Despacito is not the most-watched video on YouTube (over 3 billion views) is devastating, especially for rapper Wiz Khalifa who saw his "See You Again" video getting to the top spot only last month, after throwing 'Gangnam Style' off the throne.
That said, I'll leave you with a parody version of the song. Equally dreadful, but at least it's summer appropriate.
https://www.youtube.com/watch?v=7kOKDdocGyc
---
You might also like
---
More from Social Fun
---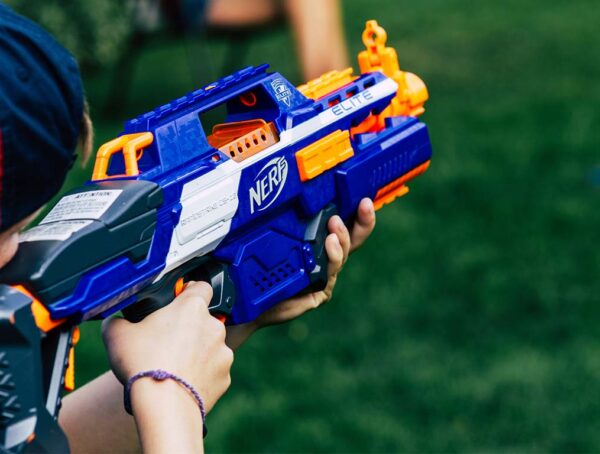 Most people have probably grown out of their Nerf obsession; if you haven't, you could become the new NERF Chief …