You know you're going to have a good year when January has already given you so many internet gems. 
Where do we start? Remember Amazon's competition for its new HQs? We've got news on that. Also, Hawaiians love their NSFW habits, a famous presidential statement becomes a campaign, and Instagram offers a glimpse of climate change. Off we go!
20 Cities Shortlisted For Amazon's New HQs
I was a tad disappointed to see that Kansas didn't make it to the top 20. In my opinion, I think they had the best campaign ever. Other cities made it though, Miami, FL (woop woop), New York (obvs), Denver, Atlanta, Pittsburg, and even Toronto! Amazon is based in Seattle, and is looking to declutter and decentralise its logistics and admin, so going midwest and East Coast makes sense.
Hawaii Blows A Sigh Of Relief With Porn
So. Many. Puns. In case you're living in a cave, a major SNAFU took place past week –  it included a wrong switch being turned, and an alert broadcasted to all mobile phones in Hawaii. It advised people to take shelter for an imminent nuclear bombing.
There were some people who didn't lose their chill; but my guess is that they have reached a level of zen that I will never be able to fathom. Generally speaking, Hawaiians were scared, and abandoned one of their *ahem* precious habits, to focus on impeding doom. As soon as it became clear that the warning was a mistake, they got back to business.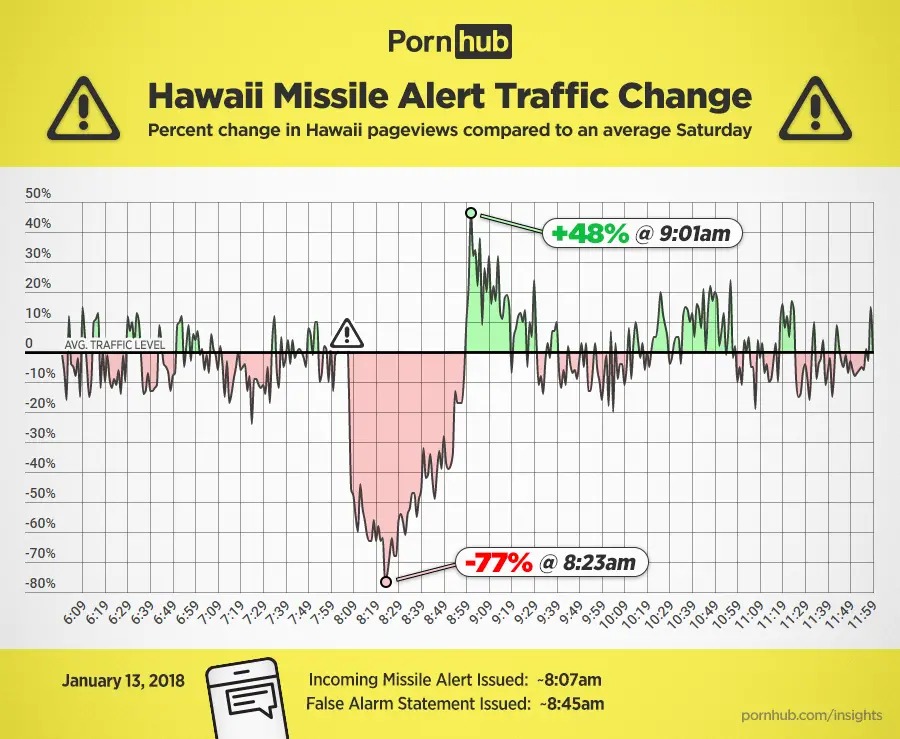 Contraceptive App Fails Miserably
On the same note, the Natural Cycles app was hit with complaints, after 37 unwanted pregnancies. The app uses an algorithm to determine when women are fertile and when they're not. Sorry girls, but there are other, more analog, and successful means of contraception. They have been used for decades. SMH.
Why Do We Accept Sh*thole Campaigns?
I'll leave aside any political commentary, to cut straight to the chase. Haiti just pwned Mr. President, by getting ready to release one of the cheekiest campaigns ever made. Parkour Studio, an advertising agency in Haiti, has started a GoFundMe page to run this glorious OOH piece. If you heard something, it's me screaming "shut up and take my money."
People of Haiti, I salute you.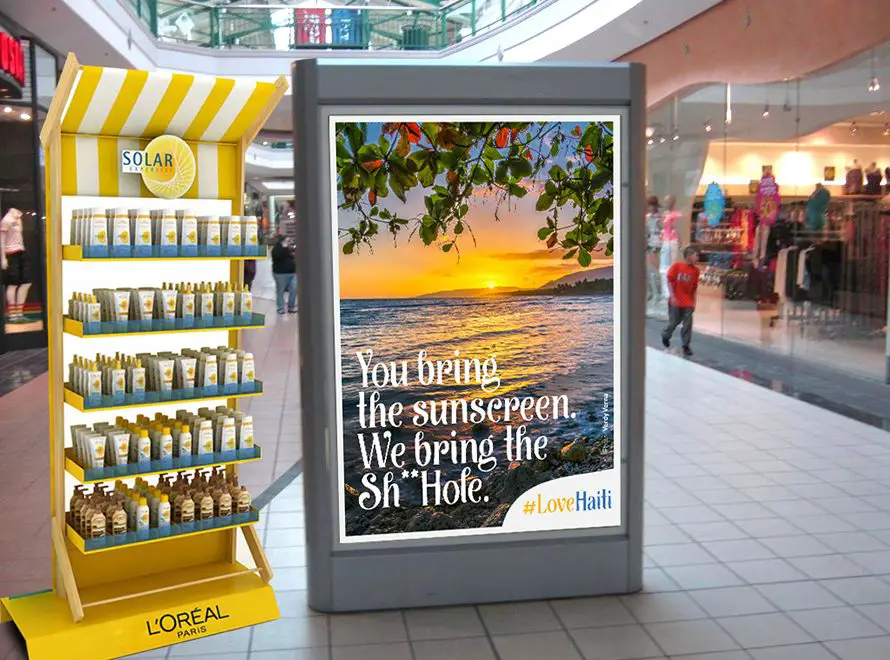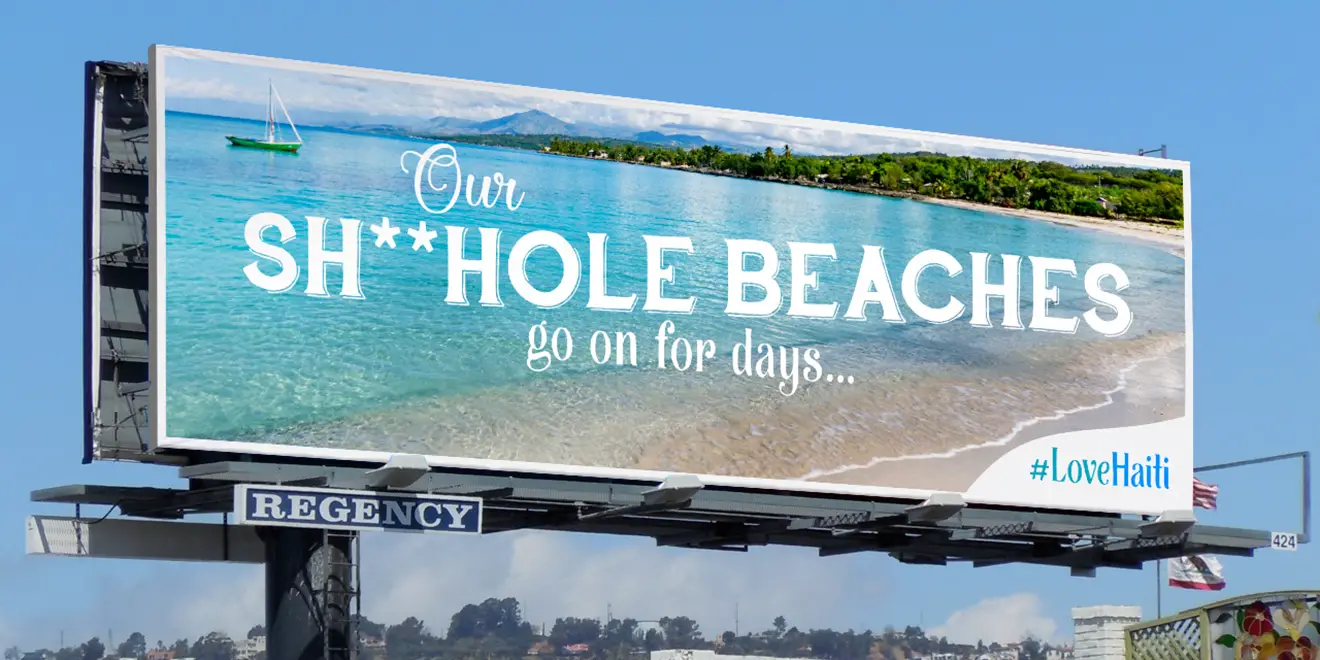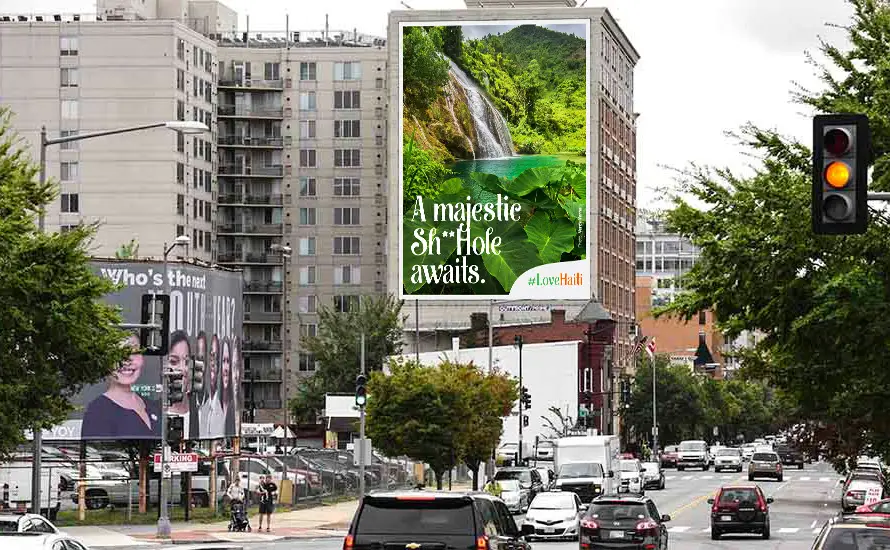 @EverydayClimateChange Offers A Chilling Account Of Our Planet's Demise On Instagram
James Whitlow Delano (@jameswhitlowdelano) – a seasoned and awarded photographer – has always been a strong environment advocate. His latest project @EverydayClimateChange brings together diverse group of photographers from 6 continents to document climate change. Have a look below, and participate in this global project – using #everydayclimatechange.
---
More from Lifestyle
---
Nike is set to launch a very fresh new look with the latest Nike Dunk Low Green Glow. Dropping on …