A couple of weeks ago, a Presidential typo send the Twittersphere into collective craze, but it looks like there's more to it than a brief moment of banter. 
Apart from that, a spelling map made with the help of Google Trends, a very mean agency and some graphic design action caught our eyes these past few days. Here are some of the most interesting pieces of news that we found around the internet.
The Covfefe Act
Users on Twitter grilled him to bits. Brands went ballistic. But there's a serious aspect to it as well. Congressman Mike Quigley (D-IL), has introduced the aforementioned bill. The goal of the latter is to include social media (read tweets) in the Presidential Records Act Preservation, which preserves all presidential communication.
The bill, inspired by the infamous tweet, really stands for Communications Over Various Feeds Electronically For Engagement, in other words, COVFEFE. And before you rush into facepalming or giving a generous thumbs up, remember that we live in interesting times, where tweets are public record and maybe, just maybe, it makes sense for them to be an integral part of our history. Just sayin' y'all.
Tweets are powerful & the President must be held accountable for every post. I'm proud to introduce the #COVFEFEAct. https://t.co/Qv1ZweNVeg

— Mike Quigley (@RepMikeQuigley) June 12, 2017
Congratulations, You've Been Demoted!
Solve, a creative agency in Minneapolis, has decided not to accept any undergrad for its internship program. In fact, it will only accept established, successful, interdisciplinary professionals – its own staff. Because it all starts with a good cup of coffee and knowing how to flip copies.
Apart from the obvious somewhat mean side of things, there's also an educative one. Solve argues that this mock-demoting tests further enhances its worldview that learning never ends. The agency has already invited a handful of world class, interdisciplinary professionals for masterclasses, in an attempt to broaden the staff's vision on creativity and business. Not a bad idea after all, huh?
Wisconsin Are You Serious?
Google Trends, that infinite source of data that can reveal interesting patterns or very (like, very) embarassing things about specific demographics. Take Wisconsin, for example. In it's "Most Mispelled Words", a map depicting top searched "how to spell" queries by state, Wisconsin created an infinite loop, with no apparent way out.
That's right, dear readers. Googlers from Wisconsin don't really know how to spell Wisconsin. On the other hand, there's worse, I guess. Like, Oregon, where the word "Sense" is too difficult to handle. Not enough facepalms for this guys.
America's most misspelled words – it's #spellingbee week and we mapped top "how to spell" searches by state#dataviz pic.twitter.com/oHkRHj8Eku

— GoogleTrends (@GoogleTrends) May 30, 2017
The Pub Graphic Designer Strikes Again
Remember that glorious poster?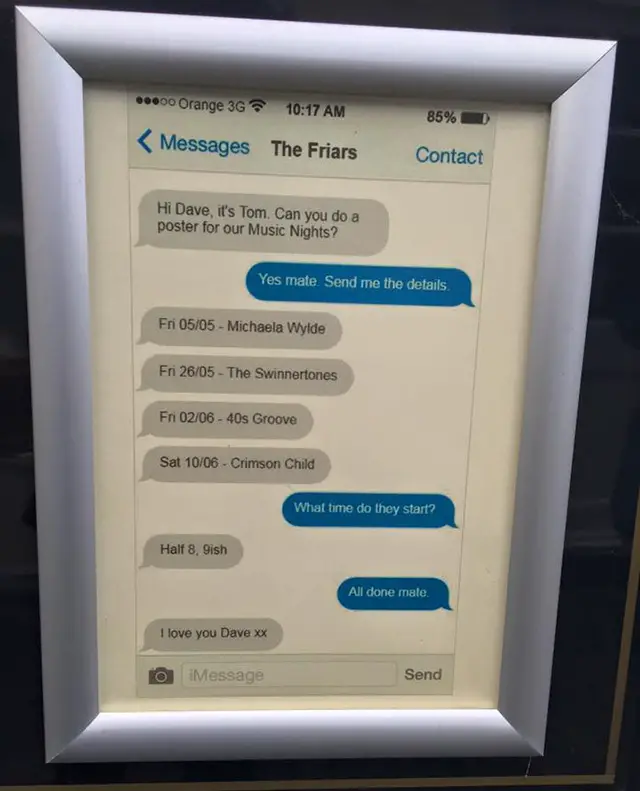 Of course you do. What you may not know is that there's a second one, to compliment its older brother. However, this time, Tom Hughes, The Friars pub owner, and Dave Blackhurst, designer decided to ditch the mobile phone and all the tech paraphernalia and go analog. So analog, it's almost unreadable. Like.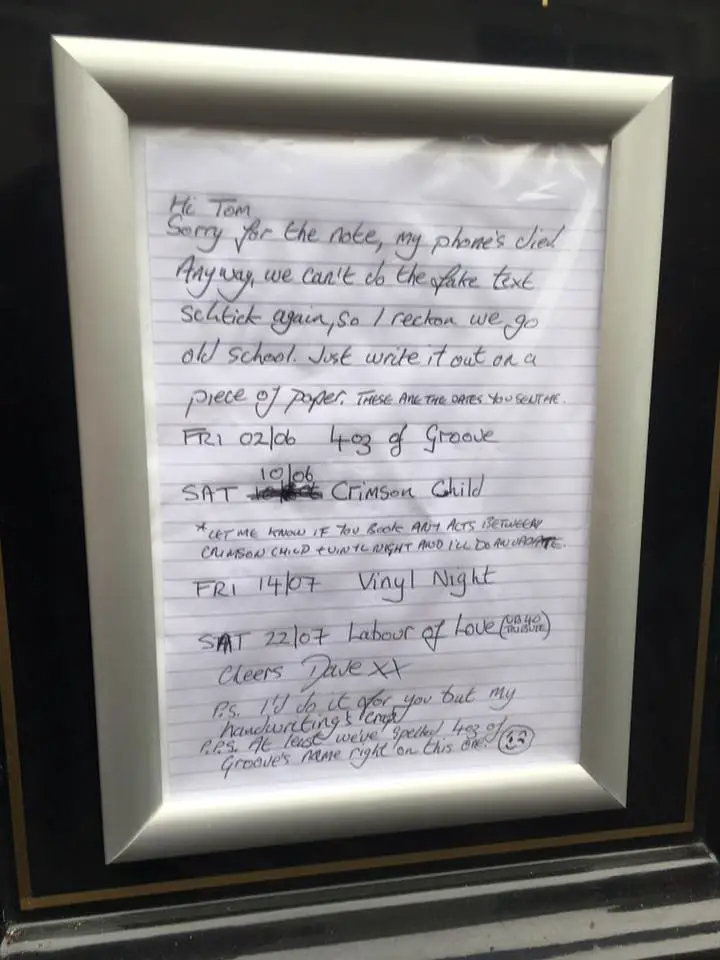 Image courtesy of AdWeek
---
You might also like
---
More from Social Fun
---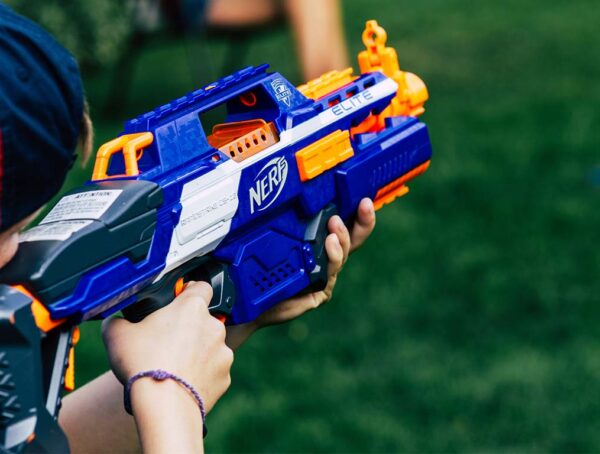 Most people have probably grown out of their Nerf obsession; if you haven't, you could become the new NERF Chief …