Welcome to another installment of what's happening around the Internet. That's it. Nothing more, nothing less, just your casual sip of pop culture to ease your mind off the daily grind.
Buckle up.
Ikea Launches Furniture Series For Pets. Internet Goes Crazy
I'm a proud parent of some very important motherfluffers, so I can relate with all netizens and "fur parents" out there who went batshit crazy with IKEA's latest furniture. Scratchers, vertical loungers, love seats, created by "pet loving designers with support from trained veterinarians," not only to provide you with essential pet swagger, but also be stimulating and beneficial for your fluffy beasts.
Enjoy some of the most extra reactions out there. Pure purrfection.
IKEA will soon be selling sofa beds for cats & dogs. Watch my cat choose my bed, the bathroom sink & every available surface instead of this pic.twitter.com/AB46AoAoIE

— Aliya Zaidi (@aliyazzaidi) October 11, 2017
https://twitter.com/nab_aha/status/917727798059352064
IKEA HAS CATS AND DOGS COLLECTION?????!!! Im done, my dog needs a new bed.

— Ana (@anatweetslots) October 11, 2017
https://www.instagram.com/p/BaD-zu4D4hR/
https://www.instagram.com/p/BZ909p1Fj0Y/
As for me?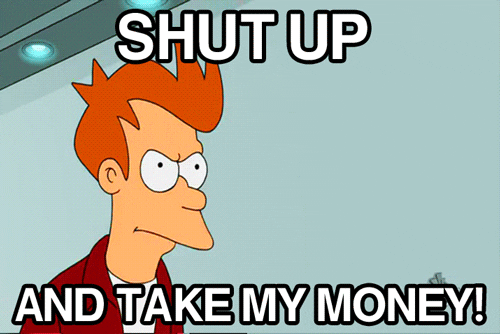 Taylor Swift Has An App
Just what the world needed. Another celebrity app. In the likes of Kim K, Katy Perry and other A-listers, Taylor Swift has just launched her own app – aka The Swift Life – Inspiring, right? As with any other celebrity forays into apps, the new Apple App Store entry, will feature exclusive content, and most probably in-app purchases. Moreover, it will feature "Taymojis" and no, we won't explain that.
In other words, the new app will be the meeting point for Tay fan boys and fan girls. Rejoice.
https://www.youtube.com/watch?v=f24IrRsf-lQ
The Swift Life is set to launch in beta in a matter of weeks. Ugh.
This Band Slayed Facebook Live
OK Go are perhaps the only band out there whose video clips become instant, viral hits across the internet. Well, bad news for them, and good news for us. They now have competition. The Academic, an indie band from Westmeath, Ireland, took advantage of Facebook's delay during Live videos to create loops. During each segment, they recorded a part of the song, and stitched each piece together by overlapping all the loops. Inception my friends. Get ready to have your mind BLOWN.
Crowdsourcing Woes
It's not an easy job being an entrepreneur (insert joke here). Especially when a venture is crowdsourced, and owners are directly reporting to their backers. Any minor slip-up can equal huge loss of revenue, without even mentioning the PR mayhem that usually ensues. That last part is the one that this founder absolutely nailed – when the said "minor slip-up" happened.
Filippo Loreti, Founder of the namesake luxury watches, experienced delays in the shipping of his company's product due to the unexpected popularity of a recent campaign. To make up for this, he took crisis management to a whole new level. He embarked on a crusade to personally apologise to the 18,000 backers of his project. And he's livestreaming it, too.
---
You might also like
---
More from Lifestyle
---
After testing several options last year, Netflix is finally launching its own shuffle mode - Play Something.