We're getting artsy these days – you have been warned. Art never takes a break, and it's good to see some nice content and to stimulate our visual sensors every now and then. You know, feast for the eyes and stuff.
So this week, we're here to offer you a brilliant font-pairing engine for all typography nerds out there, Instagram's latest #WHProject, a disastrous selfie, and some proper trolling from OKCupid devs. Buckle up.
A Font Pairing Engine Powered By Machine Learning
I know nothing about design, but I do love looking at design… stuff in general. Yeah, I know I can't sell it well, but the truth is, this website took a lot of my precious time, and I find it extremely useful, especially for people like me who know nothing about typography, and worship Comic Sans.
Check out Fontjoy here. Click "Generate" to create a new font pairing, "Lock" to lock fonts that you want to keep, and "Edit" to choose a font manually. I told you: feast for the eyes.
ISpyEmojis are everywhere
If you have been wondering who on earth put two eye emoji balloons on a haystack, I may have you answer. Instagram's latest Weekend Hashtag Project, challenged aspiring photographers to catch their favourite emojis hiding in plain sight. Like this curious tree 👀 spotted by @nori_qoo in Japan.
https://www.instagram.com/p/BIxuOi4AYzL/
Things got a tiny bit creative.
https://www.instagram.com/p/BWsEK0_FJYu/
https://www.instagram.com/p/BWno2jKhNRo/?taken-by=made_by_helga
https://www.instagram.com/p/BWneEXclDm4/?taken-by=cdziadurski
https://www.instagram.com/p/BWq1IjSAC3F/?tagged=whpispyemojis
https://www.instagram.com/p/BWrSWopDhxg/?taken-by=instagram
Well done, everyone.
The World's Most Expensive Selfie
You might want to check with your ego and surroundings next time you post for that selfie. The Hypercaine installation at "The 14th Factory" in Los Angeles suffered severe damage, thanks to (?) a visitor's insatiable need to get THAT SELFIE. The unlucky visitor stepped on a pedestal, which in turn fell, leading to another one falling, and here goes our $200,000 domino. You read that right. That was the exact amount of damages.
Everything was caught on camera, and I can't help but feel sorry about this whole situation. But then again, this might stop people from taking photos and at most inappropriate places and circumstances. Like concerts, for instance.
OKCupid Developers Master The Art Of Trolling
There are trolls, and then there are "master trolls." Like the good developers at OKCupid, who are apparently annoyed at Bill from Chicago's comments, so they decided to address his feedback, in a *personal* manner.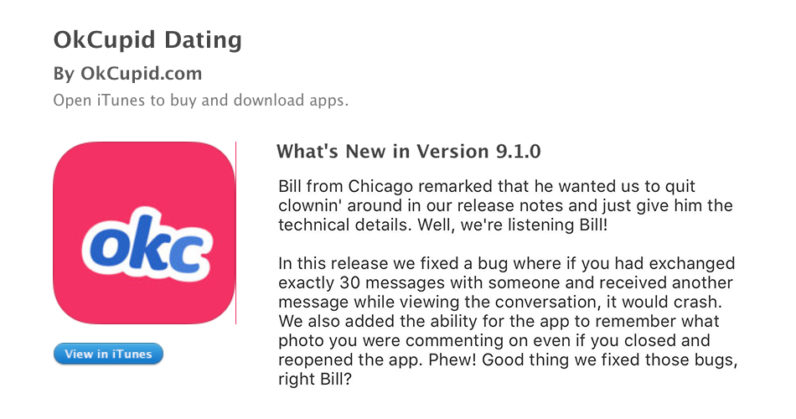 Grab the popcorn, there's going to be a sequel.
Image courtesy of TheNextWeb
---
You might also like
---
More from Social Fun
---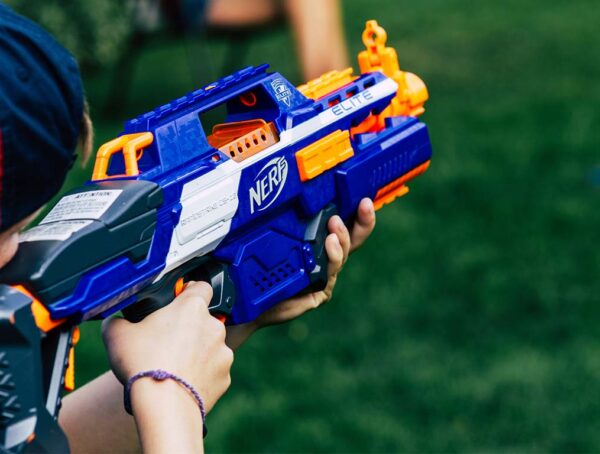 Most people have probably grown out of their Nerf obsession; if you haven't, you could become the new NERF Chief …