Chatbots are predicted to change the way consumers interact with brands, but very few brands have actually succeeded with them. BBC Earth America is one of the latest brands to join the craze, with its "Real Happiness" project. 
A recent survey jointly conducted by BBC Earth and Berkeley University, revealed that watching nature documentaries can trigger happiness. That was a real "aha!" moment for BBC Earth, and one that fuelled the launch of the Real Happiness project. Real Happiness is simple – users interact with a Messenger chatbot, which then sends them personalised animal videos. It's purpose is to to bring people and nature closer together.
To receive their 45 seconds of tailored happiness, users need to answer a few quick questions related to their location, their state of happiness, as well as their personal preferences when it comes to animals.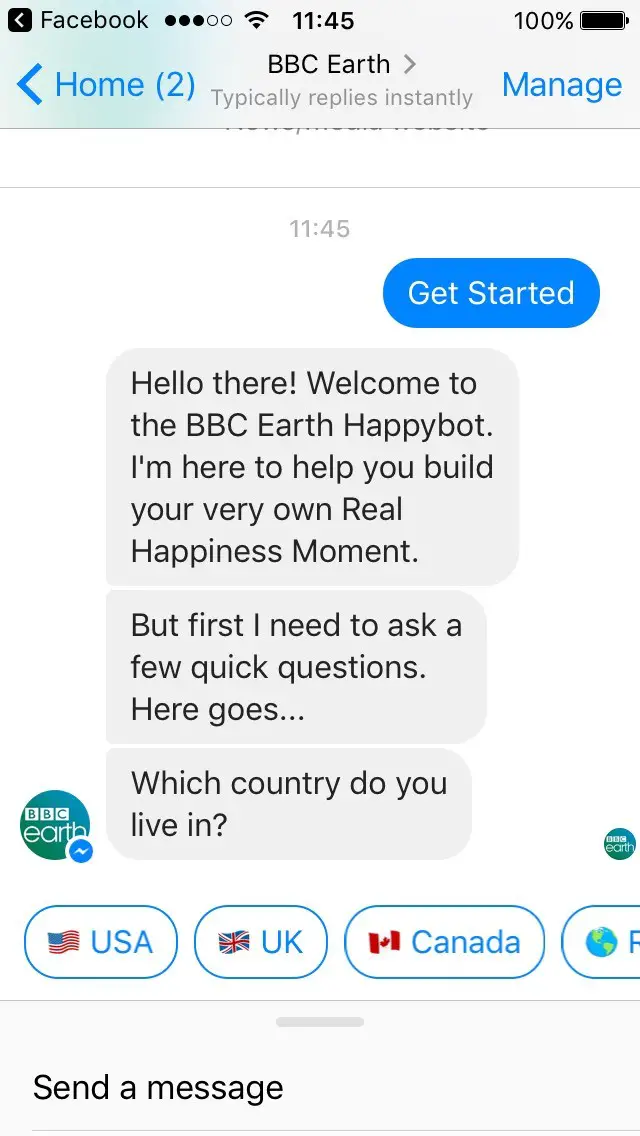 Just a few seconds after, the chatbot delivers a video clip of a selection of wild animals in their natural habitat.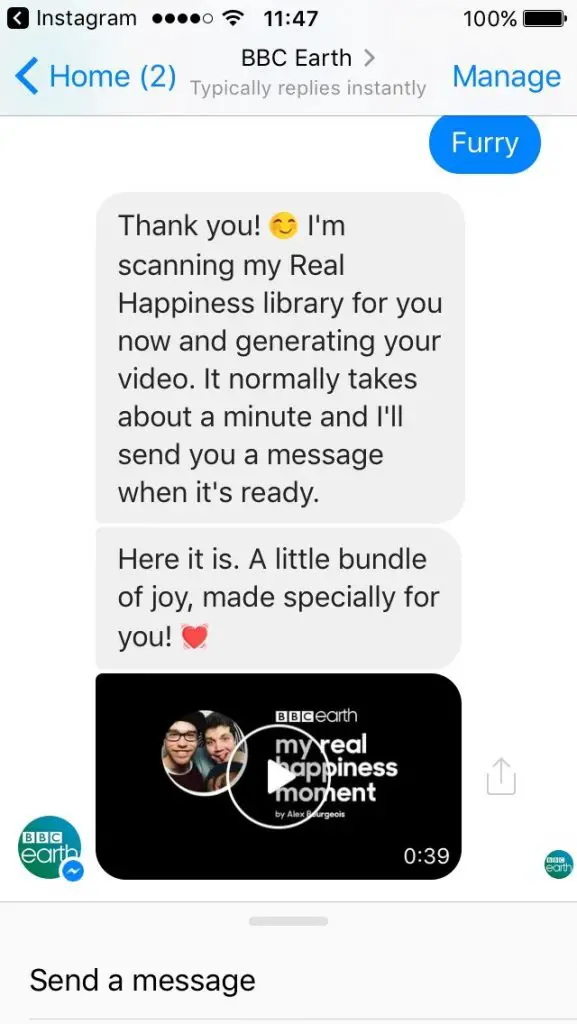 Once the video is finished, users are asked to indicate their level of happiness again, and are invited to subscribe for more. Similar videos can be sent out on a daily or weekly basis.
https://twitter.com/BBCEarth/status/846180108767547393
Overall, the experience is pretty smooth – and quick. The interaction with the bot took just 3 minutes, and for someone who has limited faith in chatbots, I must say that BBC Earth pulled it off really nicely indeed. Well done chaps!
So what are you waiting for? Get Started!
---
You might also like
---
More from Creative Campaigns
---
Clubhouse now has a valuation of $4 billion, near what Twitter was willing to pay for it a few months …