Keeping tabs on Instagram trends (and we don't mean marketing-wise) is more crucial than breathing nowadays we heard, and we've got the skinny on the low key major 5 your feed will be sporting on the reg.
Each time I check my feed and automatically put some feelers out for my eyes to be surprised by a visual combo they haven't seen for the umpteenth time, I lovingly rewind to the simpler times. The times when I was just a fashion editor and my only duty was to patiently wait -Penelope-style- for my suitors (aka Fashion Weeks) to come back from the war, bearing trends I'd later report on.
Twice, thrice a year, it was a feasible task whether now my vocabulary reaches for "exhausting". Nevertheless, I'm always up for a good digital scavenger hunt and plus, you do deserve to lay eyes on content that is not taken unanimously as universal inspiration – even for a little while. Our 5 blink-and-they're-already-obsolete, unroll as follows:
1. The New Still Life: Millennial Renaissance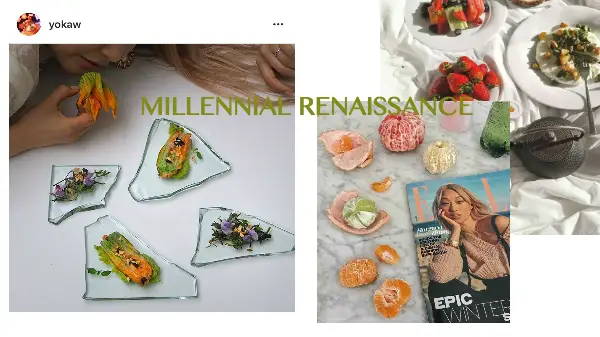 #Foodporn is trying something new y'all. Great ambience and great angles are still fabulous and all, but the top players are tearing a page out of the Great Masters book of fine art. Ambitions are reaching new heights, Cappella Sistina kind of heights to be exact, underscoring a shift towards a less factual representation of what once was the Holy Grail of multi-followed Instagrammers. Approachable fantasy is definitely a big theme with this one, with old Millennials showing the way and the newest sprouts of our gen giving it their own rebellious spin (with no fidget-tings, I pray *sigh*).
Watch out for: @margaret__zhang, @yokaw
2. '80s Decadent Glistering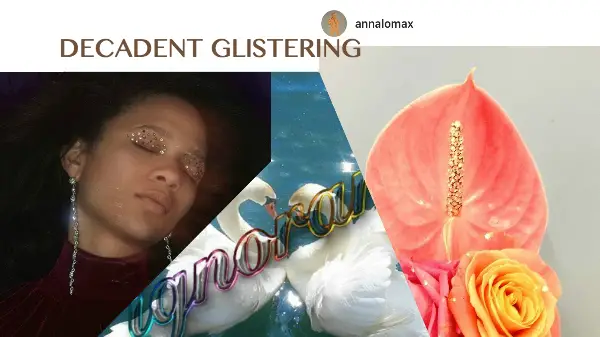 Do you guys remember the very particular glaring yet faded ambience that stigmatised forever Dynasty, The Bold & The Beautiful and the rest of the gang? Of course you do. Or so you've heard, from fables, legends and narrations. Either way, maximalism along with this irresistible-yet-snotty ambience is making a comeback. Firstly, the spirit of Joan Collins manifested in the form of insta-editorial shots, with rhinestone jewellery refracting all of the lights in an overall minimalist setting. Later on, the theme expanded to general photography, illustrations and mixed media. For the latter, Lisa Frank would be proud.
Watch out for: @thealexbox, @dazedfashion
3. Insta Stories As Ephemeral Editorials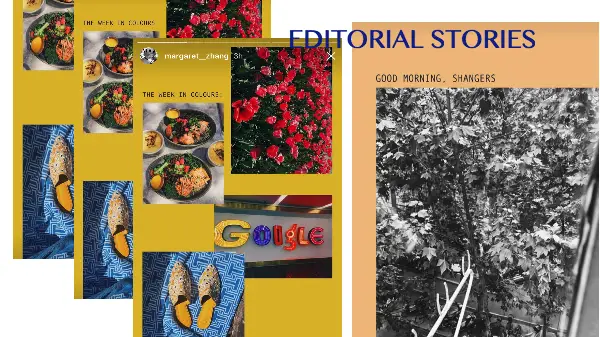 On Instagram,you must abide by one rule and one rule only, at all times: no feature is just a simple feature. As much fun as we had with Insta-stories, performance junkies, the jig is up. The app -more accurately its users- are shaking off the "Snapchat" stamp by seeking ultra-creative ways to milk the endless possibilities of this blessing-and-a-curse kind of feature. And since *any* news lives only for so long, we now have a fracture of a nanosecond to be memorable and make the viewers stick through the entire 10 seconds (what a commitment, phew!). Even though much more time-consuming in the post-production, this tweak pays off big time, but only while it's hot: for now you're expected to witness collage-like multimedia layouts, accompanied with fonts exotic to Instagram's prefixed one, rising exponentially. Hold your breath though for the creative Insta-Wave.2 – I've got high hopes for it.
Watch out for: @thehautepursuit, @artsy
4. Orange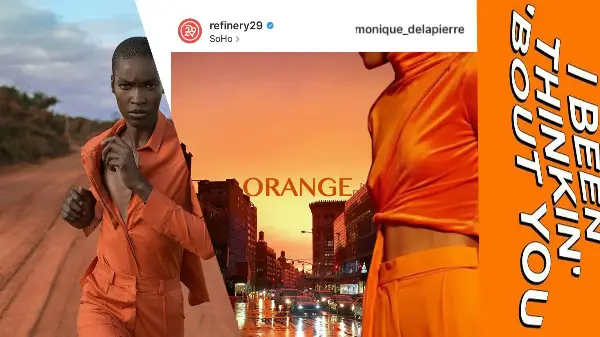 Millennial pink made our eyes bleed, primary colours were all the rage for a hot second and especially red was gaining momentum everywhere you turned your head. But orange is on its way to steal the spotlight, your girl *and* your likes. The traffic-guard hue rose from the coolest of the cool street style highlighting urban, non-mainstream prowess by the wild youngins until it eventually slided its way to… ermm… the somewhat mainstream.
Watch out for: Well, Kanye.
5. Girl Gaze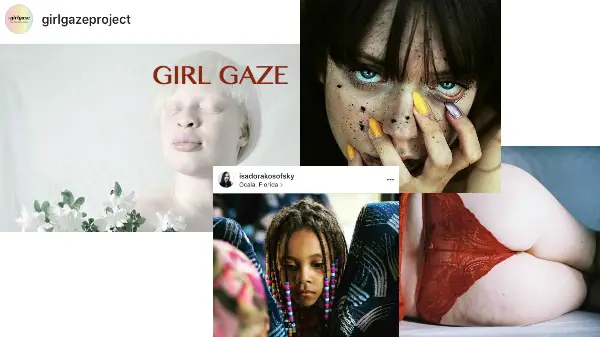 Not just a simple trend we've got here, but a movement. Feminist issues carry the "Sound On" sticker and will wear it for what is foreseen as a long, long time. Instagram has -unbelievably- proven to be both quite powerful with spreading educational yet creative content like fire, and bottomlessly unhelpful with the idiotic female nipple ban. In a more cinematic spin though, artistic users are showcasing the #girlgaze: the women through the eyes of women, pinpointing the staggering contrast between the #malegaze that has been shoved down our throats for decades. Having its roots in the "#girlgaze Project" that we covered before, initiated by the legendary Amanda de Cadenet, Inez Van Lamsweerde, Linsey Addario and Sam Taylor Johnson, you'll get zero mansplaining here; just content that will make the human heart warmer. I see this one sticking around for a while.
Watch out for: All the aforementioned, plus @isadorakosofky and @petrafcollins
---
You might also like
---
More from Experts Talk
---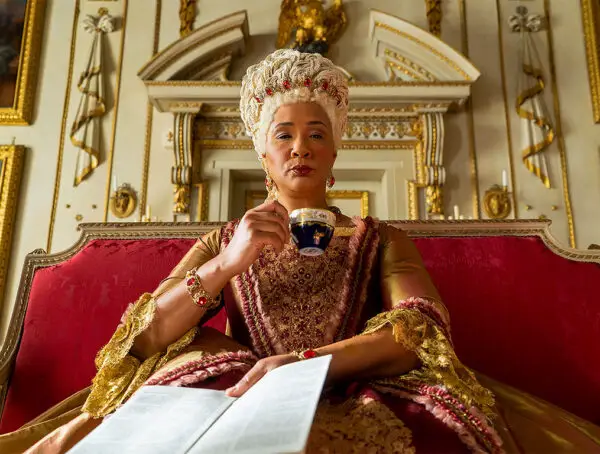 A new musical could soon come to life on TikTok, WhatsApp users are flocking to Signal and Fiverr will run …