Whether you're a keen note taker, moonlight as a copywriter, or only like neat and clean task lists, this post is for you. 
Every now and then I like to look for new apps, or review the ones I already have, in search for something more efficient. So, this month I have decided to focus on a subject I hold dear: Writing apps. Here are my favourites for this month.
Day One Journal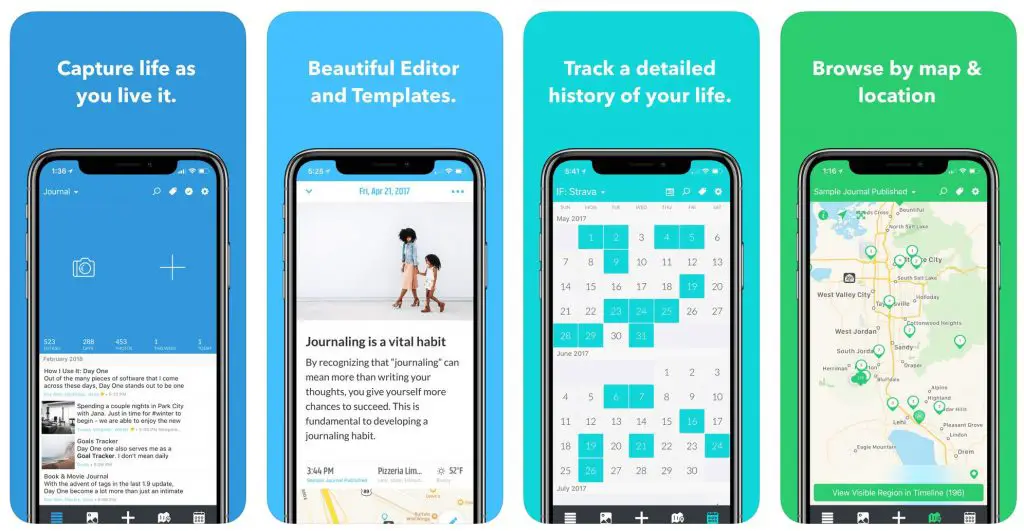 Journalling is possibly one of the simplest and most effective tools we have, to help with personal wellbeing. Documenting thoughts, impressions, and activities, can help us look back and see how far we've come, and how we've dealt with specific situations. Day One Journal promises to change the way you journal. It's not about writing (only), but it also allows you to create rich media memories of your everyday moments. It helps you remember every single part of your memories, by adding location details, photos and activities, and provide you with a focused writing experience. And you can rest assured that your memories will be yours only, with end-to-end encryption. Get it here.
Agenda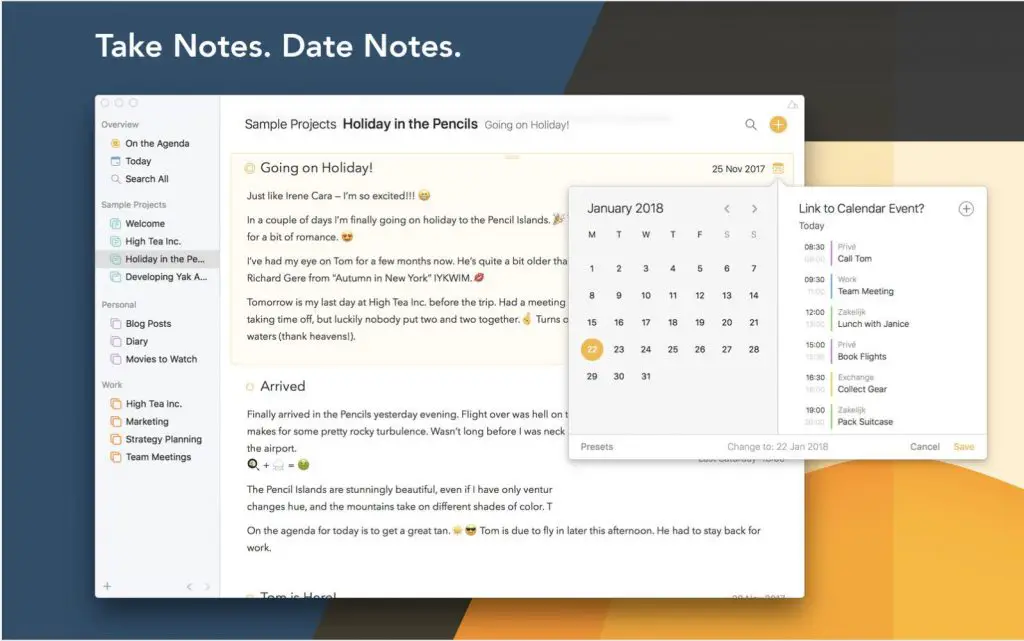 At some point during the past few years, I grew tired of Evernote, so I switched to Agenda. Agenda is a date-oriented note-taking app, which works perfectly for me – an aficionado of to-do lists and dead lines. It's ideal for project managers or freelancers who want to keep track of tasks and important dates. It also syncs over iCloud, thus making it easier to work on whichever device you fancy while on the move. Get it here.
Typely
I am sure that we have all experienced that embarrassing moment when we hit 'Send' on a poorly-written email filled with typos. Luckily for us, there's Typely, a free online proofreading tool, complete with its own environment. Typely focuses on redundancy, jargon, illogic, clichés, sexism, misspelling, inconsistency, misuse of symbols, malapropisms, oxymorons, security gaffes, hedging, apologizing, pretension, and more flags that will help you write better. And it's free!
Grammarly Keyboard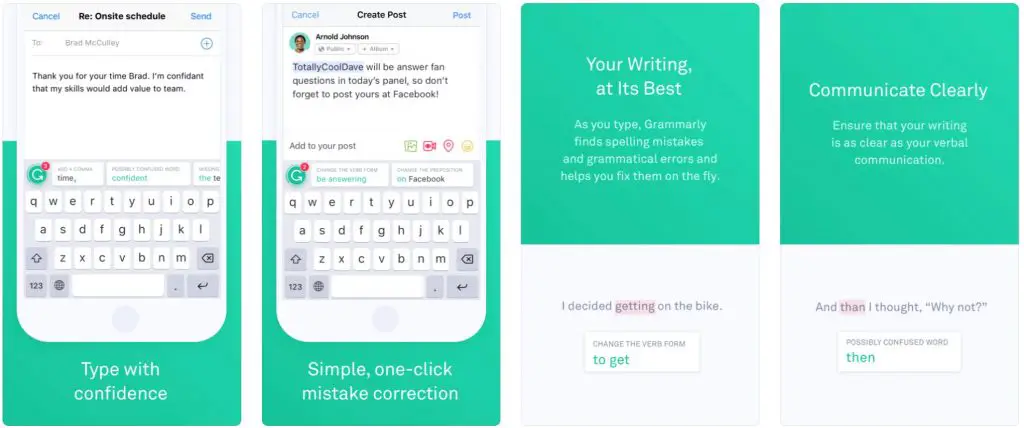 I am sure you are acquainted with the keyboard monkey situation, when you think you're typing something, but it's absolute gibberish. Grammarly is here to solve this problem; it's not only an enhanced and intelligent autocorrect, but it also offers grammatical corrections and vocabulary enhancements. It integrates seamlessly on your phone, so that you can make sure your texts are clean and clear, regardless of the app you might be using. Get it here.
---
You might also like
---
More from Reviews
---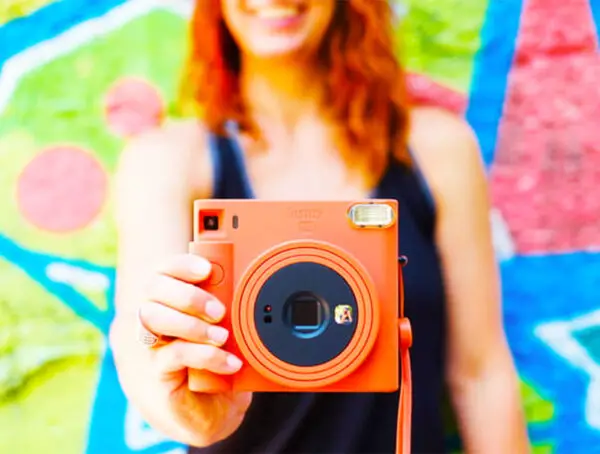 Fujifilm is making shooting analog instant-film easy and highly pleasurable with the new Instax Square SQ1.