Driving the evolution of the agency culture calls for much more than the agency itself. It calls for an evolution of the workplace as a whole driven by both agency and its employees. That said, the real issue remains the disconnect between culture, talent, and agency purpose.
Like many things, though, there are both internal and external factors we need to address when breaking down what does or doesn't cultivate a culture within the workplace.
So What's The BIG Picture?
We need to reduce employee turnover, boost employee satisfaction/engagement, improve workplace productivity, foster a fun, positive, healthy environment, and have a better grip on the type of people our environment is comprised of.
Sounds easy right? Wrong. And digital agencies in particular… have a lot working against them. Or as Deloitte put it:
So where do we go from there? Well, let's picture an agency. What does it look like? Who does it consist of? Chances are, we're all probably picturing different things and that's reflective of the above. But for me, Adweek's Markham Cronin paints the picture best:
"An agency is a symbiotic organism, where the sum of talented people rubbing up against each other is greater than the abilities of the individual parts.
It's a primordial soup of work, personalities, environment, the crummy or cool physical space, the remnants of history, the eclectic mix of clients, work, recognition, the paintings of the founders in the lobby, or the actual founder lounging in his office. Inside jokes. Lucky charms. Old shoot props. Meeting rituals. Culture. All of this has a direct effect on the output of the agency in ways as important as the impact of work they do, and as meaningful as how much people look forward to coming to work."
He's right! Workplace culture plays a huge impact on the work your employees produce and their mental health. Why? Because the end goal of a good agency is a culture that thrives on this year's big phrase: diversity and inclusion.
No one wants to think of their job as a 9-5, a here to work and go home kind of place. They want to do more than co-exist. They want to be part of a team open to the idea of working together and creating an environment that breeds creativity and community.
Eye-opening right?! Probably not, but still something to consider when looking at your own agency.
But the purpose of this article isn't to call out the good, the bad, or the ugly. It's about opening your eyes to the factors that regularly affect employee satisfaction and your agency's culture – all while giving you the information you need to form your own conclusion surrounding how you address them. So behold…
Top 4 Factors Agencies Need To Address To Kick-Start Their Cultural Revival
The Internet
Let's face it… gone are the days of Mad Men. Technology is here to stay; the beautiful thing that makes our lives both easier and harder all at the same time. And the very first thing up for discussion is the Internet's effect on "the agency."
It is the thing that makes all online communication possible and virtually anywhere in the world. But unfortunately, it is taking its toll on agency culture. Why? Because rather than congregating in an office throwing banter back and forth with colleagues, we are scattered across the city, country, and globe. The internet is quite literally pulling apart 'the team' to strategically place people or enable them to work at their convenience day or night wherever they please. Thus kicking a true 'team environment' out the window.
And it's not just the community aspect of agency life taking a hit. Our development is stunted as well because not being present or virtually afar, takes away from our ability to learn and grow together. Which brings up my personal favourite internet fallback… Google.
Knowledge has been lost to Google. Convenient, sure, but the fact that you don't have to know it all to succeed hinders an industry driven by experience, testing, and what's next. With the internet as our go-to, we're consumed by the opinions of others and regurgitating information rather than having practical hands-on knowledge; virtually taking the term 'expert' out of the equation in some cases.
Next up…
Scaling down paired with the magnitude of work.
Or as Markham Cronin sarcastically puts it, agencies are 'casually dating' their employees. Not in the literal sense of course, but often agencies hire people and let them go. Why? Because unfortunately… business is business and profit margins and value-adds come first – i.e. short-term thinking with long-term affects. Which explains the fluidity, growth, and agility of today's workforce, and the lack of stability in the agency world. Employees are quite literally agency-hopping to get ahead because they struggle to connect to something so lax.
And the workload doesn't help either. Because that short-term thinking brought up above begins to affect the type of hires coming in – freelancers. The valuable assets most agencies turn to, to fill an immediate gap in internal resource and heavy workloads. The issue? It certainly isn't with the freelancers. They are vats of knowledge and what get us through the tough times and long hours. But, that still doesn't mean they're always the answer. They are quite literally 'free' to roam and work when and as they are contracted which then affects long-term strategies, client relationships and the consistency of a 'team'. Which leads to the next point…
The Lack of True Purpose
The lack of purpose within an agency is a conglomerate of all of the above. The constant turnover of employees, distant connections, and substandard employee satisfaction, does not make for a cohesive value-driven environment and stunts the collective mission that every great agency thrives on.
So take a look at your agency's culture… are your teams truly connected? Or are they scattered all over causing the domino effect of the above constant change?
Because whether we like to admit it or not, this is JUST the beginning, and the 'social enterprise era' is here, placing importance on culture paired with a social purpose. How do you differentiate yourself in the ever-changing world of work? And how will you answer the call for cultural revival within your agency?
The demographic is shifting and like our industry, we will only continue to see more and more change. Just know though… prospective candidates and your employees aren't the ONLY ones watching. Your clients have their eye on you as well, because working with agencies that breed creativity and foster the development of 'experts' are more important than you know.
Just something to think about…
---
You might also like
---
More from Experts Talk
---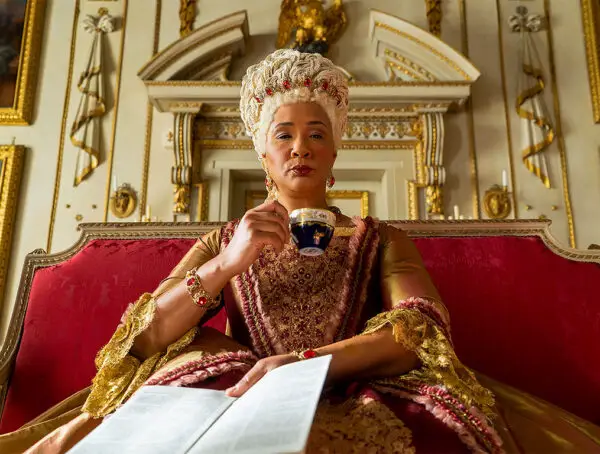 A new musical could soon come to life on TikTok, WhatsApp users are flocking to Signal and Fiverr will run …