Today is a special day for Tumblr... a sort of small revolution in fact; the kind that fits in just 3 letters but has the power to change everything: ADS.
Today, Tumblr is introducing ads on Tumblr blogs… your Tumblrs. But before you scream, hit delete, and leave the platform, read this: (later this year) you will be able to make money from those ads on your blogs!
If you like our stories, there is an easy way to stay updated:
Follow @wersm
It's not quite clear from Tumblr's announcement, what, when, or how, ads will allows users to monetise their content, nor what the ads will actually look like, to be honest. But coming from Tumblr, I doubt they would launch big display banner ads. My vote would rather go for native, in-feed ads that will appear between two Tumblrs. But, the truth is that even Tumblr hasn't got a real idea of it at the moment:
[quote]When? Who? How? How much? Also good questions! We're still working out the details of the partner program but as soon as we have details to share, we'll make announcements right here on trusty Staff. Just so you know: You won't be able to make money until you register for the program—which is coming soon.[/quote]
Now, do you have to have ads on your Tumblr? No, but you will need to opt out in your settings. Otherwise, you will be automatically opted-in like millions of other users.
If you like our stories, there is an easy way to stay updated:
Follow @wersm
Finally, I would say that ads were to be expected on Tumblr. After all, it is the most efficient monetisation strategy for social platforms. I would also add that they will not drive me off the platform, and that I am actually thankful that I have been informed and that I am also given a choice to opt out. Other platforms have not been so kind!
What do you have to say about ads on Tumblr?
---
You might also like
---
More from Tumblr
---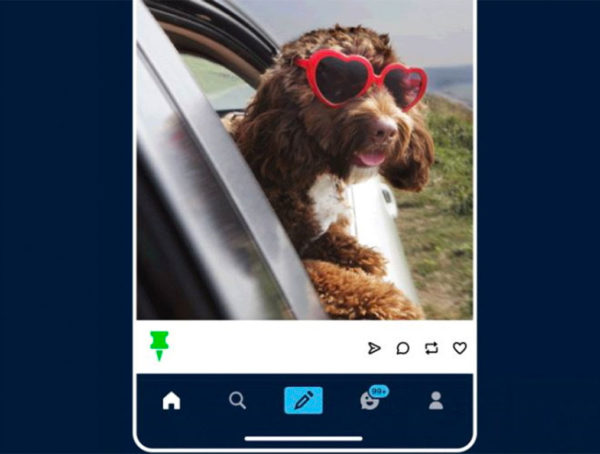 Tumblr has added a new feature that allows users to pin posts to the top of their pages.