This post was brought to you by

Social media profiles have become an important part of our everyday life. Whatever your platform of choice, you're likely to have a few different accounts online. These profiles make up your own personal online 'brand' – so especially when working in digital it's important to realise what you put online!
When the times come and you are looking for a new job, what you do online will count. Recruiters now openly use social media to identify and assess candidates. But don't worry, this does not mean you should not keep a real online presence, just be aware of what you share and follow our guide.
What You Should Do
Do Have social media profiles!
Depending on your job field this point is more or less important, but digital professionals in general can't go wrong with joining the key social networks! LinkedIn is a must, Facebook and Twitter are recommended [a must for some], and you might as well join Google+ for good measure! Social media professionals should also have a blog, and designers an online portfolio (whether this is on social or not)!
Include links to your social media accounts!
While not all recruiters look at them, more and more do! And those that look at social networks will look you up even if you didn't include your links.
Make sure your LinkedIn profile is up to scratch.
According to a survey by Jobvite, 94% of recruiters use social media during the recruitment process and 93% of the time they will look at LinkedIn! Treat it like an online version of your CV:
– Make sure your 'Headline' is enticing – it's one of the first things recruiters will see
– Customise your public LinkedIn profile URL – Find out how here
– Show off your overall experience and passion in the 'Summary' section
– Add your 'Experience' with details of your job responsibilities – be thorough but brief
– Where appropriate, add examples of your work to your experience – this lets you turn LinkedIn into a portfolio
– Add 'Skills & Expertise' so recruiters can spot your strengths more easily
– Ask past employers/colleagues for recommendations and endorsements
– Extra tip: Don't forget the fact that you can share updates on LinkedIn! If you're looking for a job, let your connections know! 
Be conscious about what you post, where you post it, and who can see it!
While privacy settings are important across social networks, you don't want to block everything from view but instead use it in your favour.
Post interesting, witty, and relevant content.
Share articles you read that you find thought-provoking, post funny images that are relevant to your field, and generally show yourself in the best light online.
Check out social media accounts of companies!
It's a great place to do extra research should you land a job interview! See what they've posted recently on Twitter, Facebook, and LinkedIn. It will give you a better idea about the company than just sticking to their official website.
What You Should Not Do
Don't post negative or obscene content on your social media!
It's worth checking your social media history to see if there's anything you're better off deleting. Here's some basic advice:
– LinkedIn – It's a social network with a professional focus so this is not the place to share funny cat gifs. Make sure your updates are informative and clever.
– Twitter – While you're entitled to express your views and opinions, obscene language or provocative statements on Twitter can have you walking a thin line between witty and offensive. Also, beware of typos!
– Facebook – Be careful what you're tagged in! While your friends might find it hilarious to tag you in pictures from a drunken night out, recruiters and employers won't be very impressed.
Don't identify yourself as 'unemployed' or 'jobseeker' on social media!
If you're in between jobs you're still a 'professional' of your respective field – and if you're a graduate, categories yourself as just that! For instance, 'Marketing Graduate with a passion for Social Media' is a perfectly acceptable title for LinkedIn!
Don't forget to be consistent!
As a recent advert showed , everyone has a digital self and they're not always identically to their 'offline' self. But make sure you are yourself both online and offline as much as possible!
Don't use an inappropriate photo as your profile picture.
Make sure 'Sex, Drugs, and Rock'n'Roll' are kept off your profile. Debate whether you would hire the person in your prospective profile pic before putting it up.
Don't forget to interact!
It's called 'social' media so make sure to engage with other users and/or brands – which is also another great way you can show where your passions and interests lie.
Related Stories:
Digital Gurus
, a London based recruiting agency, covers 
jobs
 within Creative & UX/IA, Tech, Project Management, Client Services, Information Technology, IT Security, Mobile, Media Planning/Buying, AdTech, Advertising Sales, Social Media, PR, Search, Marketing and more!
You might also like
---
More from Guest Bloggers
---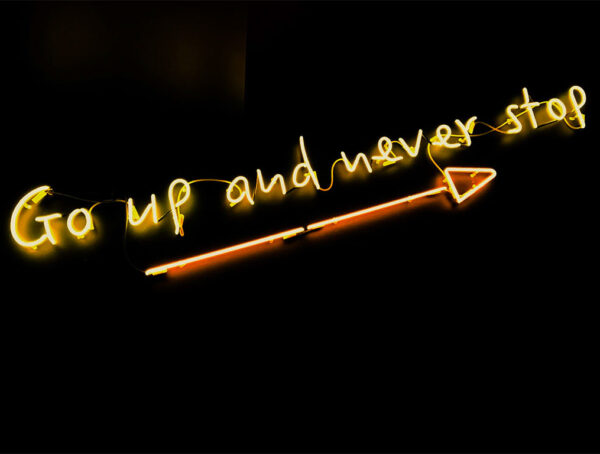 Henk Campher, VP of Corporate Marketing and Head of Social Impact at ‎Hootsuite, looks at five important social trends that …