Social Media marketing is a lot about self-promotion. In fact, individuals and brands put a lot of effort into building their image and promoting themselves online. And Social media platforms are not different, they need to promote themselves the same way than other businesses, always on the lookout for more users.
Hootsuite does so, and often with great manner.  They have just created this amazingly well produced promotional clip below, called "A Game of Social Thrones". The nerds and TV series fans will of course make the link with HBO's epic "Game of Thrones" Tv show.
Adweek described the HootSuite's version:
[quote](…)the Seven Kingdoms are reimagined as the major social networks, with Facebook's high walls and Twitter's tower encircled by chirping fauna. Digital wonks will especially enjoy how each company's related services (YouTube for Google, Instagram for Facebook, etc.) are arranged like nearby bannermen.[/quote]
VIDEO CREDITS
Producer/Director: Evan Aagaard, HootSuite
Lead Animator/Motion Designer: Clément Morin
Music Composer: Etienne Forget
Executive Producer: Cameron Uganec, HootSuite
Concept: Evan LePage, Hootsuite
Related Stories:
You might also like
---
More from Social Fun
---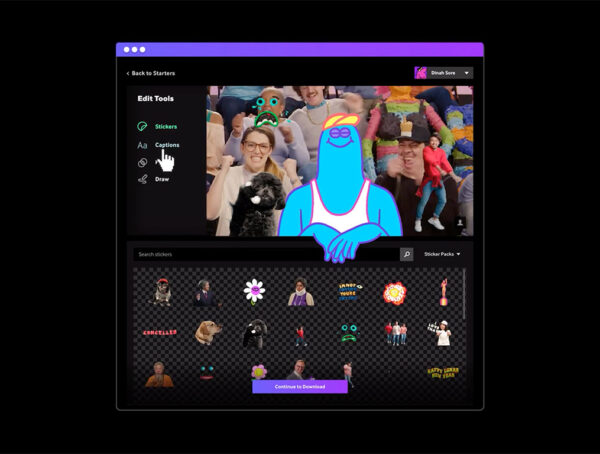 GIPHY has launched GIPHY Backdrop, a new tool that lets you create your own animated virtual backgrounds for video calls.