Facebook has been really keen on protecting its privacy status. With recurring personal messages, pop-ups, notifications and updates to the settings interface, the Facebook team has managed to make the process of changing your privacy settings a pretty much straightforward one.
But really, who has the time to experiment and decipher what setting is for what.
Instead of going through your privacy settings on Facebook like Columbus first set out to travel to India the wrong way, we have put together a nifty guide for you, which takes the pain right out of updating the delicate balance between private and public information on the world's most popular network.
Keeping your personal information safe on the internet should be your number one priority. You should know how to control everything, from your name's visibility to last night's drunk photos of you doing the Robot. Regularly updating your settings is a crucial point in keeping your identity organized, safe and under control on the internet.
With that mind, let's begin exploring Facebook's privacy settings, step-by-step:
How to Access your Settings
I will just skip that blatant part called "Privacy Shortcuts". We want full access to the Settings Panel.
Click on the Settings, and we're good to go.
1. General Account Settings
From this tab – which is selected by default once you access your settings panel – you can change your public name, the username on the link, add or remove e-mails (and change them), update your password, change language and of course download a copy of your Facebook data. Never share anything from this section (except the url) with anyone else.
Your navigational tab is on the left, as depicted below:
2. Security
Our general security tab controls our activity on browsers and third party apps.
2.1 Login Approvals & Browsers
First things first, you should check both "Email" and "Text Message" as methods of notification. This way, when your account is accessed through a computer or device you haven't used before, you will be notified immediately. Pretty handy, have to say myself.
To make things even harder for anyone, add a security code for unknown browsers:
Our next step is to review our trusted browsers, by removing browsers we are unfamiliar with. This way, we keep security spamming to a minimum and will not have to insert the security code every time we access our Facebook account with our trusted devices.
I recognize both. Remove anything you don't.
Finally, you can review your currently logged-in status with the last setting. This way, you can terminate your activity (aka session) on places and devices you don't recognize – so even if someone is changing your password, you'll halt their attempts instantly and hassle-free.
2.2 App Passwords
Every time we use a third party app or log in to, for example, Pinterest using our Facebook account, a set of rules and actions take place. With the App Passwords tab, we can control the kind of credentials that are used when accessing third part content that uses our Facebook identity.
So instead of using your account password, you can create separate app passwords.
3. Contact and Search
Another important part of online security is search. Control who finds you and who can see what. From our navigation tab "Privacy", we can control three sections of our account's security: 1) Content Privacy Settings, 2) Contact Privacy Settings and 3) Search Privacy Settings. In laments terms, who can see what, contact you and look you up.
3.1 Who Can See My Stuff?
From here we can control who sees our future posts and change the settings for all our past posts.
For better security, change the default selected setting to friends or just you – you can change this setting anytime, using the indicator displayed above. This is an excellent method to control the content you share on the popular social network or at least have the chance to review before making it "official".
3.2 Who Can Contact Me?
Decide who sends you Friend Requests and whose messages you want to see in your inbox.
3.3 Who Can Look me Up?
Choose who can look you up by your e-mail or phone on Facebook (by typing, for example on the graph search bar) – you can make this information 100% private by selecting the option "Only Me".
The last option is all about search engines. Facebook wants you to get indexed in search results, but that is entirely up to you. For me, the network is personal and the answer is no.
4. Timeline & Tagging
From this tab you can manage your profile's public settings, from the timeline and other folks tagging you on third party content to managing every little bit of information before it becomes public.
Note that this part concerns only your Facebook profile, not other places or pages.
4.1 Adding and Seeing Things on My Timeline
As an example, you can ban anyone from posting on your timeline. Or you can allow that, but combine this setting for adding content on your timeline with our previous set of privacy settings. You can also set the option ON for reviewing tags before they appear on your timeline – you can also control who sees those tags on your timeline and in general set your desired privacy settings for your profile's public visibility with a set of settings available on this tab, as depicted below:
For more control over tagging, let's take a peak.
4.2 Manage Settings for Tagging
You can play God and review all tags concerning you before they are made public.
You can also control the tag's audience, if they aren't already part of it (through a mutual friend):
The last option concerns tag suggestions and if you like your face to be auto-suggested on photos.
5. Timeline Sections
You can also control the privacy settings of sections, such as your Foursquare activity, as they are displayed on the left column on your profile page. These settings coexist with your general timeline settings. Edit your section's privacy as follows:
Last, but not least, it is always good to check your profile as someone else.
Would you like to add anything to this story? How often do you check your privacy settings on Facebook? Share your insight and tips with us on the comment section below.
Related Stories:
You might also like
---
More from Facebook
---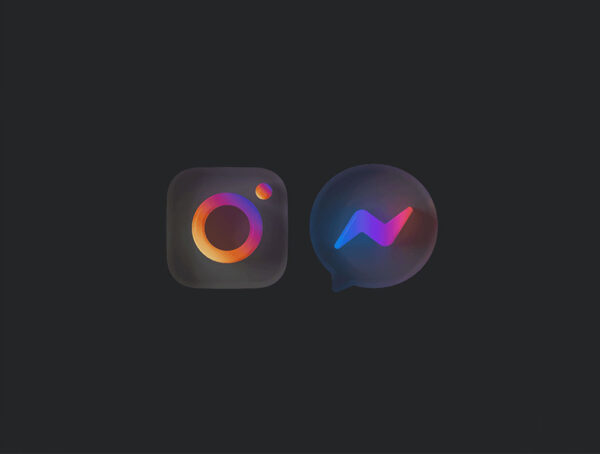 Facebook and Instagram have introduced cross-app messaging, letting users from one app find and message you on the other.