Today, I present to you an awesome digital marketing toolbox that will help you succeed in 2019.
The holidays are coming, and along with Christmas spirit and post-Black Friday blues, it is high time for us to prepare for the upcoming year!
Marketers face many challenges these days: AI is not a buzzword any longer, personalization matters more than before, and being up-to-date with the best and latest is quite a challenge. The same applies to the tools we use for our work.
Here are some that are in my 2019 toolkit!
Biteable – Get addicted to making videos.
Biteable helps with creating short videos for marketing purposes. This tool makes creating videos easier, better and quicker. You don't need superpowers to prepare your clips here: a drag & drop creator is intuitive even for those less computer-literate. You need to pay to remove watermarks, however, it is money well-spent. The tool can come in handy, not only for short sneak peeks but even simple explainer videos, or as a replacement of a Powerpoint presentation.
Crello – Canva with lots of caffeine.
Crello is an amazing tool for creating graphics for social media (and not only). One of its features can help you go places: animated posts and super-duper templates that will help you stand out of the crowd. Crello is free to use as long as you accept watermarks: it is totally worth buying premium features though. If you only want to give it a try, the free version can help you decide whether to pay or not.
This AI-enabled Chrome extension allows you to make videos based on existing content, in seconds. You can make a video clip of any piece of content, using the huge library of themes, photos, and music. Drag, drop and customize a selected template. You can repurpose your articles, or use the tool to present the work of others, and save time or money instead of creating a brand new thing.
Oh, and it's free to use.
Easil – What. A. Choice.
Easil may seem to be a younger sister of Canva, but it is the real deal. You can create graphics in no time, and make them look as professional as they were made in Photoshop. If you are looking to make top-notch GIFs, or outstanding Instagram Stories templates to use for your campaigns, look no further. What really differentiates it from other tools available online, is the variety of Stories features.
StoryArt – There's gotta be more than Unfold.
This tool allows you to design Stories. StoryArt offers a range of very ethereal templates for the Stories format. Although you have to pay for some of them, a free choice will be more than enough for a start. Oh, and you also can design your highlights' covers here!
Nozbe – Plan your day, work and life if you want.
Nozbe helps you plan your daily tasks and keeps track off you doing them. You can use it both for your personal purposes as a to-do list, or to manage your organisation or team – it can work wonders!
Hey.space – If Asana and Slack had a baby.
It blends features of Asana and Slack, so within one platform you can communicate with your team, discuss ideas and delegate tasks, as well as track progress and leave comments. A few people can be delegated for one task, and you can create spaces like channels on Slack. The only disadvantage is the lack of a mobile app, but I know they are working on it, and I can see huge potential here.
Kontentino – Simplifying Your Social Media Workflow.
Kontentino helps you schedule your social media posts, get approval both internally and from your clients, and collaborate in processes between your team and your clients. With an intuitive platform and mobile app, you can keep an eye on your clients' social media profiles, as well as manage your team and create checklists for posts publishing. Also, you still can make Carousels and link posts here (personalizing those formats is slowly pushed exclusively to Ad Manager)
PushPushGo – Web notifications =/= pop-ups!
PushPushGo sends automatic web push notifications and creates campaigns based on users behaviour or interests. This way, you can generate more traffic, build brand awareness, and customer loyalty, but also attract them to your content and offers. This is great for e-commerce stores interested in boosting sales.
Brand24 – Social media monitoring like a pro.
"The less you know, the better you sleep?" This saying doesn't apply to your online presence, and it's better to keep an eye on your reputation. With social media monitoring, it's easier than ever, as you can set up your projects and get alerts, and monitor results in real time. Thanks to social listening, you can both react to potential crisis situations and positive messages that are spread about your brand.
Grytics – Group your group activities.
With the increasing importance of Facebook Groups for brands, it is important to track your efforts and measure your performance to constantly grow your group. Grytics provides excellent data for analysing and optimising, you can as well use this tool to manage and moderate your groups in one place.
Likealyzer by Meltwater – Boost your social with AI.
Likealyzer is a free social media advisor, helping you out with social performance. By analyzing over 70 data points, Likealyzer provides statistics for improving your activities and measuring your efforts, as well as for comparing them with your competitors.
Kaboompics – Beautiful stock photos don't have to cost a fortune.
You won't find those funny, creepy, and a bit fake stock photos here. At Kaboompics, you can download artistic, ethereal photos in high quality, and the resources are updated on a regular basis. Anyone can tell that the person behind Kaboompics is truly passionate about their job.
Landingi – Landing pages at their finest.
"Do I even need a landing page?" some of you may ask. Well, it is good to create a few for your campaigns, special deals, offers, but also even as a replacement for a website you are currently working on. Landingi gives you an opportunity to sparkle, and optimize your performance
Supermonitoring helps with website monitoring and web application monitoring. Downtime and failures can cost you a lot: decrease of sales, clients who are put off, reputation. With this tool, you can track if your website is working correctly – and get notifications when it doesn't.
Oodls – Use photos from Instagram legally.
Does it sound like a dream? At Oodls, you can browse and purchase photos from Instagram users for commercial purposes. How does it work? Oodls gives some money to Instagram users who decide to share and monetize their content. If you are looking for original photos for your campaign, Oodls may be a good choice.
Snapr – Decentralized content creation for brands.
Snapr bridges the gap between brands and creators, by giving everyday users the opportunity to create content for the brands they love – without the need to have thousands of followers. Brands share their content briefs with Snapr and our team does all the work vetting and matching, ensuring that only the most relevant creators will get to create content for your brand. All assets generated are yours to use and share on your social media platforms. Localized, genuine, authentic, unique.
Primer – Short marketing lessons on your phone.
Primer is a nice app from Google, delivering you valuable content. You can choose one of a few hundred lessons that take no more than 5 minutes. Lessons are interactive and made my marketing pros, the app is light, user-friendly and FREE! What is there not to like?
Paste – Google Slides should get scared now.
Paste is a solution by the creators of WeTransfer, that allows you to make presentations, pitches, offers, or anything you simply want to call slides.
The desktop app and mobile app helps to turn anything into slides. If you are tired of Prezi or Google Slides templates, this tool is for you. You need to upgrade it to have access to all of the features, but with a free version, you still can make a lot.
Tap.bio – Make the most of your Insta bio.
Having just one link in a bio is a struggle for many brands. How to overcome it? With apps like tap.bio, you can paste more content into just one link.
---
You might also like
---
More from Experts Talk
---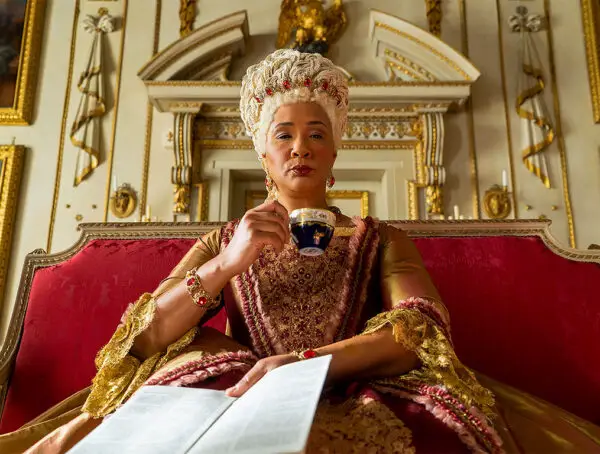 A new musical could soon come to life on TikTok, WhatsApp users are flocking to Signal and Fiverr will run …