By now, there is an awful lot of articles telling you how you should behave on social from a company standpoint. However, we still see companies abruptly tweeting out links to their shop without a proper selling strategy, adapted to social networks that are, by definition, people-driven.
Don't get me wrong, social selling is obviously a tricky job, for the simple fact that networks are not the ideal place to come up with a sales speech, right? To win the hearts, the best marketers have rules they follow. Let's review them together:
#1 Stop Broadcasting And Start Networking
Please, steer clear of selling the hard way in a "spray and pray" fashion – if you do, you will showcase that your company considers social networks as traditional media. Which they aren't.
Unlock the possibilities they give you by searching and connecting with people to build lifelong relationships. Take your time in doing so: as you would do in real-life, you don't get to know someone in 1 minute. That would be too easy…
Social media marketing is a marathon rather than a sprint so don't rush things otherwise you will sound like that sales person who wants to sell you something NOW. Show interest, comment, retweet, be genuine and engage – ROI comes at this price!
Twitter is the go-to platform for salespeople, a study by Forbes found.
 #2 Don't Lurk – Be Proactive!
Before going for anything, of course you should test the waters. But remember that you will gain mind (and market) share if you establish your company as a trustworthy, thought-leading business. Creating awesome content is a way to get there, so make sure your content strategy is on point: blogs, visuals etc: – you must have the whole package. Also, engage in meaningful and positive conversations with anyone reaching out – treat people like your heroes and they will show gratitude sooner or later.
#3 No One Cares About You
I'm sorry to say, but that's the truth. 'Me Marketing' is something still widely spread across social, but if you look at numbers, you will notice that personal updates tend to earn less engagement compared to people-oriented messages.
Your content must be geared towards nurturing your community: share inspirational stories, great ideas, how-tos. Be generous, foster conversation and networking. In other words, make yourself worth following!
#4 Go The Extra Mile
Social media is an open-field battle where your goal is to edge out your competitors. On top of the content you share and your conversational attitude, add up a few bits to make a real difference.
If your counterparts go for the pedestrian "thank you" tweet, on your side, add a bit of personal touch to it. Check out the users profile and ask a question to bounce back and forth. Don't miss out on any chance of connecting with your fans/followers.
If you like our stories, there is an easy way to stay updated:
Follow @wersm
#5 Don't Spam, Engage
Leads – everyone wants to generate them and this results in social networks being extremely busy and noisy. If you share updates without a tailored message to your audience, chances are you will alienate 99% of them.
A great example of a poor, impersonal message are automatic DMs. I'm sure you have received a Direct Message upon following somebody on Twitter, telling you to 'Like' them on Facebook or check out their products. Do these convert? No. Most of the time, they will be seen as spams and will only usher people to press the 'Unfollow' button.
#6 Be Genuine
From the sheer number of scandals that erupted on the internet, it's fair to say that nothing is really private on the Internet (ask Jennifer Lawrence or the NSA…). What you can learn from these incidents, is not to promise something you can't deliver. Everything on the internet is stored so if you don't live up to what you say or come up with false claims, be sure that the word will be spread and your business will suffer from it, badly.
If you made a mistake, don't be afraid of acknowledging it publicly rather than trying to hide it. Most of the times, admitting your own mistake will be well received. To err is human!
#7 Consistency Matters
There is no need to put a dozen tweets a day to maximise the time you spend on social media. The number of social networks you're on also depends on your industry: there is no need to be on Pinterest if there is no audience for you there. Let me add this: you're better off with no presence at all than a poor-looking account.
Choose how many updates you will send here and there, make adjustments if needed and stick to it. We all like consistency because we feel reassured which inherently builds trust.
#8 Build Your Community
Do not attach much importance to the size of your community: follower counts don't really matter, engagement, though, does. Ten very engaged folks could be more valuable than a community of 100 that barely knows who you are. Plus, these 10 people can become amplifiers, spread the word about your business and bonds can ripple and grow your community organically.
You should also invest time (and money?) to create bonds with your industry influencers: with branded messages no longer being trusted, these guys are the ones you want to have on your side rather than not.
#9 Go Offline
There's no denying it: social media is great, but it is still about people interacting behind computers. Nothing beats a good old face-to-face meeting and if you're looking to generate leads, going for a coffee (or beer, why not?!) with your prospects will certainly help to seal the deal. Once you have met someone "in real-life" they will be more enticed to pay a closer attention to your online activity as well. So really, you shouldn't be reluctant to take a bit of your time to make your business goal dreams happen. It's part of the job!
With these tips in the bag, you're geared for a tip-top social selling strategy. Do you see any point missing? We would love to hear your thoughts in the comments section!
Now check out the infograhic created by  social media influencer Shane Gibson:
---
You might also like
---
More from Experts Talk
---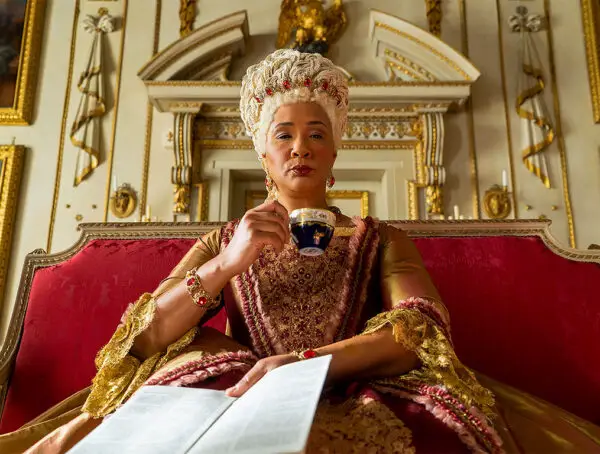 A new musical could soon come to life on TikTok, WhatsApp users are flocking to Signal and Fiverr will run …