Marketing your business on social media may seem like a cheap and easy way to promote your business and products. But this is exactly where the trap lies! Social media marketing may not require you to invest a large sum of money to promote your business, but it will necessarily require time and efforts.
Everyone wants to join the magic world of social media, especially business owners that feel that all their problems will be solved by promoting their product on social networks. However, success on social media does not arrive overnight and surely not without a proper plan in mind.
Here is a list of the 9 most common mistakes businesses make on social media, according to Jason Squires, social media expert, and what you can do to avoid them:
1. Focus on quality, rather than quantity
There's no need to post every 30 minutes. Frequent posting doesn't guarantee you success. Even once per day may be enough, providing that you really focus on the quality of each post.
Instead, focus on creating quality content, your followers will thank you for that. You will not only increase engagement but also gain new followers this way. And they will stay with you for longer!
2. Post engaging content
Think like your audience and try to find the content that sparks discussion. How can you turn your monologue into a dialogue?
Your updates should always bring value to your followers. Updates can be about you and your products, or it can be about them (your followers), as long as they are interesting! Posting regularly will also increase the chances of them seeing your updates in their newsfeed.
3. Convert followers into paid customers
It's great having an audience following you on your social networks, but it's even more important to convert them into customers. It might not always be easy and it takes time, but it cannot be overlooked.
4. Focus on what works
There's no reason to join every single social network that is trending from time to time. Measure the ones that are more successful for your brand and don't waste your time on the rest. Make sure your marketing strategy is well in place on one platform, then, and only then, move to open a new channel.
If the amount of time you can allocate to marketing your business on social media is limited, focus on Facebook: with 1.23 billion users worldwide, you should be able to find your customers there.
5. Find a brand personality
If people think your posts are too generic, they will also think they are boring.  Each update should show the personality of your business, in order to avoid being boring and make your posts stand out from the rest. Don't be afraid to be unique!
6. Don't turn into a spammer
Many users tend to ignore business posts, simply because they are usually too 'promotional'. Make sure you don't fall into this trap, by creating interesting posts that are useful for your audience.  Do not be spammy, before you post, think about what you would like to see if you were one of your own customers.
7. Don't ignore automation
Social media never sleep, but this doesn't mean that you should work 24/7. Grab the power of social media automation, using it for additional content and scheduling for the times that you're offline.
There are several very good platforms out there (buffer, hootsuite, …) which will help you post your updates across your different channels and scatter them over the course of the day to avoid spamming.
8. Follow the rules for each network
Each social platform has its own rules, which means you should not just post the exact same status on each one of them. Even if you want to spread a specific message, be creative and share it in different ways for each network.
Facebook updates should be visually engaging, while Twitter updates should catch a user's attention in a split-second, for example.
9. Create a strategy
Like you have a plan for your business, you also need one for your social media marketing. Can you really afford to just blindly try something and see what happens? Of course not!
It is imperative to craft your own social media strategy, even if you are just starting with social media. A proper plan allows you to stay organized, while it also serves as a reminder for your goals.
Now check the infographic by Jason Squires for the full picture on the 9 most common mistakes businesses make on social media: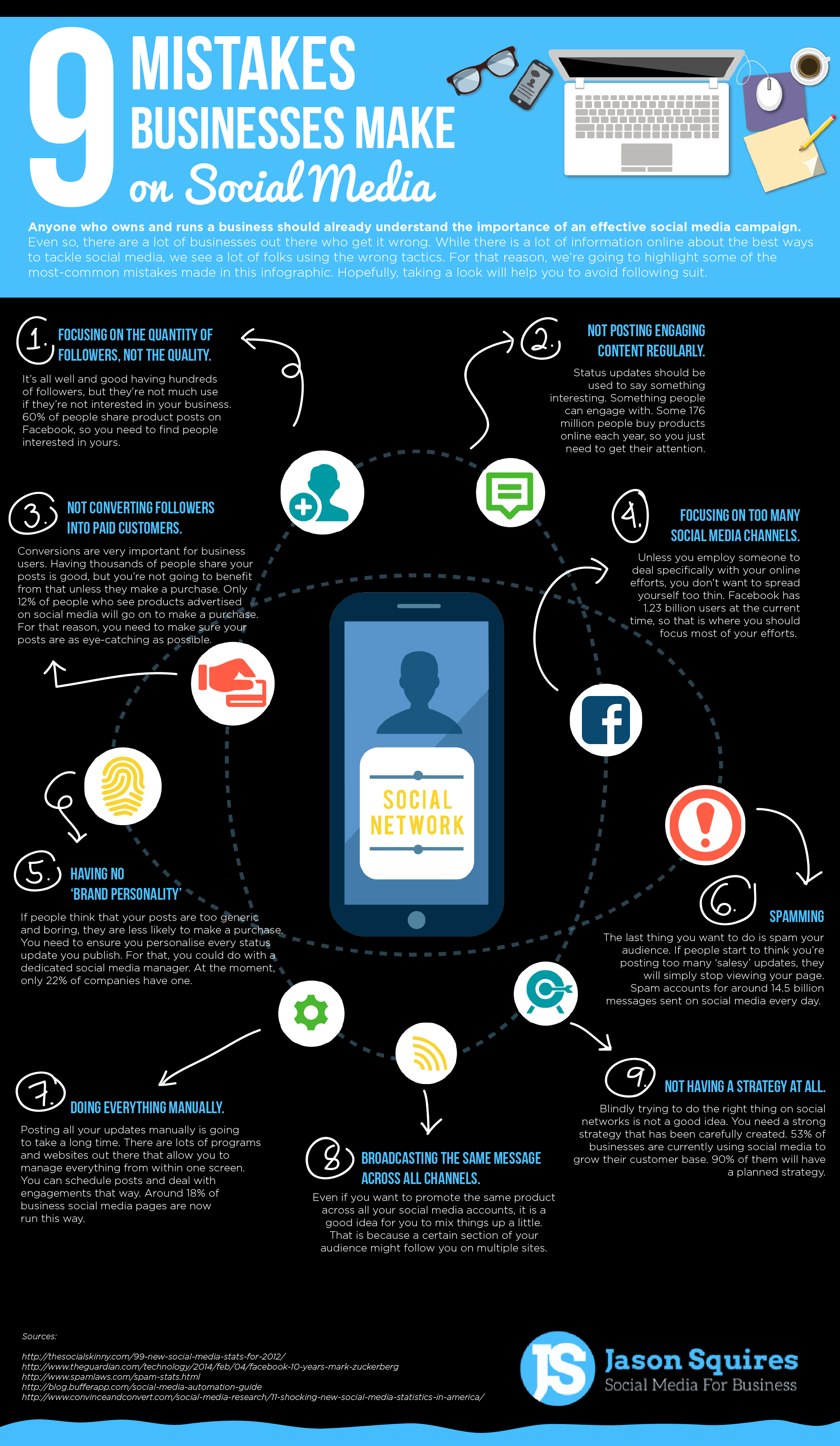 What else would you add to the list? Are you guilty for any of the mistakes below?
Related Stories:
You might also like
---
More from Experts Talk
---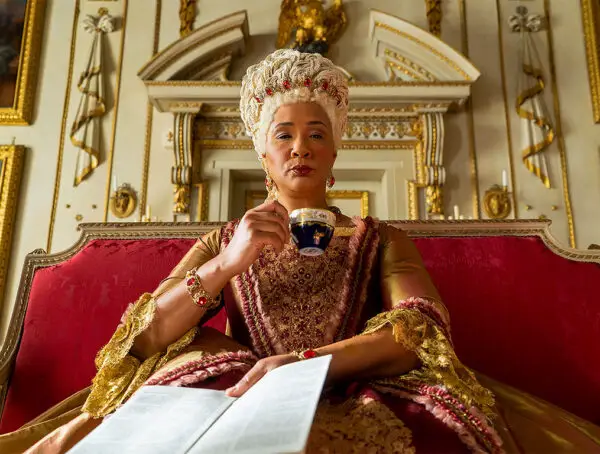 A new musical could soon come to life on TikTok, WhatsApp users are flocking to Signal and Fiverr will run …