Instagram saw a rapid growth in 2014 and already started 2015 with even bigger goals. Many brands try to take advantage of its power, signing up and wondering how to use it in order to enjoy its 'benefits'.
First of all, what you need to understand is that Instagram is not about promotion. Yes, you might occasionally refer to your products and your services, but you don't get a successful Instagram presence by simply over-promoting your product. What you need is a community; a group of people that seem to understand how your company works, turning into your ambassadors.
Instagram's account on its own won a bigger audience by relying on community, creating community posts, hashtags and projects that focus on their ever growing audience. This led to millions of fans that can't wait for the next Weekend Project Hashtag (WHP) and are way too eager to feel part of a community.
If we had to sum up what #CommunityFirst of Instagram taught us, we'd conclude in these 9 points:
1. First Engagement Then Leads
You cannot win leads without gaining engagement first. It's like looking for social ROI without having a social presence. One step at a time!
If you like our stories, there is an easy way to stay updated:
Follow @wersm
2. Feeling Part Of A Whole
Don't ignore your audience. Make sure you answer every question, starting discussions that address the whole community. Time for social bonding!
3. Community Leads To Loyalty
By the time you start creating your own community, and by having a constant plan on how to maintain the user as part of your community, you are starting to gain your first loyal fans. It's not easy to turn a follower into a loyal fan, but once you make it, you have to make sure you keep them satisfied. They now expect more from you!
4. User Generated Content Has Never Been Easier
Instagram is about community. Instagram is about visual content. Time to include your community in your content marketing plan and use the UGC (user-generated-content). It's a way to reward them, but also to find more content for your brand.
5. Gifts Are Always A Good Idea
How do you reward your fans for being loyal to you? What do you have to offer? Whether's it's a free trial, or an exclusive sneak peek, don't forget these rewards! No, we do not suggest you win followers only with gifts, but it's not a bad idea to occasionally reward them.
If you like our stories, there is an easy way to stay updated:
Follow @wersm
6. Do Not Underestimate Hashtags
A hashtag project may lead to more new followers, lots of content and increased engagement. If you manage to keep it simple, you'll be surprised with the participation!
7. Be Genuine
This is YOUR community. Make sure it's not an imitation of any other community out there. Stay original and show to your audience more about your beliefs, your culture, your creativity, etc.
8. Show Real Interest To Your Followers
What do you know about your followers? No, you don't have to learn their personal details, but don't treat them as prospective clients, but rather as human beings.
This is very important, since modern users can tell when a brand is only trying to be promotional, even when hiding it. Don't fall into the trap, you'll be surprised how fast they'll leave your community.
If you like our stories, there is an easy way to stay updated:
Follow @wersm
9. The Art Of Storytelling Works
Communities, especially on Instagram, love the narration of real and powerful stories, provided that you know how to use them. It doesn't matter whether a story is short or long, it's the relativity and the emotional appeal that matters. Actually, longer stories seem to work very well on Instagram, with users being willing to read them, seeking for the emotional appeal that the combination of a captivating image with powerful words may offer.
Social media is all about being social. Remember, users want to feel part of a community that trusts them and appreciates them. This way, they'll reward you later on their own!
This post was brought to you by :PRINTL, an 
Instagram
 printing service that offers monthly printing of your 
10 most popular Instagram photos
. Learn more by visiting their site and find their community on 
Instagram
 by using #printl. 
www.printl.net
Related Stories:
You might also like
---
More from Instagram
---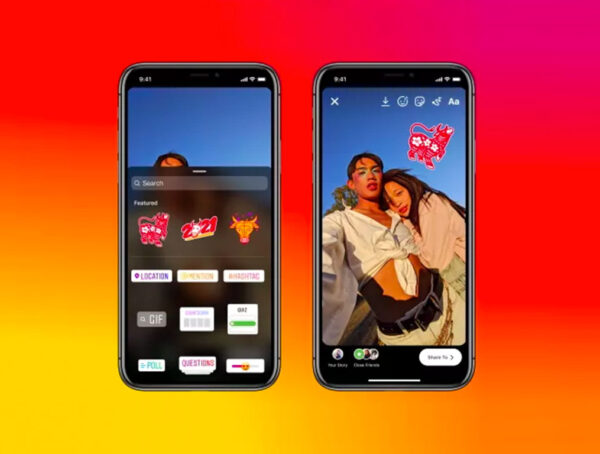 Instagram is celebrating the Lunar New Year with special stickers, an AR filter, and special appearances by Creators.