To all the guys of the digi-gang: your ultimate springtime sartorial revamp is here. We repeat: it's here!
We know, the struggle is real. Whether you're in a spending mood or not, self-presentation is heavily dependant on seasonal changes. Of course, fashion leverages that to a bleeding point and we can't help but get carried away. With the little free time we got on our hands, we re-imagined how cool you'll look walking into the office, dressed in 8 key new buys.
Criminal Damage Hoodie
It's an unwritten law that a hoodie is a prerequisite for an effective brainstorming. Indulge in one with a killer print, aka eagle print.
Topman Design Tailored Trousers
For these -ahem- special days filled with client meetings, a versatile pair of tailored trousers is a day-saver.
Faux Leather Bomber Jacket
We can totally see you hitting all the targets in this badass faux leather bomber. After all, visualisation is key, right?
Komono Hollis Sunglasses

A look is not complete without the right accessories and we certainly don't want you to feel insecure about your outfit completion. Here's a cool pair of sunnies.

Mid Top Trainers

Shoes make or break our ensemble, and whether you care deeply about it or not, just keep one piece of advice: leave your white trainers behind as a distant memory and inaugurate a new era in the shades of nude.

Hooded Longline Casual Shirt

Is it a shirt? Is it a cardigan? It's the super hybrid piece of your wardrobe for the not too hot-not too cold days ahead.

Guitar Foil Print Shirt

For all our fancy readers, for all the smooth operators of the digital world who can't wait for a summery escapade: this one's for you!

Art Disco Infinite Lives Backpack

This backpack is a materialised mantra of its own, perfect for professional (and personal) motivation.
---
---
You might also like
---
More from Lifestyle
---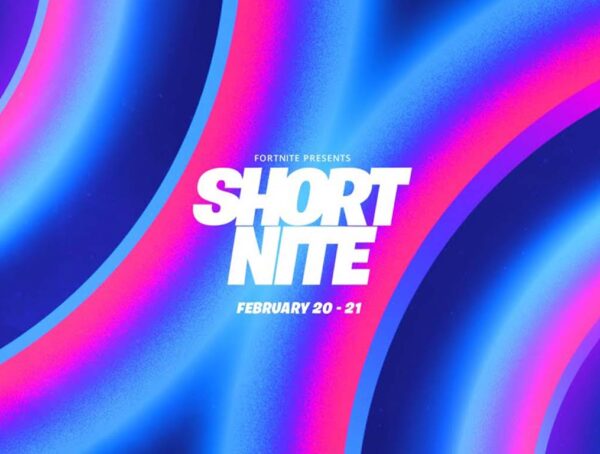 Fortnite has announced the Short Nite Film Festival with screenings for 24 hours on Party Royale's Big Screen.