When *certain* people say "dress like a woman", we say "dress like a creative… dress like you." However, since spring is just around the corner (I hope) we have to dress "transitionally." 
Even though the words "heat" and "spring" seem like a faraway concept in the northern hemisphere, online retailers are here to remind us that we need to make room in our wardrobes again –  the triptych of March-April-May is closer than we think. So, for all the lady-creatives out there, here is a humble piece of sartorial inspo for agency life, and beyond!
Super Speed Printed T-Shirt

Dress like the superhero that you are, but in badass peach pastels. You feel the creative juices flowing, right?

Jury Mid-Heel Shoes

You know the old adage:"Give a woman the trendiest shoes and she can conquer clients." When the solution is so simple, who's afraid of the pitching process anymore?

Asymmetric Godet Shirt

Yes, yes… Sleeves and intricate forms are all the rage these days. But make it count, with a classic piece with a twist.

Softy Grab Bag

The best invention in recent years – the grab bag that carries us seamlessly through our day-to-day unbearable (pun intended) tasks.

Eternal Long-Sleeve Ruffle Top

Romantic rationalists of the world unite (and get dressed in comfy, casual ruffles).

Karpenter Loafers

Nothing screams "spring" at the top of its lungs like a pair of lavender suede loafers. Nothing!

Indigo Ring Jeans

Give non-adolescent streetwear a run for its money, with an uber-modern cropped pair of cool jeans.

Striped Dress by Adidas Originals

And now, give post-adolescent streetwear a run for its money with a revisited maxi dress bearing the iconic Adidas logo. Feels like 2000 again, no?
That's all for this week. Next, week we'll return with sartorial advice for our male counterparts. Ahoy!
---
You might also like
---
More from Lifestyle
---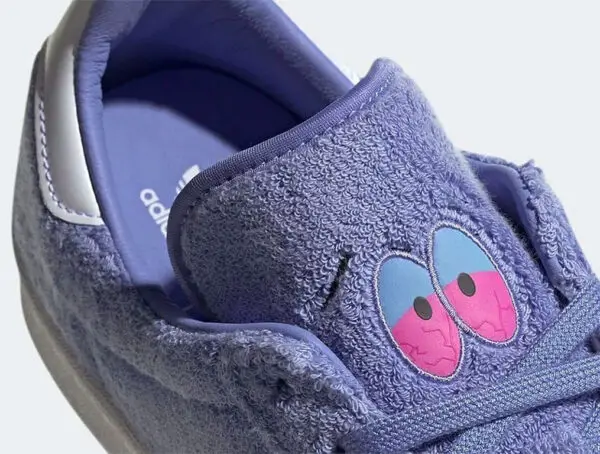 adidas Originals and South Park are teaming up for the release of the Three Stripes' 4/20-themed sneaker this year.