We all know LinkedIn. After all, it's the most well-known social platform for business interactions. It is the place where people from all industries, build relationships with their colleagues, and demonstrate their professional experience and expertise.
But, what are the key points you have to always keep in mind if you don't want to look dumb on LinkedIn? Well, here they are…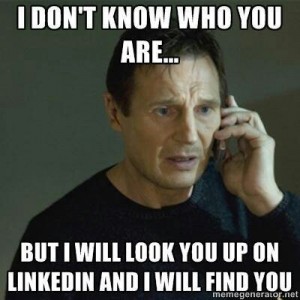 Choose a professional Profile photo. First of all, Social "evolution" dictates that you are supposed to upload a photo of yourself. However, it needs to be one of you looking professional. That means, you shouldn't use a photo from your summer vacations or a party photo. Finally, always check what the thumbnail version looks like. Nobody wants to see a badly cropped or mostly "headless" photo.
Complete your Profile. LinkedIn even asks you to! Please, do not be lazy. Do it. There is a good reason behind this, as the information requested by LinkedIn is tested and qualified. It demonstrates how professional you are.
Update your content. You need to show how the your professional life is evolving. If you it's at a standstill, nobody will be viewing your profile. Have you recently taken a seminar recently? Add it to your Profile. Thus, use LinkedIn as a diary of your professional life.
Be selective with requests. Having 3,000 friends on Facebook does not apply to your "professional" world. Try to be selective in whom you accept as a connection. Your "circles" sometimes speak louder than your Profile. The same applies for the Groups you are a member of.
Share appropriate content. Appropriate means: Do not post things that you wouldn't share with your boss. Share content that is relevant to your job description. Needless to say, you always need to use good spelling and grammar.
Endorse back. Do not expect to receive endorsements if you are not willing to do the same.
Answer messages from people. It's polite to respect the person who is willing to talk to you, no matter if you are interesting in what they have to say or not.This is "showing professionalism".
Add your Blog. It is very crucial and essential to promote yourself to those who don't know you. A Blog and its content shows valuable things about your professionalism and your professional character. For one thing, it shows you try.
Also, try to take part in discussions that are related to your line of business and interests. This is a brilliant way to broaden your connections. But remember not to overdo it with self-promotion.
Apply those rules…today.
Related Stories:
You might also like
---
More from LinkedIn
---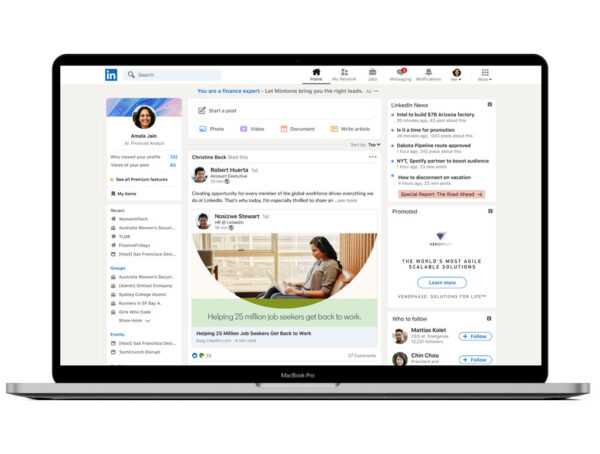 LinkedIn is rolling out its first major redesign in the last five years and giving all members access to LinkedIn …