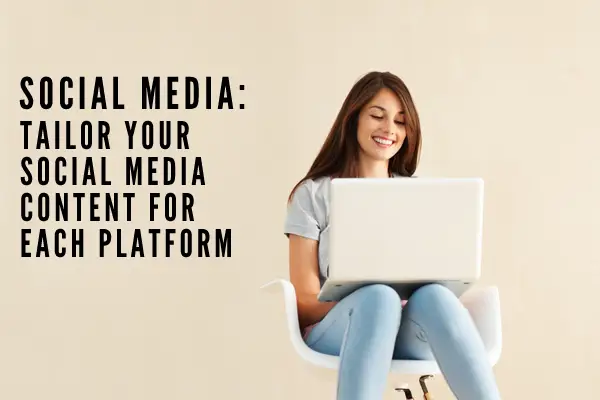 Design, Creation, consumption and access to content and information has changed so much in the last decade that the landscape is not able to be recognised.
Paper has been replaced by software and media is now residing on computers disguised as phones.
Books are now ebooks, newspapers are websites and Twitter feeds and content are created by writers disguised as bloggers who publish without an editor to be seen.
We read and view on smart phones and tablets. These did not exist a few years ago.
Seldom do we deep dive and spend hours in a book but read a blog post and consume in bite size chunks. Our knowledge consumption is dominated by snack packaged content that we skim and scan.
Vast libraries of books that weighed tonnes are now loaded on our Kindles, Nooks and iPads that we carry in our hand and access anytime, anywhere.
Content creation needs to adapt
Our changing habits, new media preference and content consumption platforms demand a different way of thinking and practice if we want to maintain relevance in a digital world.
How you create content has to adapt to this new environment.
Long form needs to be made into short formats. Big blocks of text need to be broken up. Don't like reading?…. well now you can watch a YouTube video.
More choices, more information that is fun to read and view.
7 tips for creating engaging content
So what are some tips and tactics to keep in mind when writing a blog post, creating a website or designing a video or other multimedia to achieve attention and engagement.
1. Simple
My cousin used to accuse me of using big words. He was right. It only confuses people. The curse of knowledge means that a subject we know can include acronyms and unintelligible words for the beginner. You need to be reminding yourself and on the lookout for not trying to be too clever or smart and hence leave our audience behind. One syllable words can be much more effective than three or four.
2. Headlines
You only have seconds on the web before people click away. Learn the art of attention seeking first to ensure the reader and viewer will want to read the rest. This also applies to the introductions to the article. When you do a Google search you see the headline and a description. Both of these are important in that order. Titles to videos, Slideshare content, images and tweets are also in this mix.
3. Structure
The title has made your reader turn up…. now the challenge is keeping them engaged. No walls of text please. Short paragraphs of 2-3 sentences and subtitles that draw them in like a magnet are vital. The other content tactics include keeping it snack size and use bullet points and lists. By lists, I mean doing what is in this post "7 Tips"
4. Conversational
Society is moving from formal to informal. We still wear suits but only for special occasions (unless you're a banker or a lawyer). Writing is also part of this culture trend. Write how you speak and you will have a better chance of getting readers to come back. Conversational writing is seen as authentic and real.
Forget stuffy.
5. Stories
Want to make a point?… use a story. Your reader will remember the story as it will touch and stir their emotions. Using it in the introduction can be very effective.
6. Multi-media
Create content and make it into a variety of media. Nothing stopping you taking a written article and repurposing it into a video, slideshare presentation, podcast, a transcript or even an infographic. We all have different preferences for media consumption.
Be inclusive and you will reach a larger and wider audience.
7. Responsive
Our web viewing was dominated in the past by computer screens. Some were 13 inches and others were 15.  With reading often being spent with a mobile in your hand or even a 32 inch high definition widescreen at your desk, making websites and blogs that "respond" to different screen sizes so it is easy to read and view no matter what device you are using is becoming essential.
This is called "Responsive" design and templates for WordPress blogs and websites should be considered and are now readily available.
Time to update your website or blog?
This article was originally published on JeffBullas.com 
You might also like
---
More from Experts Talk
---
A new musical could soon come to life on TikTok, WhatsApp users are flocking to Signal and Fiverr will run …