Messenger has grown and matured a lot in 2017. New user and advertising features, stellar user growth, an incredibly engaged user base… what should we be expecting from the platform in 2018? Head of Messenger, David Marcus gives us six trends. 
In 2017,  Messenger grew into a 1.3 billion-strong community of people using the platform every month. Sensing the opportunities that this offers, businesses have become a lot more active on the platform – driving conversations, providing customer service, and communicating with their audiences in general. 2018 will offer a lot more new opportunities to connect, and to use the platform effectively. Whether its via text, photo, video, or live audio or video… Facebook wants Messenger to become the platform that will help you socialise, organise, and communicate.
Here are six things we can look forward to in 2018, according to David Marcus, Head of Messenger:
Realtime Will Rock
Realtime communication will continue to be big and to develop in 2018. Voice and video chat took off in 2017, but Messenger will bring more features in 2018, that will make it as easy to connect with the world, as with our loved ones – in times of happiness, but also in times of crisis. Businesses can take this opportunity to further connect with their customers.
Being More Social
It's not all about one-on-one communication though. 2018 will also be about groups. While Facebook is making the group experience better, Messenger is doing the same for group chats. As Marcus says, "group chats make it easier for us to spend time together both on and offline. That's where our everyday human interactions happen." Identity is not about phone numbers anymore. It's built into Messenger.
Back To Simplicity
Over the years, Messenger has become quite cluttered, with all its new features, sub-features, and the things that are tested all the time. Some of these features have "found their product market fit; some haven't." Some, never make it to all users. In 2018, Messenger will concentrate on becoming simpler and more streamlined. It makes sense. No point having hundreds of features that people don't need. Communication should be simple, right?
Becoming More Visual
Visual messaging has been around for years, but 2017 was really the year that saw it become so much more important. 2018 will be the year that visual messaging "will fully explode." As Marcus predicts "people will expect a super fast and intuitive camera, video, images, GIFs, and stickers with almost every conversation." Yes, all conversations will become more visual; this also applies to the workplace as well.
Customer Service = Customer Care
People avoid calling businesses. They'd rather send a message, right? I know I do. Messaging has become a very important channel for customer service; so much so, that it's also becoming "a true Customer Care channel." In fact, it is fast becoming the preferred way for people to communicate with businesses "to get things done." In 2018, expect to see more creative ways in which Messenger will be evolved as a true Customer Care channel.
Messaging As A Marketing Channel
Marketers know that messaging is the "next great channel." It's true. People expect messaging experiences from businesses. Anything from a simple chat functionality, to complete Messenger platform experiences with chatbots. When bigger brands invest in Messenger experiences, this gives a signal "that it's time to create a unique and effective experience that can reach more people at scale." In 2018, Messenger will provide "rich messaging experiences not only from global brands, but small businesses who need to be creative and nimble to stay competitive."
---
You might also like
---
More from Facebook
---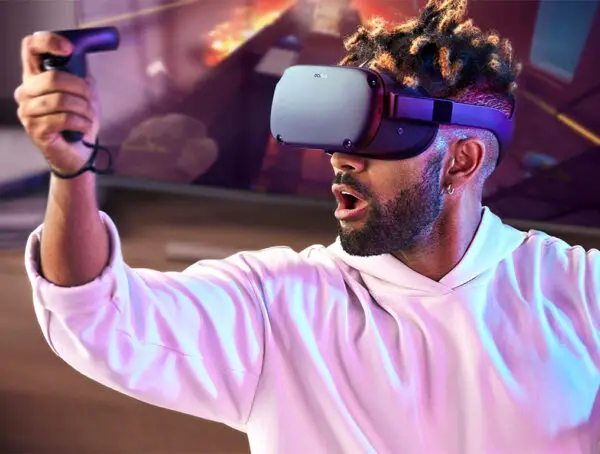 As VR content expands beyond gaming, Facebook is bringing support for subscriptions on the Oculus Quest platform.