The numbers of emails we receive on a daily basis is only increasing, and despite the clutter there are still some messages that we really don't want to miss. Here are six suggested iOS apps to make your life easier!
Each has its own useful features, so feel free to download the ones you find more relevant to your needs.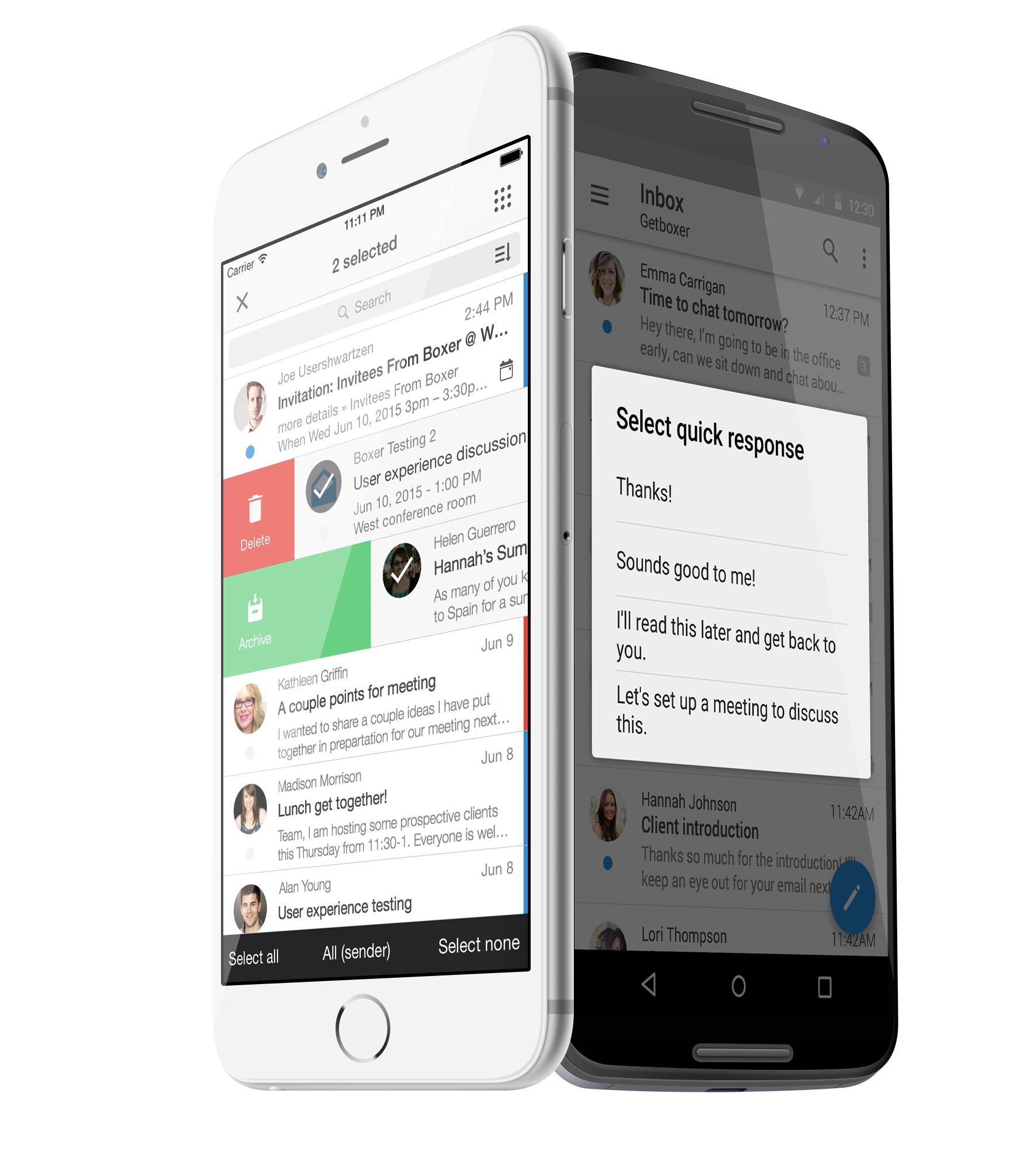 Boxer is simple, fast, and efficient. Its customisations include several interesting features:
– Customised swipe: use swipe to perform a custom action (delete, archive, spam, etc)
– Quick response: send quick automated responses when you're on the go
– Email likes: like the emails you've read to indicate that you received them
– Calendar and contacts integration: access all your meeting invites and your contacts through the app
It's a useful way to blend emails, contacts, and to-do lists, all in one app.
Price: It comes in two versions, Lite (free) and Pro (£3.99)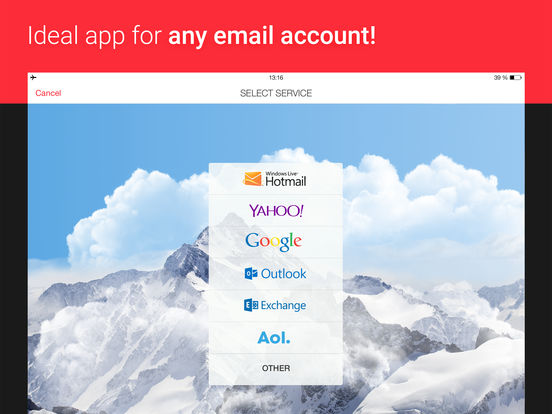 myMail stands out with its simple and appealing interface. It's popular for its smart push notifications that can be customised according to specific actions or contacts, while you can even make them private.
Moreover, its traffic compression makes the mailbox more functional, allowing you to appreciate high performance and quick emails even when your phone becomes less responsive from the increasing number of messages and contacts.
If you're interested in visual appeal, then you might appreciate how myMail allows you to create avatars for your contacts, and icons for all the popular online services.
Price: FREE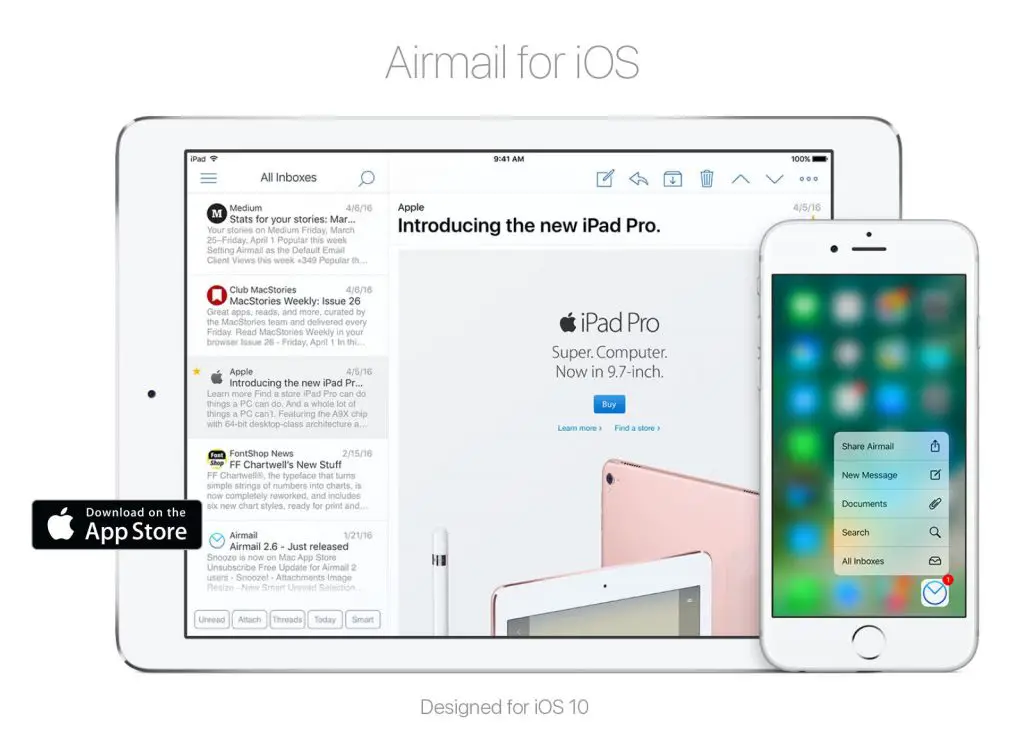 Airmail arrived on iOS, and it aims to expand its popularity to a growing audience. It supports all the popular accounts, and it features:
– Unified inbox

– Customised push notifications

– Snooze

– Bulk editing

– Powerful search

– Auto CC/BCC

– Full customizable actions
It also supports 3D Touch, while Apple Watch users can enjoy its simplicity on their smart watches.
Price: £3.99
Spark is a smart email app that promises to create an effective and unified inbox on your phone – collecting all your emails, and categorising them automatically.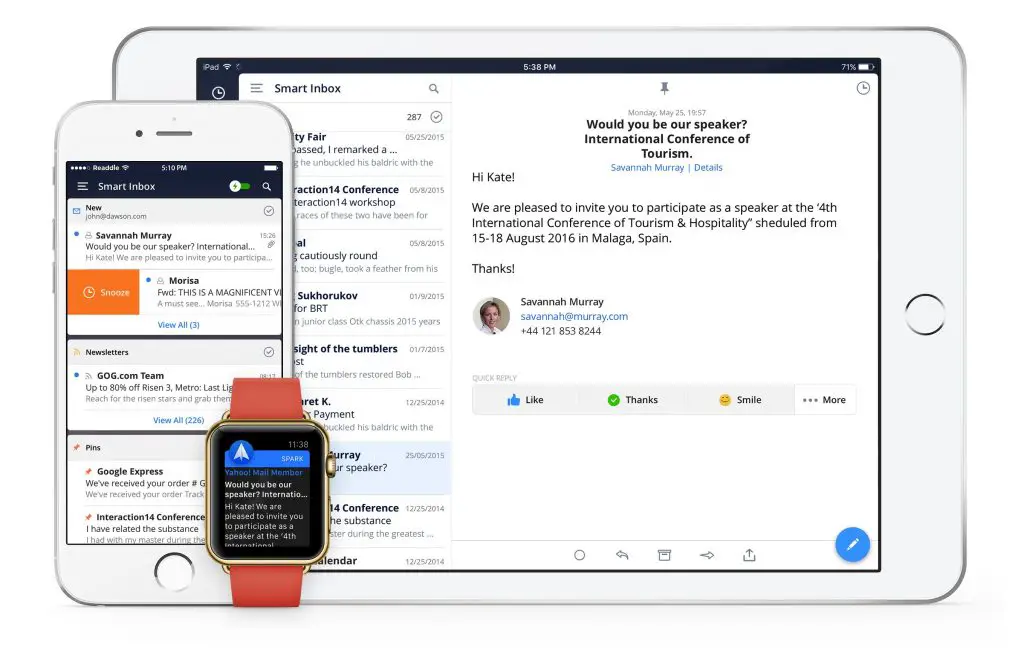 Its customisable snooze, can help you keep up with the pending tasks, moving them tomorrow, next month, or to any other time you prefer. Smart notifications can help you keep track of the most important emails in your inbox, while you can also save files to the cloud, or attach them from all the popular online services (Dropbox, iCloud, Google Drive, etc).
Price: FREE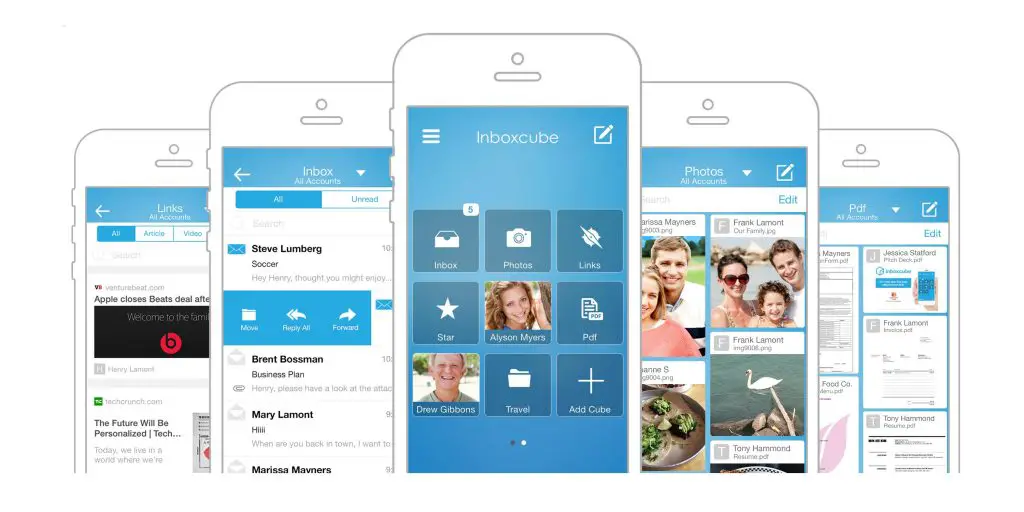 Inboxcube is an ideal app if you're looking for a visually-enhanced inbox. Photos, attachments, PDF documents, links turn into cubes, creating a visual stream that makes everything easy to find. Moreover, it features quick replies, real time push notifications and the ability to work offline and access your emails and their attachments.
Bonus: Facebook integration that lets you post a new picture directly, through the app.
Price: FREE

Newton is CloudMagic in a brand new and rebranded interface, maintaining its efficiency at a premium service. A simple but very functional app, it offers the following features, among others:
– Read receipts: see when people read your emails

– Email scheduling: create an email now, send it later

– Email snoozing: we all need some time off, but we can still be notified about new emails later

– Connect with apps: link it with Evernote, Zendesk, Trello and other apps
Price: it starts with a free 14-day trial, but it costs $49.99/year to enjoy its full services.
The choice is yours!
---
You might also like
---
More from Lifestyle
---
You probably never thought about it, but Pornhub spray paint is a thing, thanks to a new collaboration with Art …