Facebook's F8 developer conference took place earlier this month, during which the social network announced some transformative plans to connect the world.
Facebook shared many new tools and features that give us a prediction of where the company and its future developments are going. As a marketer myself, I have tried to capture the major announcements that – when implemented – can completely enhance and shape the way we conduct social media marketing in the near future.
1. Augmented Reality
First things first, Facebook is going to extensively use AR to make its vision of "connecting the world" a reality. In his opening keynote, Mark Zuckerberg announced the closed beta of a new camera-first AR platform – similar to PokemonGo. The company has been working on technologies like this for some time, and is now ready to add 3D objects, or turn 2D pictures into 3D objects within your camera view.
Therefore, it's becoming essential for future-proof marketers to proactively start exploring this new channel, to reach out to their audiences. AR using camera phones has the potential to shift the paradigm of social media marketing.
2. Camera Effects
Right after announcing AR using Facebook Camera, Mark Zuckerberg announced the launch of the Camera Effects Platform – a platform to create and share virtual reality masks, frames and special effects for Facebook Camera.
There will be two main products on this platform.
Frame Studio: An online creative editor which will allow you to create frames for the pictures taken with the new Facebook Camera.
AR Studio: An application that will allow you to create animated masks and interactive effects for the new Facebook Camera and Facebook Live.
This will definitely motivate the ever-declining number of users sharing original personal content. Frames, masks, and effects, will add the fun element in personal social sharing.  This will help Facebook revive its engagement numbers on user-generated content.
Marketers must pay attention to this update because it can provide a great marketing opportunity for brands to create custom filters and frame to engage their audiences. And the best part? It is free to create these creatives on Facebook. It is also expected that Facebook might push its Camera Effects platform as much as it did with Live Videos. So, get yourself ready to create frames and masks soon!
3. Facebook Spaces
The next big announcement is Facebook Spaces – "a new VR app where you can hang out with your friends in a fun, interactive virtual environment as if you were in the same room." It will be available in Oculus Store. Get ready to plunge into a new era of experience, as Spaces may mark a new beginning in visual and experiential communication.
Marketers can tap into this opportunity, adding more weapons to their arsenal by acquiring expertise on Facebook Spaces, and taking 360 Camera utilities to the next level. Spaces may be really useful for "experiential" industries like tourism for example.
4. Messenger Business Bots
After Facebook Live, the company is betting highly on Messenger bots. There are more than 100,000 chatbots on Messenger right now, and Facebook is trying to cover its unpredictable News Feed algorithm, which is distressing brands and social media managers. Facebook is helping brands and consumers connect better through chatbots, by introducing series of updates.
One of the updates, is Chat Extension, which will allow multiple users to chat with chatbots. This means that groups of users will be able to chat with a bot, taking the brand-consumer relationship to the next level. Facebook is also going to allow you to explore bots in a separate "Explore" section in the Messenger app. This move could completely change the way brands engage with their audiences. It will lead to a race to create more engaging bots, to get people's attention.
Marketers should make the most out of this update, and start creating chatbots that can provide better consumer experiences. The goal should be to create chatbots that type like a human, act like one, and solves queries like one.
5. Smart Replies For Pages
It's no secret that it's imperative to reply to all the messages you receive online. However, it is quite tiring for smaller businesses, with large and varied customer bases, to reply to all of them. Facebook is helping small businesses automate a few tasks, to help them with customer support activities.
Smart Replies will use AI to choose answers to the most frequently-asked questions, like business hours, contact details, directions, etc. They will do so, by fetching the information from the Page itself. This will help business owners save their time and hopefully become a bit more proactive in customer support.
Marketers will have to make sure the information on their Pages is updated, and it should reflect the product, service, or industry they are in.
6. Facebook Analytics
Perhaps one of the biggest updates, is that Facebook is adding Page interactions, like post reactions and shares for example, to omnichannel analytics for websites, applications, services and bots. Facebook's analytics platform, previously only available for apps, is now going to provide analytics for Facebook Pages and offline conversions, as well. This will surely help businesses measure and track full customer journeys, from Facebook, all the way through to purchases on their websites.
AI-powered analytics will provide information on whether the person who has shared or commented on the post, is likely to buy from your website. This seems to be solving the one of the biggest plights of social media marketers – explaining to clients their ultimate ROI in engaging users by creating content that translates into sales.
Marketers should keep a close eye on this feature, as it can transform the way they spend their money and time. It will surely help them make better-informed decisions about targeting specific audiences on specific platforms, that can optimally lead to more sales.
Conclusion
These are just a few of the most interesting updates that Facebook announced at F8, and it seems the company is ready to take things to the next level. These updates can shape the future of social media marketing, and can help marketers and businesses better use the medium to target their audiences in a mutually beneficial way.
If you feel like adding any important announcement to this list, feel free to comment below. I will be glad to hear from you.
Kavish Shah
is a passionate entrepreneur who loves asking many 'why' questions. He is the founder of
ThinkWhy
, a strategic marketing company on a mission to help companies become purpose-driven in the digital world.
---
You might also like
---
More from Guest Bloggers
---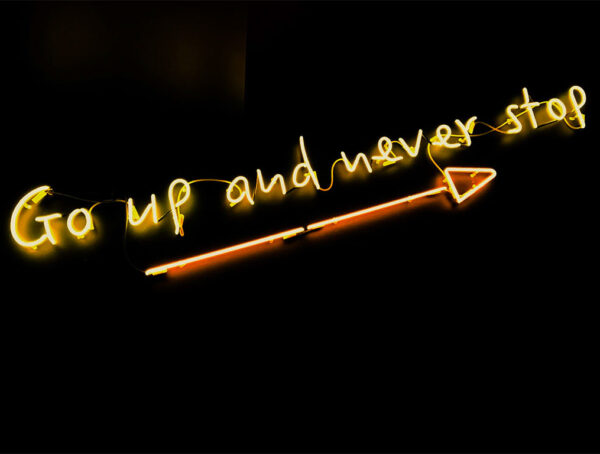 Henk Campher, VP of Corporate Marketing and Head of Social Impact at ‎Hootsuite, looks at five important social trends that …