Many people and businesses have Facebook Pages, but not all of these pages will actually ever fulfill their purpose – to effectively promote an idea, blog, company, brand, etc and to engage their target audience enough. You certainly don't need a "pro" to set one up since that's the really easy part, but most get it wrong in the bit that requires lots of time, commitment, and serious strategic thought.
Below, you can find 5 tips that can help you make the most of your Facebook Page from the outset, and succeed:
1. Get Likes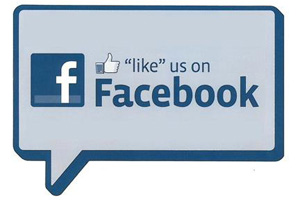 To make any Facebook Page successful, you will need users to Like it. This is important in that the people who like your page will be those who will see what you post, and who will need to interact with your content. Getting Likes is not an easy task, and this is clear. Anyone in the industry knows that in order to get lots, you need some to start off with. So, those first ones (friends, connections, colleagues) will likely just get things going, but they are not exactly going to "make the difference".
At first, Likes will trickle in slowly, one or two or three each day in most cases, until a certain number is reached. That number will then remain more or less stable until you decide what to do next. If you decide to use Facebook Ads in some capacity, this process will be sped up a bit, but you will still need to be prepared for some hard work. You will have to remember that your first fans are not very engaged, so your next step is all about getting them to start Liking and  Sharing your content, or Commenting on it. That is why it is so important to decide upon your content strategy… and fast! So, decide what you will be posting.
2. Make your content travel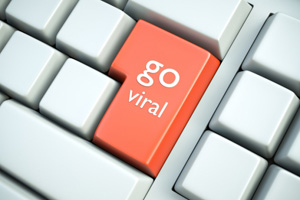 If you have original content on a blog or site, you will have to get it out onto your Facebook Page to reach people. The same applies if you have a business or brand to promote. Make sure a Like Button is visible above and below each article, and on each product/service page of your site. But don't stop there! It's good to also have social sharing buttons for the other social media like Twitter, Linkedin, Google+ or Pinterest, depending on your content of course. Many people publish and share across platforms, so your content on Twitter or Pinterest for example, may spill back onto Facebook.
Truth be told, the simple act of getting your content out there, increases the chances of it being seen and engaged with in some way.
Generally though, you will have to make it visually appealing, so make sure that you choose nice catchy images with colors that are complimentary to Facebook's. This should encourage people to engage with it (click, read, like, share, comment on it) or at least take notice of it! That doesn't mean using beautiful yet irrelevant images though. You will definitely need to pay attention to using images that support and represent your brand, product or service. Misleading your audience will not get you anywhere.
3. Keep the flow going… steadily
There is absolutely no point in just posting something once a week and hoping that you will engage your audience. If you have a blog, try to keep a steady flow of content coming everyday. Similarly, don't overwhelm with too many updates and constant posting, as this actually causes people to ignore you at some point. It's a process similar to "ad blindness", where seeing an ad too many times makes us ignore it. That, and the fact the Facebook will actually penalize you for it.
The number of postings is debatable, but two to four per day are enough for most Pages, except perhaps for news organizations. As we all know, the news never stops! It is important to keep a steady flow during any given day, so perhaps you should look into creating a posting calendar to plan your topics and the times that they need to be posted. Study your Page Insights, and find out who the people who make up your audience are, what kind of posts they interact with (videos, images, articles, links, etc.) and what time they are online. Use this information to target them at the right moment, with the right content.
4. Mix it up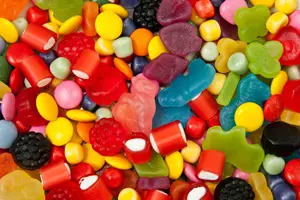 We use social media to open dialogues with our audiences, so how do you feel when someone speaks to you in monotone? Similarly, how do you feel when you visit a Facebook Page where everything is a monotonous blur? A Page where all links lead to the same blog or site, everything is written in the same tone, all or most images are offers or adverts? I know how I would feel. Bored.
Interact with your audience by asking questions or adding call to actions in your images or status updates, and seek out and write about topics that might engage people more. Share different types of content and start producing quality material, and don't just use Facebook to bomb people with marketing messages. Work on people's emotions… Tell a story, post a meme or funny picture, a relevant blog post, a piece of interesting news, or a contest. Mix up your content-posting to make it more interesting and varied for your audience. Come on! Don't be boring!
5. Share your personality, reach out, and interact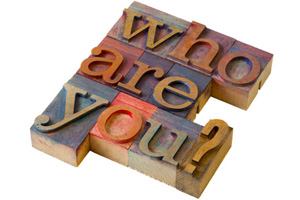 Find other relevant Facebook Pages (that don't conflict with yours of course) and reach out to them. Like them as a Page and as a yourself. Help them move their content, comment once in a while, and leave a few Likes on their shares from time to time. Some will respond and some not, so don't be offended. Keep going, and you will eventually be rewarded. Also, be genuine! There is no point doing something because you expect something in return. Share the love, and the love will be shared back to you. Simple. Haven't you ever heard that "sharing is caring"?
You should remember, that at the end of the day, your audience is made up of real people, not machines. So if someone asks a question, you should answer (don't forget to mention their name of course). If someone does something that's good for your Page, reward them in some way. Even a Like or a smiley face will work, as these are personal, friendly and only take a second to do. Don't EVER forget to say thank you!
Of course there are many other things that you will need, or could do, to make a Facebook Page succeed, but I think these are five that will get you started in the right direction. Plus, they won't cost you a dime.
Do YOU have any tips to share? Any that are more important than the above?
Related Stories:
You might also like
---
More from Facebook
---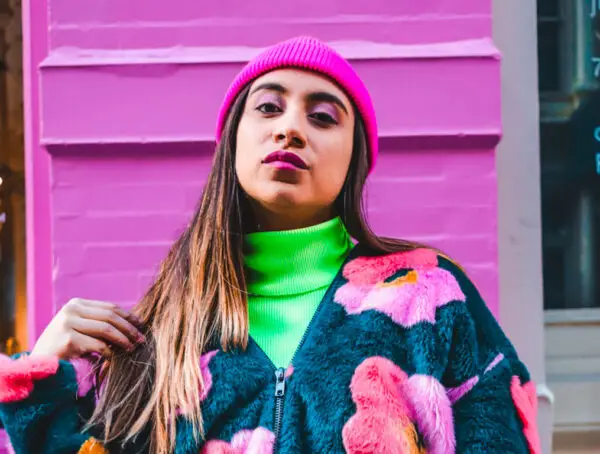 Facebook has announced a revamped version of its Access Your Information tool, making it easier for users to find and …