Checking in to a favorite venue may not be worth everybody's time, but many people see the benefits of what Foursquare has to offer, and they continue to pull out their smartphones to let the world know where they are. For both the customer and the business owner, Foursquare is always adding new functionalities and features to continually enrich the check-in experience.
Foursquare has recently made some smart updates to its product. It's effectively crowdsourced a lot of information for locations to make the app indispensable, even if you don't want to share where you've been. Here's five new features that warrant a closer look.
1. Menu Search
Everyone gets a craving from time to time. What if a potential customer would love to indulge in some gooey Mac and Cheese, but they don't know it's on your menu? As a restaurant owner, you can enrich your Foursquare listing by adding your entire menu to Locu or SinglePlatform. Both of these services integrate with Foursquare (and countless other sites) to allow users to browse your menu directly from their apps or through Foursquare.com.
Take time to add or edit your menu and keep it up to date in a couple of locations. You never know; it could potentially lead to a lot more serendipitous visits to your restaurant to sample that delicious Mac and Cheese!
2. Proactive Recommendations
In case the searchable menu feature wasn't enough to pique your curiosity about how Foursquare is evolving, maintaining an up-to-date business listing will help you as Foursquare rolls out smarter features that leverage its 32 million "Tips." Not to be confused with Radar, which reminded you to check in to places you saved to lists, this update showcases what's nearby without having to open up the app on your smartphone.
Proactive recommendations, currently only available for Android, will ping you with tips and must-try menu items at nearby restaurants. However, if you want these sorts of recommendations on another device, you can open up the Foursquare app to get the same information. As Foursquare puts it on its blog, "It's like having a ton of local friends stuffed in your pocket wherever you go."
3. Crowdsourced Information About Your Business
Foursquare has been periodically asking its users to answer quick questions about the businesses they're checking in to, such as, "Does this place have Wi-Fi?" So when people browse your business on Foursquare, they can see a snapshot of the services you offer, such as outdoor seating, which credit cards you accept, and so on.
As a business owner, spending time on Foursquare ensuring your data is in good order will make sure your customers and potential customers get the best impression of your business.
4. Self Serve Ads for Small Businesses
Foursquare released a self-serve ad platform to a select number of small businesses this summer, and continues to roll out the program through sign-ups during its pilot phase. The ad units allow for businesses to drive traffic to their stores with promoted ad space that appears at the top of search queries. Businesses don't pay for the appearance of their ads, only for click-throughs to the promoted listing or in-store visits.
5. Filtered Search
The power of Foursquare lies in the amount of data that's available for your listing. If you're a relatively new business or you haven't attracted a lot of tips about it, the onus is on you to make sure there are as many details about your business on Foursquare as possible.
The check-in app recently rolled out a filtered search that takes into account price points, lists, friends, and more. By providing as much detail as possible in your listing, you'll improve the chances of being found on those niche user searches.
This post was written by Jessica McLaughlin
Related Stories:
You might also like
---
More from Foursquare
---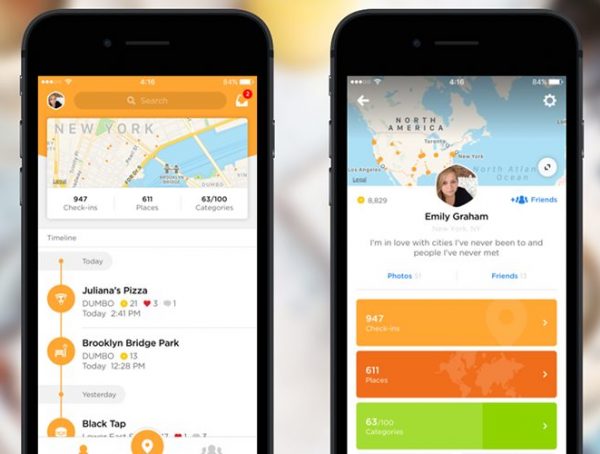 Foursquare just released Swarm 5.0 last week, bringing its biggest update to-date, and taking the spin-off app in a brand …