The buzz continues to grow about Facebook Home — Facebook's new integration on Android devices that emphasizes updates from social media.
Now that you know what Facebook Home is (sort of anyways), here are 5 important things about it:
1. Your News Feed Will be Everywhere
From the second you turn on your phone, you're basically plugged into Facebook where you'll see your news feed, status updates, silly cats and cute baby pictures that really make Facebook home. This doesn't just extend to Facebook notifications, but also includes new email, Instagram likes and Twitter mentions.
2. Chat Heads
This functionality allows you to maintain chats with friends while using any other app on your phone.
3. Data Usage
Facebook Home is constantly looking to download status updates and photos from your network. Given that, you should consider changing the image quality setting from "medium" (the default value) to "low" in order to save bandwidth and reduce draining your monthly data plan.
4. Privacy Issues
Facebook Home gives you the option to disable it if you don't like the service. And if you are concerned with privacy issues, you also remove updates to your smartphone lock screen while still using other features of the app.
5. Other Droids Availability
Facebook Home was originally released on the new HTC First device. Now users with the HTC One X, HTC One X+, Samsung Galaxy S III or the Samsung Galaxy II can also download Facebook Home for free from the Google Play store.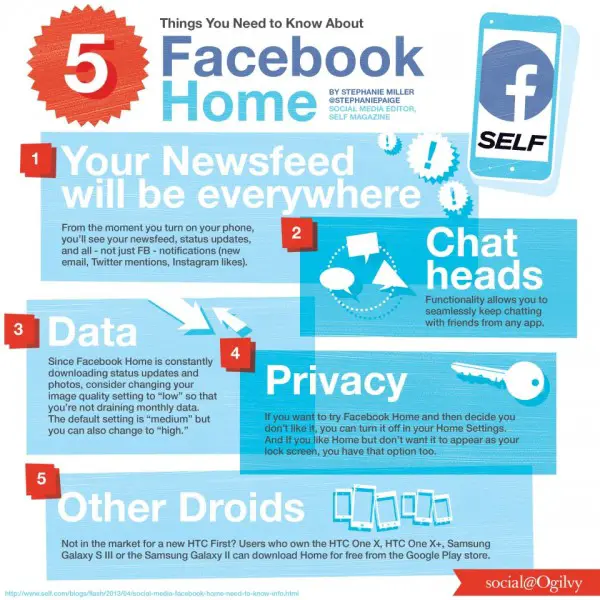 via social@ogilvy
You might also like
---
More from Facebook
---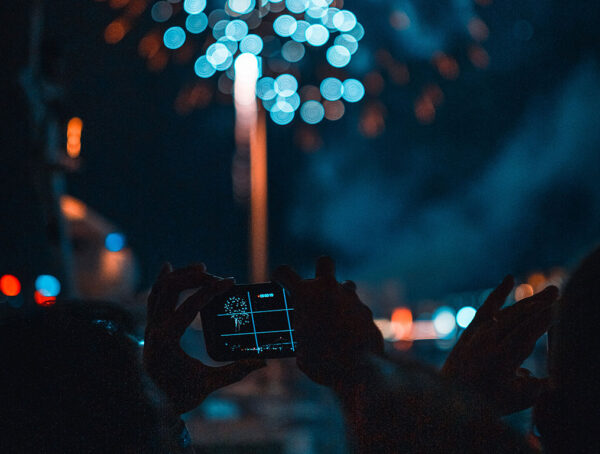 Facebook was expecting a traffic spike on its apps over New Year's Eve, but this year broke all previous records …