Events will never be the same again, since Twitter got involved that is. I am sure you have noticed it, most events now have their specific hashtag for participants to comment and for others to follow what is being said during the event itself.
Although this is particularly true for conferences and sports, any type of events can benefit from a live coverage on Twitter.
But to work to your advantage, a live tweeting requires some basic steps, to make sure nothing goes wrong!
1. Make sure you tweet from the right account
Many use the same devices for both their personal and professional Twitter accounts. Some may even have more than one business Twitter account. So tweeting from the right account during the event is your number 1 rule!
Especially if you are using Twitter through a mobile or desktop app, make sure you are logged in to the correct account before you start. Also pay caution if you are using third party apps such as hootsuite or buffer.
Get ready before the event starts and avoid switching from one account to another during a live tweeting. Your personal remarks can wait!
2. Set up a saved search for the #hashtags
Every event now has a dedicated hashtag. Make sure you know it before the event starts and set a saved search for the hashtag.
This way you will be able to keep on eye on what others are tweeting about the event, questions or remarks they may have and you will be able to mention, reply or even retweet any interesting tweet.
3. Prepare a list of the speakers and sponsors twitter handles
The same you got prepared for the hashtag, prepare a list of the speakers or performers and have it handy. When the event will be live, you will not have time to look up for Twitter handles so you need to be ready before.
Do not hesitate to mention speakers, players or performers as this is a good way to reach more followers and increase your engagement level.
4. Pre-tweet and inform your audience
The best way to have a successful live event coverage on Twitter is to inform followers prior to the event.  Let users know you will be tweeting during the event, see if they have any questions about the organization or participants, start using the hashtag.
You will not only help creating some buzz around the event itself, you will also make sure more people will be likely to participate during the live tweeting.
5. Draft up what you will be tweeting
Again, preparation is everything here. The more content you will have ready on that day, the easier your job will be and the more you will be able to leave room for real time insights.
Have a micro bio ready for the speakers or performers, look up for direct quotes which may exist from previous events. This will help your audience get closer to them and will also guarantee a retweet from the speakers/performers when they see it later.
Images will of course perform well too. So arm yourself with as many images you can use (especially logos from sponsors), and then keep some room for a few live pics.
Related Stories:
You might also like
---
More from Twitter
---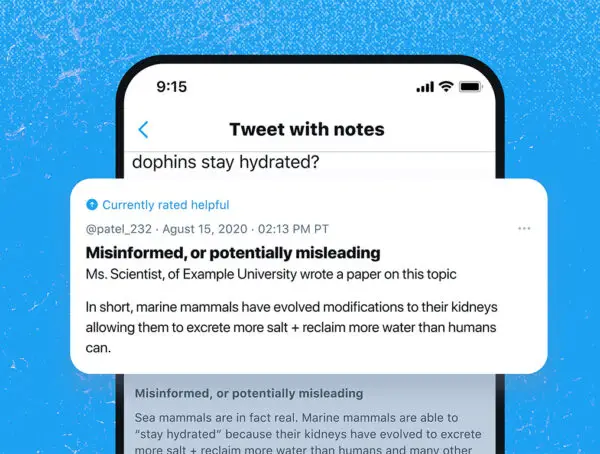 Twitter has announced a new community-driven way to address misinformation on its platform called Birdwatch.