You're gazing out of the office window, staring down at a woman struggling with shopping bags; rustling up in your head what to have for dinner tonight. Your phone buzzes. It's the gang. "Beers after work?" pings in the dreaded request. "Can't," comes your response – "broke."
You enjoy your job. Well, you don't *loathe* it. It pays the bills… but that's it. Your "gin and trainers fund" is whittling down to shrapnel, and you exhale an inward sigh of relief every time your card transaction is magically approved.
This is no way to live. But there is a solution.. 5 actually. Here are 5 side hustles to earn extra cash while working:
Sell Your Creativity
Can you string a decent sentence together? Or make things look pretty on InDesign? Hell, you can even be someone's personal assistant, all from the comfort of your sofa, with the help of People Per Hour. PPH is a budding freelancer's haven; exposing you and your skills to an array of companies seeking a creative's help on small-scale projects. Video editing, content creation, proofreading, translating, coding, admin… the list is endless. If you can do it, someone on People Per Hour will be looking to pay you for it. Job done.
Start An Online Store
Now, before you get all Sophia Amoruso on us, this store doesn't need to take over the world to be successful. We're not talking the next Nasty Gal; more "just some extra pennies" to go towards important stuff like festival tickets and denim jackets.
There are a few ways to do this. First, you've got to set up the store. We'd recommend Ebay, Asos Marketplace, Etsy, or even something simple like Depop. Next… what are you going to sell? You can begin by selling your own sh*t that's taking up space in your apartment – the key to flogging this stuff is high-quality photography and good lighting. Now, before all your belongings have been sent to the highest bidder, and you find yourself sitting in your underwear in an empty flat; it may be wise to think about investing in some stock. Vintage kilo sales are ya gal for this. Be prepared to wade through piles of grandma garms and traipse home with laundry bags full of pre-loved clothes.
Next, it's time to make them look expensive. Or at least, less like tat. Whack self timer on, or better yet, grab a pal and have them snap you in various edgy scenes wearing your new 'vintage' creations, styled up with pieces of your own wardrobe, to give them a bit of *zazz*. Your take-away from this one? Again, good photography is what's gonna sell this stuff.
Share Your Wordly Wisdom
With the help of Udemy, anyone can become a teacher, right from the sanctuary of their flat. Sign up to be an instructor, and sell your online course to people from all over the world. It can be in just about anything: coding, design, self-development, photography… the list goes on.
Amazon Affiliates
Got a blog? Monetize it. Amazon Affiliate effectively enables you to transform your website into an advertising platform; embedding product links here and there which will lead to some nice commission if you have enough traffic. Try to work the links into your content naturally, as you don't want to put your readers off; so, only embed links to products you would genuinely buy and recommend. Then sit back and relax as your friends' shopping sprees magically transform into beer money for you.
Make Money From Your Snaps
Is your Instagram game on fire? Sites like Shutterstock will pay you cash monies in return for your beautiful photography; and if you love taking pictures, why the flip would you not monetize it? If you're new to the whole pro-photos thing, but fancy yourself as a budding snapper, we'd recommend getting yourself a 'DSLR for beginners' – the Canon EOS M10. Being as easy to use as a simple point and shoot; this camera boasts the redeeming qualities of having interchangeable lenses, a snazzy zoom, and that dreamy depth of field. Plus, its a third of the price.
So, now you've got some extra moolah… how about that pint?
This is an article by Hayley Sarratt, Content Creator, Copywriter and Social Media Manager at Kilpatrick PR.
---
You might also like
---
More from Lifestyle
---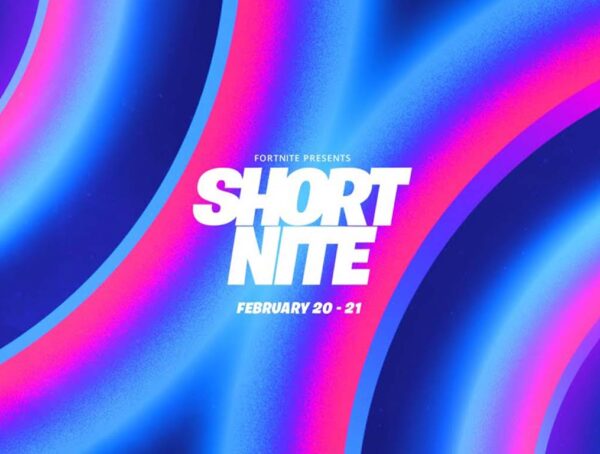 Fortnite has announced the Short Nite Film Festival with screenings for 24 hours on Party Royale's Big Screen.