Sometimes sharing Facebook updates for your blog or company page can be a big disappointment. You are spending all this time writing and creating content, you even boost your posts with Facebook ads but your engagement numbers remain very low.
Most marketers tend to give up after trying a few times, blaming the algorithm, the community they have spent money and effort to build, or the complexity of the platform itself.
However, it is usually not the platform you should blame. Facebook has the same rules for everyone and yet some people are very successful while others are not. Facebook does change very often, but some people are grasping the changes in no time while others continue to post like nothing happened.
So, why do you see mediocre results for your Facebook efforts, and what is it that you can do right now to help your engagement, and make your click-through rates explode?
If you like our stories, there is an easy way to stay updated:
Follow @wersm
1. Your Content Is Not Relevant To Your Audience
It is always helpful to produce new content, but have you ever wondered whether it is relevant for your audience? Does your content showcase how your audience will gain value from your product/brand? Are you producing content that is interesting for the people who will read it? Do you provide solutions to their problems, or practical ways that will help them use your product and be better off?
It is very important that you strategically determine the needs and wants of your audience, the unique selling proposition of your product/brand, and subsequently focus on creating content that will be both valuable and interesting for your Facebook fans and prospective customers.
2. Your Headlines Are Boring
Most people will spend just a few seconds on your post as they scroll down their news feed. So, you need to have a great headline that will catch their attention. Every time you write a headline, you should research relevant keywords and follow the rules of writing great headlines, just as a professional copywriter would do.
There are thousands of resources on the internet to show you how it is done. Some resources also specialize in certain products or industries. i.e.. "How to write real estate headlines that sell properties fast". If you don't want to invest time on writing headlines you could also hire a freelance copywriter to do that for you.
3. Your Visuals are Poor
Visuals are very important, as they take up a large part of the Facebook news feed. So, you should be making a great effort to use compelling visuals that will trigger your audience's attention.
First of all, you should consider using larger images as they will help you grab your audience's attention more easily.
Furthermore, you should always use photos to which your audience can relate. For example, if you have a blog about babies and really young children, you should always use photos of mothers with their babies, so that your audience can picture themselves in the photo. That will certainly grab their attention, and make them want to learn more.
4. You Are Not Using Video
It's no secret that posts with Facebook videos have more reach and a lot more engagement than links, text or even photos. Here you have the right to blame the algorithm, but you also have a great opportunity to take advantage of it.
You don't need to make really expensive and time-consuming productions. You can do miracles by just using your smartphone camera. Also, you can turn slideshows into videos or photos into videos by using software to produce motion or transition effects.
Of course you could also go after a professional video shoot every once in a while, to create something really unique for your product/brand. For the rest of the year though, you can really use clever and more cost-effective tactics to produce a great number of videos.
5. You Don't Have A Mobile-friendly Website
You've followed all the above tips, and you have gained your audience's attention and more clicks, but once someone clicks on your post from a mobile device they are redirected to a website that is not responsive on mobile.
This is a huge turn-off for your users and you should avoid this mistake at all costs. Why? Well, users are increasingly accessing Facebook from their mobile. According to a December 2014 survey from Digital Strategy Consulting, Facebook will have 75% of its audience accessing the platform through mobile devices by 2018. This percentage will be even higher for countries like the UK, US and Russia, where "mobile Facebook users will account for more than 90% of all Facebook users" according to the survey.
Developing a mobile-responsive website should be very high in your priorities for 2015, especially if one of your goals is to gain traffic from Facebook. This will also give you a significant advantage over competitors that have not already optimized their website for mobile.
Related Stories:
Aris Pilitsopoulos
is a brand builder who cannot stay away from his keyboard! He is currently leading the marketing team of one of the largest Healthcare provider in SE Europe – the Athens Medical Group. You can check out his profile on
LinkedIn
 and follow him on Twitter:
@ArisPilitsopoul
.
You might also like
---
More from Facebook
---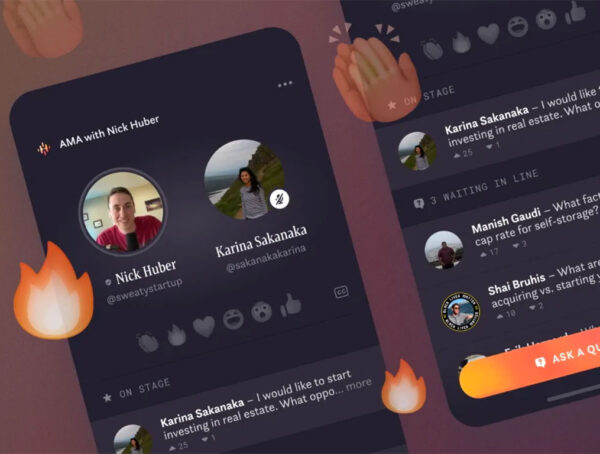 Facebook Hotline is a slightly different take on Clubhouse that puts more power in the hands of attendees who can …