The developing shift to use Pinterest as an online marketing tool requires that business owners learn how to  use this social channel to market and communicate in a value-added way.
Each of the five Pinterest tools listed below has the ability to grow your business and your online presence. While there are many Pinterest tools to choose from , all five of these are business-friendly including features that can boost sales, revenue and reach.
Piqora, formerly Pinfluencer, is a unique tool in that it is a complete marketing suite designed for the business marketer. If you are a business eager to maximize your time on Pinterest, Piqora can help you build business campaigns, track your results, gain insight into marketing analytics, measure the depth of your marketing strategy and gain important insight into what content engages and inspires your followers most. This is an excellent marketing tool and hence finds itself at the top of my list of top Pinterest tools.
Pinpuff, often referred to as the Klout for Pinterest, will calculate your influence and popularity based on an algorithm that includes reach, activity, and virality. The goal is to accurately identify how influential your business is and place a monetary value on your pins to better help you assess the effectiveness of each pin.
According to Pinpuff, the algorithm developed to place a monetary value on pins takes into account your categories or interests and then how many followers, pins, repins, comments and likes you have. Basically, the more followers you have, the higher your engagement is and thus the more influential you are deemed to be.
Wonder how your business stacks up against others? Pinpuff scores fall between 1 -100 with the average score coming in at a mere 32. Sign up for a free account to calculate your score.
When you are ready to expand beyond the standard Pinterest board, look to ShopInterest to turn those boards into online stores.
With Shopinterest, you can quickly and easily display your products in a beautiful e-commerce store. Connect your Pinterest account, add your boards, payment method and launch your live store.
As a business owner and marketer, you know how hard it can be to get your online content in front of the right audience. With Reachli, you have the ability to spread your visual content across the web, reaching a larger audience in a shorter amount of time.
You begin by building a campaign and then marketing content through your various social networks beginning with Pinterest. Once a campaign is established, analytics will be available, allowing you to identify what is working and modify what isn't.
You can add this Pinterest tool at the back-end of your profile and connect with a number of social media sites. If a user searches for a keyword or your product name, he or she will have updated information about your company and the trendy products introduced recently.
This article was first published on SteamFeed
You might also like
---
More from Pinterest
---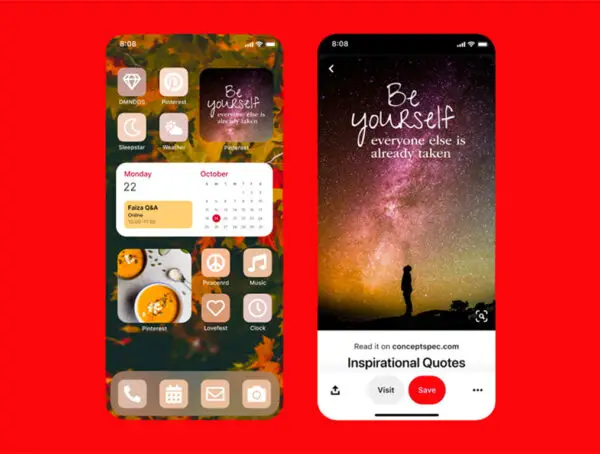 Happy Pinners can now set up a Pinterest iOS 14 widget on their iPhone home screens.