So, you decided to launch a Facebook Page for your business and it's time to start posting, trying to reach your existing, but also new customers.
On a platform with more than 1 billion users, it should not be that difficult to gain likes, comments and interaction, right? Well, it's not as easy as it seems.
First of all, by the time you create the Page, you need to consider:
– Expectations – Make sure you set your short and long-term goals for your Page and its effect on your business. Make sure you start with a realistic goal and start raising your expectations as you move on. Ask yourself: what should I really expect from the Page?
– Strategy – After defining your goals, it's time to think of an actual plan that will help you move on to your actual posts. What do you have to offer through Facebook to your audience? Do you have existing content to redistribute? Is it time to create a content calendar?
– Policy – Every business that starts with social media should have a policy that will clearly provide the guidelines of the posting and the proper use from now on. Who will use the social network? How should you respond to your audience? Which tone should you use? How will you handle negative comments? It might seem straight-forward, but it's always better to have it ready for any possible future reference.
Now that you're clear with your expectations, your goals, your strategy, and your policy, it's time for the actual posting. Make sure you avoid these 5 mistakes on your Facebook Page:
1. Posting Too Often
It's a common mistake when starting to post one link after another, without realising that you need to let your posts 'breathe'. Every post has its own life span, which becomes significantly smaller when posting many posts in a row.
Although there is not a specific suggested number for the times you should post on your Page, it depends on your content and your business, but still, keep in mind to allow at least an hour for each post before creating the next one.
2. Posting Too Rarely
If you don't hand out your Facebook Page to a professional and prefer to do it yourself, you probably have more things to keep in mind for your business. This does not mean that you should have your Page 'abandoned', being updated once per month, for example, is actually bad for business.
A Facebook Page that is not updated often enough seems inactive, which makes it 'disappear' from the newsfeed of your audience. Is that what you want? And this is not mentioning what it shows of your business.
3. Spamming
It is important to learn how to craft your Facebook posts, with each type of post having specific 'guidelines'.
For example, Facebook lately, after its updated algorithm, does not encourage  'call-to-action' posts, as it does not promote them equally on the users' newsfeeds. When a "call-to-action" is very obvious, it might look like spamming.
Also, you don't have to 'beg' for likes and comments in order to achieve interaction. Make sure your Facebook posts show your human side, and the one of  a robot seeking for more likes.
4. Ignoring Your Audience
Social media is all about interaction, that's why they entail the word 'social'. Learn more about your audience through the Insights of your Page and give them what they want. It should not be a monologue with content that only you can appreciate, but a dialogue that should be interesting for both sides.
5. Being Predictable
With Facebook Pages being numerous and content increasing, it is more difficult than ever to grab the readers' attention and turn them into loyal fans.
Your audience is no exception so you need to come up with creative ways to maintain their interest by mixing content. Who likes a Page that is predictable and only posts specific types of content?
After avoiding these mistakes, you're ready and confident to launch your own successful Facebook Page! If you feel that you're having trouble with the reach of your posts, this is what you need to read next!
Related Stories:
You might also like
---
More from Facebook
---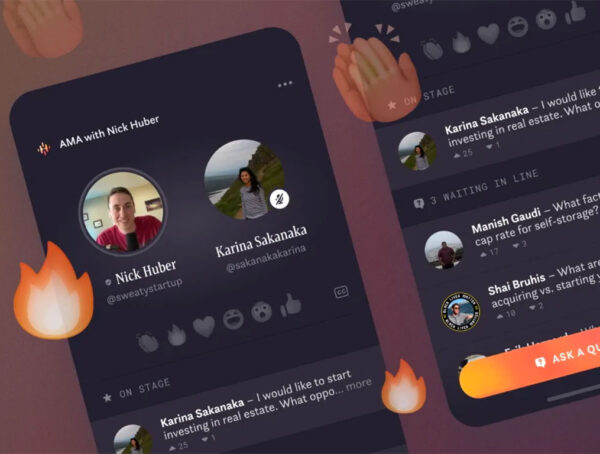 Facebook Hotline is a slightly different take on Clubhouse that puts more power in the hands of attendees who can …