Sunday rhymes with #WeRSMChat! Ok, not quite, but I've been told I need to start my article with a bang. I tried.
On Sunday we had yet another brilliant Twitter chat with our guest of the week, Dan Rae – Head of Social Media at PSONA Social. After talking Instagram Stories, Reach vs. Engagement and YouTube Marketing during previous chats, the topic of the day was Employee Advocacy! 
— #WeRSMChat —

HELLOOOOOOO! Hope you all had a brilliant weekend! We start now with @danielrae83 (say hi!) – Q1)'s on its way…

— We are Social Media (@WeRSM) August 14, 2016
If you like our stories, there is an easy way to stay up to date:
Follow @wersm
1. Employee Advocacy Is Genuine And Authentic
First, we asked you why Employee Advocacy is so key. Employee Advocacy is the way forward, as it distributes content through employee endorsement. Compare it to native advertising if you will.
A1 It's genuine and authentic – people trust people, not companies @WeRSM @danielrae83 #wesrmchat

— Ivana Ćirković (@i_cirkovic) August 14, 2016
.@WeRSM #EmployeeAdvocacy is important because it helps brands increase organic reach & people are more trusted than brands. #WeRSMChat

— Daniel Rae ⚡️ (@iamdanielrae) August 14, 2016
a1) because word of mouth is stronger than the sword! We'd be ashamed of working for any negative org – human #WeRSMChat

— Mark Davies (@MrMarkDavies) August 14, 2016
2. Give Your Employees A Reason To Share More
Then, we asked you how businesses can turn their employees into brand advocates. In short, you answered that to turn employees into active brand advocates, managers need to provide appropriate training, guidance and monitoring.
Give them a reason to share everything. If it builds their personal brand then that can help as a convincer #WeRSMChat

— Adam Libonatti-Roche (@baconchin) August 14, 2016
A2 Educating, Training and monitorizing #employeeadvocacy #WeRSMChat https://t.co/SrkPHxrMHt

— Pedro Caramez (@pedrocaramez) August 14, 2016
A2) Also, empower and trust. Forced advocacy is weak, must be natural and spontaneous #WeRSMChat

— William Conboy (@WilliamConboy) August 14, 2016
3. Employees Should Volunteer And Be In For The Long Run
Can all employees become brand advocates? All employees can't be brand advocates. Managers should carefully identify volunteers in the hope that they will convert others.
A3 No, nor they should be. Only choose the ones that are willing to participate in the long run @WeRSM @danielrae83 #wersmchat

— Ivana Ćirković (@i_cirkovic) August 14, 2016
Q3 – In an ideal world, with the right programme, training, culture and mentoring, yes. Realistically, no! #fencesitting #WeRSMChat

— Daniel Rae ⚡️ (@iamdanielrae) August 14, 2016
4. Show The Way And Lead By Example
How can managers encourage their teams to join a brand advocacy program? When it comes to implementing employee advocacy programs, managers should set the example for the rest of the company.
#WeRSMchat by setting an example and doing it themselves.

— Hello. I am Chris. (@ChrisLCH) August 14, 2016
A4)

Educate them
Build strong people-led values
Most importantly, involve them
Let them lead the initiative#WeRSMChat

— William Conboy (@WilliamConboy) August 14, 2016
5. Employee Advocacy Will Help Generate Consumer Advocacy
Everything starts with employees. After all, they are companies' internal clients, and to start publicly endorsing their employer, they need to adhere to the culture and vision.
A5 it all starts with the employees. Doubt you'll get customers advocating if staff don't believe in biz. #WeRSMChat https://t.co/xH6fzL9TYv

— Mark Shaw (@markshaw) August 14, 2016
both different. Customer is scaleable. Employee is about business rep, more b2b almost #WeRSMChat

— POLLYANNA WARD (@Pollage) August 14, 2016
Very interesting chat — I believe that #customerexperience starts with #employeeadvocacy #WeRSMChat – they are the first point of contact

— Tamara Stevens⚓️ (@Tamarassocial) August 14, 2016
Finally, we asked Dan when would employee advocacy become mainstream. Here is what he answered:
It's really only been on my radar for 18 months. So many tools popped up in last year. Peak in next 1-2 years for me. #WeRSMChat

— Daniel Rae ⚡️ (@iamdanielrae) August 14, 2016
Remember to add #WeRSMChat to your diaries, this Sunday at 8pm GMT+1. Our next guest will be Cat Davis, Chief Growth Officer at Cheil UK!
If you would like to attend, you can leave your Twitter handle in the comments below, and we will make sure to send you a nudge shortly before kickoff. Have a lovely week!
---
You might also like
---
More from Experts Talk
---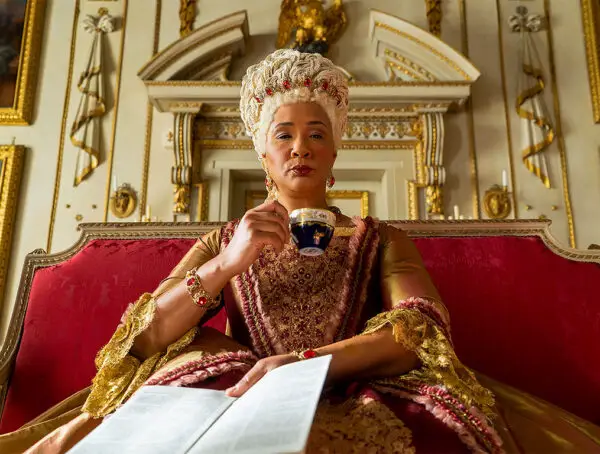 A new musical could soon come to life on TikTok, WhatsApp users are flocking to Signal and Fiverr will run …