The holiday season is fast approaching and has bestowed upon us the burden of gifting. 
To take the hassle out of gifting, we've partnered with Baron Fig and we present you the ultimate holiday list for gifts with style, attitude and that extra pizzazz for the thinkers in your life – including you of course.
Don't forget to apply this code to get $10 off your order.
You're welcome.
Planner 2019

One year. One book. Make every day count. This fantastic ultra-portable, non-chunky planner includes a year overview, month at-a-glance, and day/week view. Plus a dot grid notes section in the back. Time to get journaling! It also opens flat. Deal maker material.
Canvas Slimline Backpack 2.0

Slimline Backpack 2.0 has several design upgrades, including: Water resistance, upgraded zippers with smoother action, sturdier construction, and refined details like strap sealing and smarter build. It's the same backpack, only better. Also O-P-E-N-S-F-L-A-T.
Squire Rollerball Pen

The pen is a mighty sword. It's a weapon of mass construction. Featuring an updated, ergonomic design it's ready to serve its rightful owner and immortalize important thoughts and words.
Clear Habit Journal Pre-Order
Ah! This might arrive a bit late for holiday gift exchanging, but it's worth the wait. Clear Habit Journal offers a journaling system based on proven science. Read Atomic Habits now and learn the science behind Clear to prepare for the new year—and your new journal. Atomic Habits ships now, the Clear Habit Journal ships January 2019.
Damn Good Advice

George Lois is one of the original Mad Men. The TV show was based on his job and the era he started working. George digs into what makes a good idea and how to avoid common pitfalls, breaking down each lesson into a page or two. It's a straightforward, easy, and enlightening read. You may even want to take notes.
And don't forget: Apply this code to get $10 off your order.
Happy holidays!
---
You might also like
---
More from Shop
---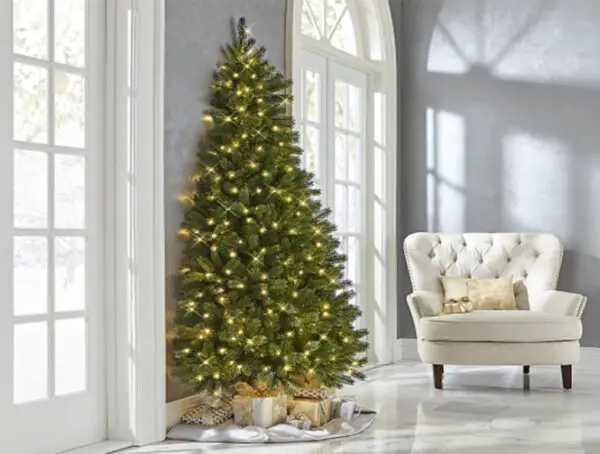 When you don't have enough space for a full-blown Christmas tree, The "Against The Wall Christmas Tree" is the solution …