Events are probably one of the least talked about feature on Facebook. Yet, hundreds of thousands of them are created every single day.
From the private small birthday party to the huge Burning Man festival, there are all kinds of events which use the connection power of Facebook to spread the word and inform whoever decides to join in.
Events have gained quite a few features over the past months, and Mashable believes a few more are to come soon.
Events are not just another feature on Facebook, it represents a group of 30+ employees who work daily to improve, experiment and enhance it. Aditya Koolwal, Facebook Events product manager, talked to Mashable about the features he and his team are currently working on.
1. Events Will Take A Bigger Place in NewsFeed
It's Facebook text-book math: the more you see them in your NewsFeed, the more likely you are to engage with them. So, according to Koolwal, you should expect to see more and more event-related updates on Facebook, whether it is about a friend "attending" or about a new event a friend is inviting you to.
2. Facebook Will Start Telling You About Other Events
On top of event activity updates, Facebook will soon also start to share other events the platform think are relevant to you. How will this "relevance" be calculated is still a mystery, but it could be based on how many of your friends are "attending" or even based on your "likes" and interests.
If you like our stories, there is an easy way to stay updated:
Follow @wersm
3. Events, Now On Facebook Messenger
Since Facebook really took for objective to make of Messenger one of the biggest messaging platform, the results have been very positive. Messenger now counts more than 600 million monthly active users and, following the f8 conference, a lot of new features have been added to the platform. Guess what will be on of the future features to be added: events, of course!
If you like our stories, there is an easy way to stay updated:
Follow @wersm
4. Inviting Non-Facebook Users To Events
This has been a request from many users actually: invite friends that do not have a Facebook account.
[quote]One thing we've heard from feedback, especially from emerging markets, when users are creating events is that they can't invite all their friends because not all of them use Facebook.[/quote]
Of course, by letting users invite non-users, Facebook would also automatically gain a strong argument to convince more people to sign up for its services. It's a bit like brand pages: you can see them while not being logged on, but you cannot interact before you do login onto the platform.
[quote]You won't have the full Facebook experience, but for me, that's fine, because as the organizer of that event, it's important to know that I can invite you.[/quote]
5. A Standalone Events App
It's no secret, Facebook strategy is to launch as many standalone apps as possible. After the relative failures of Camera, Poke and Paper, Messenger was the first real success for Facebook. There's also Facebook at Work of course, but its success is yet to be proven.
But in this case, a standalone Facebook Events app actually makes a lot of sense. Although Koolwal said there was no actual plan to develop an app right now. But we still believe it will come sooner than later.
If you like our stories, there is an easy way to stay updated:
Follow @wersm
What are the features you would most like to see being added to Facebook Events?
P.S. If you have not recognised it, the cover image is from Peter Seller's 1968 film "The Party" – a lesson to all party planners ;)
---
You might also like
---
More from Facebook
---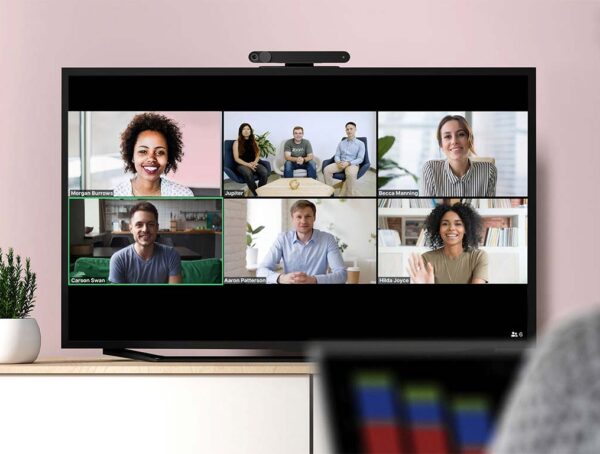 After adding support on Portal Mini, Portal, and Portal+ Facebook is now adding Zoom and GoToMeeting to Portal TV as …