Whether you're up for challenges and have a bunch of extra miles to spare, or just want to know what's happening on the international art scene, this one's for you!
There's always so much art, too many exhibitions, and so little time, that most of us usually stay still and hopeless in front of this flood of "must-visits." Am I right, or am I right? So, this sweet November let's take it one step at a time, and chase the best exhibits that highlight the digital revolution, and the OGs of the art world.
For this mission, five cities around the world have got us covered.
LONDON: The Infinite Mix
Video rules the present, and will dominate the future. The Hayward Gallery hosts The Infinite Mix: Contemporary Sound and Image, for the lovers of progressive art. Next-gen audiovisual creators bring us a substantial mix of sound and image, proving the importance of content interplay. The ultimate goal, is the delivery of thought-provoking and entertaining work that touches upon culturally and historically important issues. We guarantee, you won't leave the gallery bored.
Until Sunday, December 4th.
TOKYO: The Return of Hokusai
Not just an exhibition, but an entire museum is set to open in the land of the cherry blossoms. Dedicated to Katsushika Hokusai and his timeless masterpieces that never cease to inspire. The Sumida Hokusai Museum in Ryogoku counts down to its opening on November 22nd. The museum will be exhibiting the 7-meter-wide masterpiece "Sumidagawa Ryogan Keshiki Zukan" which, until 2015 was considered lost. If there's an excellent chance to witness one of the Edo period's golden creations, this is it. Just one plane away.
Until Sunday, January 15 2017.
PARIS: Designer Christmas Trees
At last, a fashion exhibition that's not all about clothes! Don't get me wrong, that's my thing, but Christmas is on the way and it's time to get the festive mood on. Conceptually, always. In Paris (*of course* in Paris!), Théâtre des Champs-Elysées puts Christmas trees designed by fashion's biggest names, on display. For the past 20 years, this exhibit has been up and running for a good cause, as the trees are sold off at auction, with the proceeds donated to the AVEC Foundation for cancer research. Can't see a reason why you'd miss it.
Until Tuesday, November 22nd.
NEW YORK: Dreamlands: Immersive Cinema and Art, 1905-2016
The 7th art is being examined at the Whitney Museum. It puts the rule-bending ways of the contemporary cinema artists under the microscope. Hint: the 18,000-square-foot fifth floor of the venue. According to the museum,
[quote]the exhibition's title refers to the science fiction writer H.P. Lovecraft's alternate fictional dimension, whose terrain of cities, forests, mountains, and an underworld can be visited only through dreams.[/quote]
With this statement lighting the way, all the technologically-advanced spaces will be intricately connected, creating a cohesive story. Not to be missed.
Until Sunday, February 5th, 2017
SÃO PAULO: 32nd São Paulo Biennial, Live Uncertainty
The 32nd São Paulo Biennial comes just in time to associate this ever sunny-place with contemporary art instead of football, models and tropical happiness. "Live Uncertainty" hosts 90 artists and collectives that reflect on the current conditions of life and the strategies offered by contemporary art to harbor or inhabit uncertainty.
Until Sunday, December 11th, 2016
---
You might also like
---
More from Lifestyle
---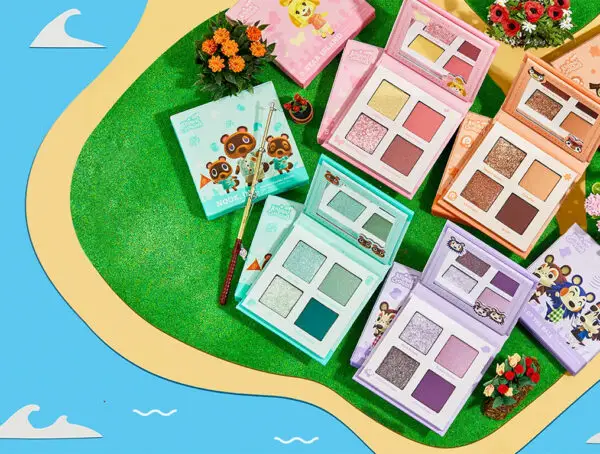 Nintendo's top game Animal Crossing is launching an official makeup line in collaboration with cosmetics brand ColourPop.