Social media has put our private lives in the public view, making it easier than ever to stay in contact with family and friends. However, this also means that our mistakes are also public knowledge and subject to greater public scrutiny. Here are the five biggest social media blunders, how to fix them, and how to avoid making them in the future.
1. Posting a personal Tweet or status from the company Twitter or Facebook account
Real world example: Chrysler made the news in 2011 when an employee of their social media agency accidentally posted an obscene and insulting personal tweet from the company's Twitter account. It was quickly removed from Chrysler's Twitter page, but not before it had hit followers' news feeds.
 How to fix: Unfortunately for the tweeter, there wasn't much he could do to fix the situation. Even though the post was deleted, screenshots had been taken, forever preserving the tweet. Chrysler immediately went into damage control mode, controlling the narrative of the story and owning the situation in the public eye. They issued a public apology explaining what happened and cut ties with the social media agency, which, in turn, fired the employee who posted the Tweet.
How to avoid: If you can, refrain from getting on your company's social media accounts on your personal devices. If you have to post from your phone or tablet, log in through the browser instead of an app, or vice versa depending on which one you use more for your personal accounts. If you post from your personal computer, change the settings to log you out immediately when you leave the site.
2. Posting inappropriate content on social media accounts
Real world example: According to the Society for Human Resource Management, more than 75% of all employers admit to using social media to screen potential employees. Social media accounts not only give companies access to information they can't ask you at a job interview, such as your sexual preferences or religious beliefs, but they also paint a picture of who you are outside of work. Have you previously bad-mouthed your bosses and colleagues? Do you spend all of your weekends at the bar, with pictures to prove it?
 How to fix: Go through your social media accounts with a fine-toothed comb and delete any and all inappropriate content you may have previously posted – photos, statuses, everything. Untag yourself in any NSFW photos someone else may have posted and tagged you in. Then set your privacy settings to 'Fort Knox' level and don't accept any friend requests from people with whom you work.
How to avoid: If you're drinking or engaging in activities that you'd prefer a potential employer to not know about, don't take pictures and post them on the Internet. It's really that easy.
3. Posting an insensitive tweet about a controversial issue
Real world example: In 2013, Chick-Fil-A president Dan Cathy posted a controversial tweet in response to the Supreme Court's decision that legislation banning same-sex marriage was unconstitutional. Many perceived the tweet to be "anti-gay," launching protests of the fast food restaurant. The tweet was deleted, but not before followers and tweet indexing sites took screenshots. That same year, a PR executive from IAC learned this lesson the hard way when she posted the following Tweet before boarding a flight to Africa: "Going to Africa. Hope I don't get AIDS. Just Kidding. I'm White!"
How to fix: IAC fired the executive and issued a public apology. By drawing a distinction between the employee's beliefs and the beliefs of the company, IAC distanced itself from the situation. Chick-Fil-A couldn't exactly fire the president of their company, but their PR department issued public statements separating Cathy's personal beliefs from Chick-Fil-A's mission to provide quality service to all customers. Additionally, delete the post. By leaving it on your page, you're silently implying that you agree with the controversial message it sends.
How to avoid: Treat social media discussions like you would dinner table conversation with the in-laws, especially if you have a high-profile job. Avoid mentioning controversial subjects like religion and politics. Don't make light of serious issues, and don't be insensitive to other people's problems.
4. Criticizing the company you work for, your boss, or your colleagues
Real world example: In 2013, a Denver man was fired for complaining about working conditions on Facebook while on the clock. The man's coworkers reported the status to his boss, who fired the employee for gross misconduct for publically criticizing the company. This isn't the only case of someone being fired over comments made on Facebook and unfortunately, the National Labor Board agrees that lone employees can be fired for their social media rants.
How to fix: Delete the tweet before anyone from work sees it, if you can. If work does find out about it, apologize, both in person and on social media. Learn from the experience and refrain from posting negative comments about work on Facebook or Twitter in the future.
How to avoid: Don't be fooled – the Internet is not a safe place vent. Complain to a friend or in a journal if you have to, but keep work-related problems off of social media. As a safeguard, avoid becoming Facebook friends with your boss or colleagues so that even if you do slip up, it's less likely to get back to them.
5. Lashing out during a controversial time
Real world example: After Arizona eatery Amy's Baking Company appeared on the most infamous episode of Kitchen Nightmares, the owners unleashed a series of angry, all caps status updates on Facebook, each one crazier than the last. Taking aim at sites like Reddit and Yelp only made things worse. It all ended as abruptly as it started, when the owners claimed their Facebook account had been hacked and that they were working with FBI to make sure it wouldn't happen again.
How to fix: Stop posting. Seriously. Wait until the dust settles, make a brief statement, and continue on. Dwelling on a bad situation only makes it worse. Remember to suspend any automated Tweets or posts you may have scheduled, as English grocer Tesco learned.
How to avoid: Social media should be used to draw attention to yourself, your business, or your brand, but you don't want to draw the wrong kind of attention. Studies have shown that people are more likely to remember the bad things you do than the good. In the digital age, this is truer than ever. Give your critics less ammo by keeping negative thoughts and comments off of social media.
Making a mistake is often easier than rectifying it, especially on social media. With one click your words, photos, and videos are immortalized on the Internet forever. If you do find yourself in the midst of a social media uproar, follow these helpful tips to improve the situation instead of making it worse. Remember: it's better to be cautious and avoid the storm than it is to try to quell it. Think before you Tweet! Or alternately, hire an awesome social media marketing company to make sure all your P's and Q's are covered.
Hayley Irvin
is a graduate of the University of Oklahoma. When she's not creating awesome content for
Marketing Zen Group
. she's watching basketball, reading about space, and writing science fiction. Catch up with her on Twitter
@HayleyNIrvin
.
Related Stories:
You might also like
---
More from Experts Talk
---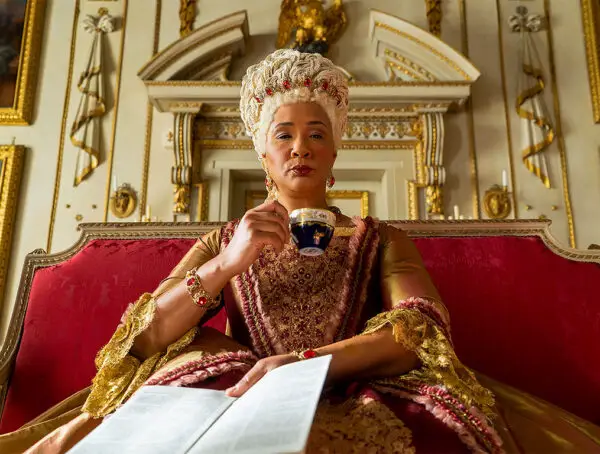 A new musical could soon come to life on TikTok, WhatsApp users are flocking to Signal and Fiverr will run …