Twitter is one of the fastest but yet most complete social networking platform. It's all about sharing information and interacting with others. Here are 5 (+1) Best Practice you should apply starting today:
Visibility: If no one gets to see your tweet, then you should not have tweeted. Simple, no? Test different times and days and see which work best, then try again, test again and decide on your own best time to tweet
Rally Up Support: Create Conversation! Mention users, Respond to others, Retweet and Get involved. Twitter users with whom you interact will be more likely to interact with you.
Show Some Twitter Love: People on twitter appreciate when your follow them, basic rule! Follow back people who interact with you, dedicate some of your tweets to thank your followers.
Share Unique Content: Unique does not mean it has to be only about you! Tweet interesting content, add your opinion. Make it yours because you add value, not just because you found it.
Tweet What You See: twitter is one of the fastest news sharing medium that exists. Tweet as soon as you find it, share it and interact on actuality!
Keep It Concise: Keep it short! Twitter is known for its 140-character limit. Keep it in mind and leave space for people to RT and mention you ;)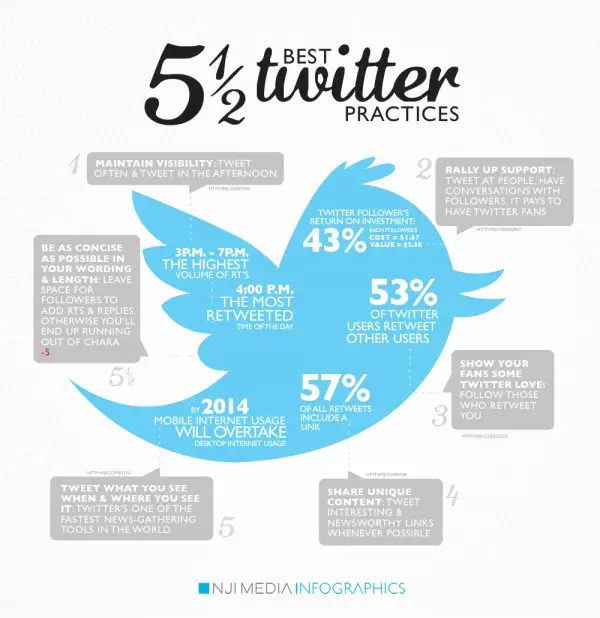 [READER] Please do share your own Best Practices in the comments!
You might also like
---
More from Twitter
---
Twitter has announced a new community-driven way to address misinformation on its platform called Birdwatch.